Herb Kohl FEC Filings Do Not Tip Hand as to 2012 Election Plans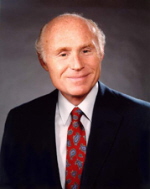 Wisconsin Democratic Senator Herb Kohl's cryptic behavior on Tuesday – that found him refusing to answer a National Journal reporter's question about his 2012 reelection plans – had D.C. playing up another round of will-he-or-won't-he again this week.
Some of the first speculations that Kohl might not run came in late 2010 when he emerged from the third quarter, some two plus years from Election Day, with only $25,725 cash on hand.
That view, however, was premature, given Kohl's past FEC filing history, and how he funds his U.S Senate campaigns.
Six years prior, after the 3rd Quarter of 2004, Kohl's campaign had even less cash on hand – just $20,127.
Then, in the 4th quarter of last year, the Senator injected $1 million into his campaign via a candidate loan, which was then viewed as a sign by many that Kohl was assuredly going to run.
But even if Kohl hadn't loaned himself that money, he still would have had more cash on hand at the end of 2010 ($4,438) than he did at the end of 2004 ($1,493), when he was en route to his largest U.S. Senate margin of victory in his four campaigns to date.
In fact, Kohl's end of the year cash on hand amounts have been pretty low throughout the decade:
Herb Kohl U.S. Senate Campaign Cash on Hand at End of the Year, 2001-2010
Year

Amount

2001

$6,187

2002

$14,474

2003

$14,291

2004

$1,493

2005

$4,147,496

2006

$115,579

2007

$4,649

2008

$4,198

2009

$24,476

2010

$1,004,348
Table compiled by Smart Politics from FEC data.
The problem with making any judgments about Kohl's candidacy, or non-candidacy, based on the amount of money in his campaign coffers is that he does not fundraise like most Senators – due to his large personal financial wealth.
For example, over the last 10 years, Kohl has received only $450 from political action committees (all in 2006) and only $120 from political party committees (also in 2006).
Kohl also doesn't actively fundraise from individuals, receiving only slightly more than $16,000 in total itemized and non-itemized contributions over the last decade.
Senator Kohl has received just $2,077 from individuals for the current election cycle thus far (16 quarters) – about on par with the $3,245 in individual donations he tallied at this stage of the campaign at the end of 2004.
The simple truth is that Kohl regularly injects his own money into his campaign – through a loan or contribution – and has done so in 10 of the 16 quarters during the current cycle since 2007.
In fact, the Senator has contributed to or loaned his campaign amounts of $100,000 or more in eight quarters since 2003.
And thus while the $1 million loan seems like a 'tell' that Kohl must be a candidate in the 2012 race, keep in mind Kohl has loaned himself much larger amounts in the past (although later in the election cycle):
· $2 million in the 1st quarter of 2005
· $2.7 million in the 4th quarter of 2005
· $1.55 million in the 4th quarter of 2006
Overall, since 2001, Senator Kohl has contributed over $925,000 to his 2006 and 2012 reelection campaigns and loaned his campaigns $7.25 million.
What is therefore more determinate of whether Kohl will run in 2012 is not so much the $1 million loan he made a few months ago, but whether or not that money has yet been spent.
The answer to that question will not be known for a few more weeks.
And so, until Kohl officially announces his intent to run, one can only wonder if 2012 will mark the Return of Russ – feeding off the crazed political climate in the Badger State these days.
Follow Smart Politics on Twitter.