Charlie Sheen Eclipses New York Times in Twitter Followers
Sheen reaches 3 million followers in less than three record-setting weeks – surpassing all but one news outlet, one president, and a few dozen entertainers along the way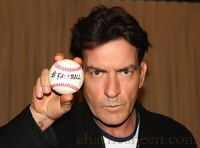 The New York Times tagline is "Where the conversation begins," but Charlie Sheen remains the talk of the (digital) town.
The Golden Globe winning and Emmy and Screen Actors Guild nominated actor has quickly transformed himself from being the highest paid talent on television to one of the Internet's most closely-watched digital media forces in just days – launching a new website and Twitter account earlier this month.
And now, as of the morning of March 21st, Twitter users are more interested in what Charlie Sheen has to say than the New York Times, one of the first major media organizations to utilize the social media network more than four years ago.
Sheen, who posted his first tweet on March 1st, passed the Times Monday morning at 11:35 am EST for total number of Twitter followers at more than 3 million and 29 thousand.
And although Sheen's tweets might not bring the world 'news' in the traditional sense, he nonetheless vows to bring truth to his followers – delivered alternately by fastballs and curveballs – at times exposing the 'trolls' who abuse power in their respective institutions.
But Sheen is not just delivering news, he also is the news.
Sheen's cultural and media prevalence is so pervasive these days that he is now being mentioned in horse race political polling – seemingly faring favorably against Sarah Palin for starters.
There is now talk that FOX is interested in working with the actor on a new project.
Sheen has also used his newfound digital power to assist in charitable efforts.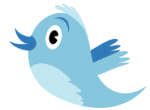 It took Sheen just one day to pass the one million followers mark on Twitter, seven days to eclipse two million, and 19 days to reach three million.
At that rate, seeing how it took Sheen six days to go from one to two million and 12 days from two to three million, it appears Sheen will reach the four million follower mark after approximately 24 days on April 13th (which would set yet another Twitter record).
However, given Sheen's high concentration of tiger blood, his dogged determination and propensity toward winning, and the huge publicity being generated by his upcoming Violent Torpedo of Truth / Defeat Is Not an Option tour, Smart Politics projects Sheen will reach the four million mark much earlier than that date – closer to the beginning of the month.
Since passing up the New York Times, Sheen now has the 32nd most followers on Twitter.
Next in his sights: celebrity blogger Perez Hilton at nearly 3.1 million.
And then who will the world's most famous warlock vanquish?
Excluding three Twitter-owned properties (Twitter (#12), Twitter en Español (#14), and TwitPic (#28)), the remaining 27 accounts with more followers than Sheen to date include:
· One news outlet: CNN Breaking News (#19)
· One U.S. president: Barack Obama (#4)
· One actor and three actresses: Ashton Kutcher (#6); Selena Gomez (#13), Ashley Tisdale (#18), and Demi Moore (#25)
· Two sports figures: Shaquille O'Neal (#21) and Spanish soccer star Kaka (#30)
· Two Hollywood personalities: Kim Kardashian (#5) and Paris Hilton (#18)
· Five television program hosts: Ellen DeGeneres (#8), Oprah Winfrey (#10), Ryan Seacrest (#17), Jimmy Fallon (#27), and Chelsea Handler (#29)
· And twelve musicians: Lady Gaga (#1, at more than 8.9 million followers), Justin Bieber (#2), Britney Spears (#3), Katy Perry (#7), Taylor Swift (#9), Shakira (#11), 50 Cent (#15), Justin Timberlake (#16), Mariah Carey (#20), Coldplay (#23), Sean Combs (#24), and Alicia Keys (#26)
Sheen's competition, however, launched their respective Twitter accounts an average of 2.5 years ago compared to 20 days for the former Two and a Half Men star.
Two and a half years?
No doubt by that time – September 2013 – Sheen will have reached several million more followers and will have unleashed untold torpedoes of truth at those who willingly or unwillingly cross the warlock's path.
Follow Smart Politics on Twitter.