Kloppenburg Vote Tally Largest in WI History for Contested Supreme Court Race
Both candidates break old state record by nearly 77,000 votes; Kloppenburg total still eclipsed by four others in uncontested elections
[Update (7:30 pm): While vote totals fluctuate throughout the coming days (with incumbent Prosser now in the lead at the end of Thursday), the end result remains that the winner of this race will end up with the largest vote total in a contested race in state history].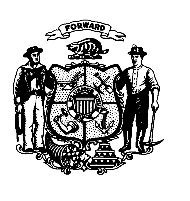 Despite a record number of voters casting their ballots in Wisconsin's Supreme Court election on Tuesday, the closeness of the race will keep whichever candidate emerges the victor from the (likely) recount far shy of netting the highest vote tally in state history for this office.
Although history will still have been made.
A Smart Politics review of Wisconsin electoral records finds that the vote for Assistant Attorney General JoAnne Kloppenburg ranks fifth all time for raw ballots received, although first for a contested race.
(Note: This report examines only raw votes and does not adjust for the changes in voting-age population over the decades).
Kloppenburg had an unofficial total of 740,090 heading into Wednesday evening with incumbent David Prosser at 739,886.
The candidate who can claim the most votes ever received for a state Supreme Court election is Leo Hanley, who notched 884,421 votes in April of 1968.
Wisconsin had approximately 1.3 million fewer total residents at that time.
Hanley, however, won his seat uncontested in what was also a presidential election year.
Democratic voters in the Badger State were backing Eugene McCarthy, with (recently withdrawn) Lyndon Johnson, Robert Kennedy, Hubert Humphrey, and George Wallace all appearing on the presidential preference ballot.
Over 733,000 Wisconin residents voted in the Democratic primary that April.
Richard Nixon, Ronald Reagan, and Harold Stassen were candidates on the Republican side, with Nelson Rockefeller and George Romney also both receiving thousands of write-in votes. Nearly 490,000 Wisconsinites voted in the GOP race.
After Hanley, the next three largest vote tallies ever received by Supreme Court candidates in Wisconsin also came in unchallenged races:
· William Grant Callow in 1987 with 836,637 votes.
· William Bablitch in 1993 with 779,284 votes.
· George Currie in 1957 with 757,065 votes.
With a cumulative vote tally in the Supreme Court race flirting with 1.5 million, Tuesday's election set an all time Wisconsin record for the raw number of votes in a Supreme Court contest.
Previous bests all took place during presidential election years: 1.32 million in 1980 (won by Donald Steinmetz), 1.16 million in 1976 (Roland Day), and 1.04 million in 1964 (Horace Wilkie).
Prior to Tuesday, the single largest number of votes recorded by a single candidate in a contested Supreme Court election was 663,378 – turned in by Steinmetz in 1980. Runner-up Louis Ceci won 658,605 votes in that race.
Kloppenburg – and Prosser – each bested that mark by nearly 77,000 votes.
Follow Smart Politics on Twitter.