Will 2nd Time Be a Charm for Mitt Romney as He Attempts to Buck History in 2012?
Only five candidates have been elected to the White House on their second attempt; just one has done so without being a general election presidential candidate the first time around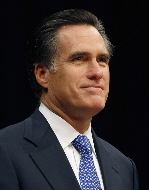 The only surprise surrounding Mitt Romney's announcement on Monday that he was forming a presidential exploratory committee was its timing, not the decision itself.
While Romney has not always sought the spotlight since his 2008 defeat for the Republican presidential nomination, nor has he been Barack Obama's loudest critic, it has been widely known that Romney was building the groundwork for a second run at the White House.
Whether Romney will ultimately be a viable candidate to win the presidency is not simply a question of whether or not he can sufficiently jettison his political baggage to land the GOP nomination, but also whether Americans generally are looking for a fresh face and a new start in 2012 – not a 2008 'retread.'
A Smart Politics study of U.S. presidential elections finds that overall, history has not been kind to candidates who test the presidential waters a second time – with just five winning the presidency on their second attempt over the last 200+ years.
The far more common outcome is that which has been experienced by the dozens of candidates who reprised their role as failed White House hopefuls the second time around.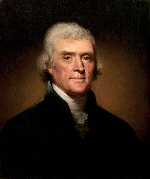 The first candidate to win the presidency on his second attempt was Thomas Jefferson in 1800.
Jefferson had narrowly lost the Electoral College vote to then Vice-President John Adams in 1796, by a 71 to 68 margin.
Four years later, Jefferson famously defeated not only Adams, but fellow Democrat-Republican candidate Aaron Burr, both of whom received 73 Electoral College votes.
After a vast majority of state delegations in the House of Representatives broke for Jefferson, he went on to become the third president of the United States.
The next candidate to win in his second attempt was Andrew Jackson.
In 1824, Jackson defeated John Quincy Adams by more than 10 points in the popular vote and by a plurality 99-84 margin for the Electoral College, with William Crawford and Henry Clay receiving 41 and 37 Electoral College votes respectively.
However, Adams ultimately prevailed when the election went to the House of Representatives – getting the nod from 13 of the 24 state delegations, with Jackson at seven and Crawford at four.
In his 1828 rematch against Adams, Jackson increased both his popular vote (12.3 points) and Electoral College vote (178 to 83) margins to win the White House walking away to become the nation's seventh president.
Just 12 years later a third president would be added to this list of successful persistent presidential candidates – William Henry Harrison.
Harrison, a Democrat, was defeated handily by Whig Martin Van Buren in 1836, with Van Buren tallying more than double the Electoral College votes (170) as Harrison (73).
Four years later, Harrison trounced Van Buren by 234 to 60 in the Electoral College, although the popular vote difference (6.1 points) was much narrower than when Van Buren won in 1836 (14.2 points).
Over the next 120 years, no presidential candidate was successful in winning the White House on his second try, with attempts made by individuals such as Stephen Douglas (in 1852, 1856, and 1860), Winfield Hancock (1876, 1880), William Jennings Bryan (1896, 1900, 1908), Robert La Follette (1908, 1912, 1924), Al Smith (1924, 1928), Thomas Dewey (1940, 1944, 1948), Wendell Willkie (1940, 1944), and Adlai Stevenson (1952, 1956) to name a few.
(Note: Although attempts were made to land William McKinley the 1892 Republican nomination, and he received votes during the convention's balloting, he was not a candidate for the nomination he would win four years later en route to the presidency in 1896).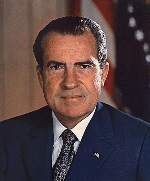 In 1968, however, Republican Richard Nixon became the fourth president to win the White House on his second attempt, defeating Democrat Hubert Humphrey by a 301 to 191 Electoral College vote margin, with George Wallace picking up 46 votes from the deep South.
Eight years prior, Nixon lost a very close race against John Kennedy, with a popular vote margin difference of slightly more than 112,000 votes (although Kennedy won the Electoral College 303 to 219).
The fifth and final candidate to win the presidency on his second attempt was then Vice-President George H.W. Bush in 1988, when he beat Michael Dukakis in a 426 to 111 Electoral College rout.
Bush had sought the 1980 GOP nomination but was beat out by eventual winner Ronald Reagan.
Bush's 1988 victory is noteworthy in that he is the only candidate to win a presidential election on his second attempt without landing his name on the presidential line in the general election on his first attempt (as Jefferson, Jackson, Harrison, and Nixon were able to do).
But the ambitious recent success stories of Nixon and Bush are dwarfed by the number of presidential hopefuls who failed on multiple attempts.
Over the last six decades, dozens of candidates have unsuccessfully sought second (and some third or more) attempts at the presidency, such as: Hubert Humphrey (1952, 1960, 1968), George McGovern (1968, 1972, 1984), George Wallace (1954, 1968, 1972, 1976), Scoop Jackson (1972, 1976), Bob Dole (1980, 1988, 1996), Jesse Jackson (1984, 1988), Dick Gephardt (1988, 2004), Al Gore (1988, 2000), Joe Biden (1988, 2008), Jerry Brown (1976, 1980, 1992), Ross Perot (1992, 1996), Pat Buchanan (1992, 1996, 2000), Steve Forbes (1996, 2000), Lamar Alexander (1996, 2000), Dennis Kucinich (2004, 2008), John Edwards (2004, 2008), and John McCain (2000, 2008).
It took Ronald Reagan not two but three times to win the White House, having previously failed to win the GOP nomination in 1968 and 1976.
Note: One additional president technically won the White House on his second attempt, Lyndon Johnson (1960, 1964) but he had ascended to the presidency in the meantime through succession after the death of John Kennedy.
Calvin Coolidge followed a similar path, with his name placed in nomination at the 1920 Republican convention, and then becoming president in 1924 after Warren Harding's death.
Follow Smart Politics on Twitter.