Extra! Hollywood Casting Call for "Budget Battles" (House Republicans Edition)
Who would Hollywood cast to play the key House Republicans as D.C. sorts out its accounting mess?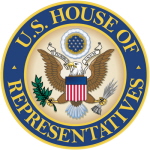 With budget negotiations coming down to the 11th hour last week to avoid a federal government shutdown, the Capitol was abuzz with the suspense and high drama befitting a Hollywood movie.
And what if a major studio decided to roll the dice and take on the mundane business of government budgeting and transform it into a political thriller?
Smart Politics recently witnessed a casting call for a script with a working title of Budget Battles (Don't Budge!) which took a first crack at filling out the roles of key House Republicans.
And some well-known names in Hollywood turned out…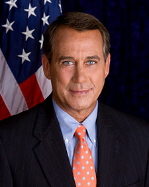 The first order of business was, of course, to find the perfect actor to portray the Speaker of the House, John Boehner (OH-08).
Boehner was the central player in the negotiations from the Republican side of the aisle, attempting to nimbly juggle several sets of interests and expectations from not only his caucus but also Republican voters nationwide.
Although the Speaker is frequently lampooned on late night television for his deep tan and propensity for shedding tears, the central feature an actor has to capture is Boehner's trademark baritone voice…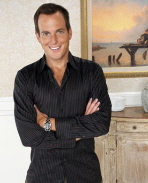 …and who better to tackle the role of the powerful, but complicated Speaker than occasional 30-Rock standout and former Arrested Development star Will Arnett – an actor who has demonstrated from his tete-a-tete battles with Alec Baldwin's Jack Donaghy that he can deftly match Boehner syllable for syllable in the lower register.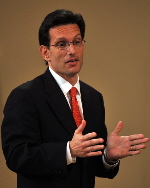 Needing to make room for the president and Senate Majority Leader Harry Reid, House Majority Leader, Eric Cantor (VA-07) may not see his name above the title, but he nonetheless plays a central role in the story. Unfortunately, dozens of auditions from Hollywood's top-tier actors just didn't quite hit the mark…so…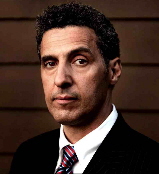 … when it doubt, slap a pair of glasses on versatile character actor and occasional leading man John Turturro. If he's good enough for the Coen Brothers, he can undoubtedly capture the essence of Representative Cantor.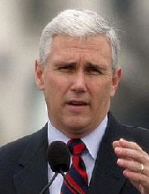 Although he is no longer in the leadership as House Republican Conference Chair, Indiana Congressman Mike Pence (IN-06) is still a frequent guest in the media, often making the rounds to advocate the GOP line on cable television…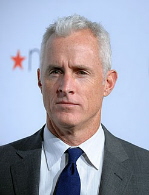 …and who knows media relations better than John Slattery? Slattery's Mad Men character Roger Sterling not only appreciates the importance of media savviness, but is also a card-carrying Republican.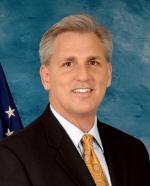 The Speaker, of course, has to know that he has the votes to back up any agreement he makes with the President, and Majority Whip Kevin McCarthy (CA-22) is a crucial right-hand man to assist Boehner in taking the temperature of their party's caucus…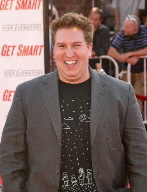 …but in a surprise casting move, coming in at 12 years the Congressman's junior, Nate Torrence (Get Smart) will provide the film's necessary comic relief, highlighted by a scene in which he carries a '2' instead of a '1' that nearly lands the Speaker in hot water at the negotiating table.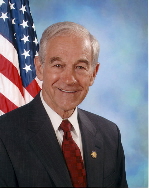 But the GOP leadership can't always keep every one of its members in line, and Ron Paul (TX-14) is the quintessential wild card on the Republican side of the aisle – frequently voting against the party's leadership on high profile issues relating to finances and foreign affairs…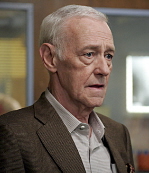 …Often portraying a stubborn no-nonsense man in his own right, age-appropriate Frazier star and character actor John Mahoney certainly has the acting chops to tackle the colorful Texas congressman and potential 2012 presidential candidate.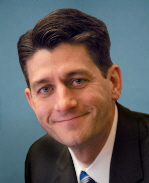 With an agreement reached on this year's budgeting, all eyes now turn to the 2012 budget, with House Budget Committee Chairman Paul Ryan (WI-01) soon to take center stage (and a featured role in the Hollywood sequel) with his recently unveiled bold budget plan…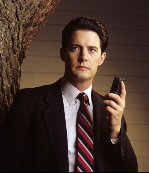 …and although those prone to snarky attacks helped spike "Eddie Munster" in trending Twitter rankings on the night Rep. Ryan delivered the GOP response to Barack Obama's State of the Union speech in January, the occasionally quirky but always thoughtful actor Kyle MacLachlan is perhaps better suited for the role, particularly if he summons his deadpan Agent Dale Cooper from Twin Peaks.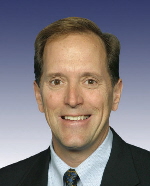 Although his doppelganger may come from overseas, there is no denying the all-powerful Ways and Means Committee Chairman Dave Camp (MI-04) deserves to steal a scene or two in the script as the 112th Congress moves ahead with its agenda…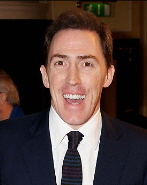 ….and that means Welsh-born actor/singer/comedian Rob Brydon is bound to be up for a Best Supporting Actor Oscar nod as he performs a flawless American accent, adding yet another chapter of Europeans taking America by storm come awards season (e.g. Christoph Walz).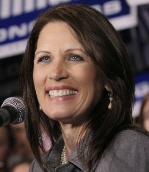 Finally, as founder and Chair of the Tea Party Caucus, Minnesota Congresswoman Michele Bachmann (MN-06) certainly has the star power all her own to carry the film, even if her caucus numbers are a bit shy of expectations and her on-camera response to Obama's State of the Union lacked the production values of Tinseltown…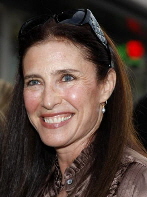 …and that's why a pro's pro like Mimi Rogers – born in the same year as Rep. Bachmann (1956) – would get the most out of the role, sinking her teeth into one of Capitol Hill's most divisive and fascinating political figures, and perhaps earning herself a John Travolta Pulp Fiction-esque career boost along the way.
Note: Budget Battles (Don't Budge!) has not yet started filming, so the producers are inviting casting suggestions for the Democratic side of the aisle (particularly the Senate), or perhaps a House Republican or two that might yet be able to be squeezed into the film.
Follow Smart Politics on Twitter.