Prosser-Kloppenburg Supreme Court Matchup 2nd Closest in Wisconsin Since 1878
106-cycle span finds just one Supreme Court race closer than April's election in the Badger State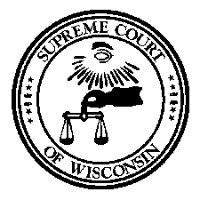 With results to be certified by May 15th pending a recount request by challenger Joanne Kloppenburg, incumbent David Prosser has won the 2011 Wisconsin Supreme Court election by 7,316 votes.
While the closeness of this election was heightened by a 14,315 vote reporting error shortly after Election Day in Waukesha County specifically, as well as the political undercurrents vis-à-vis Republican Governor Scott Walker's agenda generally, in the end, the Kloppenburg-Prosser election did not yield the closest race in Wisconsin history.
But it came close.
A Smart Politics review of the 106 Supreme Court elections that have been held in Wisconsin since it increased from a three to a five seat body in 1878 (and later to seven seats in 1904) finds that only one other election was more narrowly-decided than April's race between David Prosser and Joanne Kloppenburg.
The 7,316 vote margin gave Prosser a 0.49-point victory which now ranks second only to Donald Steinmetz's 0.36-point defeat of Louis Ceci in 1980's open seat contest during this more than 130-year span.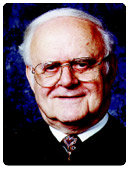 Steinmetz – who served for two decades on the Court – won his first term by just 4,773 votes over Ceci in the 1980 cycle.
The 2011 and 1980 contests have also been witness to the largest raw tally of votes ever recorded in the state's Supreme Court elections, with 1,498,880 and 1,321,983 votes respectively.
Only two other Supreme Court contests have eclipsed the 1 million mark (1964 and 1976).
A Prosser defeat would have been quite unusual in the annals of Wisconsin elections, with incumbents losing just six times in Badger State history as noted in a recent Smart Politics report.
The 1980 and 2011 elections are the only two instances since at least 1878 in which the winning margin in a race for the Court has been less than 1 point.
In total, 24 Supreme Court elections in Wisconsin have been decided by less than 10 points since 1878, including 17 by less than five points.
Of these 24 contests, 11 races featured incumbents, like Prosser, on the general election ballot.
Rounding out the Top 5 closest Wisconsin Supreme Court races over the past 133 years are incumbent Nathan Heffernan's 1.8-point victory over Howard Boyle in 1965, incumbent Franz Eschweiler's 1.9-point victory over William Turner in 1916, and current Justice Pat Roggensack's 2.4-point open seat victory over Ed Brunner in 2003.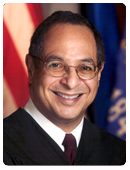 Incumbents who narrowly lost their seats are Louis Butler (pictured), who fell by 2.7 points to Mike Gableman in 2008, and Emmert Wingert who lost by 4.9 points to William Dietrich in 1958.
Other incumbents losing at the ballot box during the five- and seven-seat Court eras include Robert Bashford who lost by 21.3 points to John Barnes in 1908 and James Rector who was defeated by 21.6 points in 1947 by Henry Hughes.
While there have been a few dozen close elections over the decades, it has been much more common, however, for Supreme Court justices to run unchallenged in their quest for a new term.
Justices have been elected to the Court without opposition 42 times since 1878, or 40 percent of all elections.
Eight such contests have taken place since the mid-1980s: Louis Ceci (1984), Nathan Heffernan (1985), Roland Day (1986), William Callow (1987), William Bablitch (1993), David Prosser (2001), Ann Bradley (2005), and Patrick Crooks (2006).
Due to the large number of uncontested races, the average margin of victory across the last 106 Wisconsin Supreme Court elections has been nearly 50 points.
Note: The election data for the nearly one and a half dozen Wisconsin Supreme Court elections held prior to 1878 is rather thin. However, Smart Politics can confirm at least six of these races had a larger margin of victory than the Prosser-Kloppenburg race (including five contests in which the winner ran unopposed).
Follow Smart Politics on Twitter.