Will Minnesotans Say 'Amen!' to Constitutional Amendments in 2012?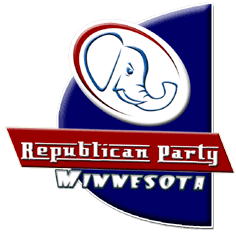 With the number of constitutional amendments proposed in the state legislature well into the double-digits, Minnesota voters may have many additional reasons to exercise their civic duty when they head to the polls in November 2012 in addition to electing their next officeholders.
The close attention to amendment legislation in St. Paul this session is not simply because high profile social and political issues might be presented to the state's voters, such as a ban on same-sex marriage, abortion restrictions, requiring a photo ID at the ballot box, and requiring a 60 percent legislative approval threshold for tax increases.
While it is unclear how many amendments will pass the state legislature at this time, what is particularly noteworthy is that the new blood in the GOP-dominated chambers will likely ensure that more amendments find their way onto next year's ballot than have appeared in a generation.
Overall, Minnesota voters have been presented with 213 such amendments since 1858, approving 120 or 56.3 percent.
While only slightly more than half of constitutional amendments have been approved since statehood, since 1954 they have been green lit by voters at a much higher rate of 80 percent (44 approved, 11 rejected).
However, the Gopher State has not had more than three amendments offered up on the ballot since 1982, when voters approved the creation of a court of appeals, approved betting at on-track horse races, and approved the removal of restrictions on the interest rate and amount of trunk highway bonds.
During several election cycles during this recent three-decade span, no amendments have appeared on the Minnesota general election ballot.
In fact, since 1886 when state elections were set in even-numbered years, voters have not been presented with at least one constitutional amendment on the ballot only eight times – with seven of these taking place during the last 30+ years: 1946, 1978, 1986, 1992, 2000, 2002, 2004, and 2010.
Several of these cycles without constitutional amendments were the result of split legislative control in St. Paul with a DFL-led Senate and a Republican majority in the House which made it more difficult for amendment legislation to get through both chambers: 1986, 2000, 2002, and 2004.
But the current Republican-controlled legislature has a lot of work yet to do if it seeks to place a record number of amendments on the 2012 ballot.
Minnesota voters were faced with 11 such amendments in 1914 (approving only one), eight in 1916 (approving two), seven in 1877 (approving four), and six in 1912 (approving one), 1910 (approving one), and 1896 (approving all six).
Follow Smart Politics on Twitter.