A House Divided: A Content Analysis of Congressional Press Releases on the bin Laden Killing
Less than 25 percent of Republican U.S. House members give credit to Obama in press releases on the bin Laden kill; less than 3 percent of Democrats acknowledge Bush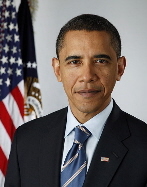 "We are Americans. We are united."
Those words come from a press release issued by freshman Republican U.S. Representative Tom Marino (PA-10) on Monday after the killing of Osama bin Laden.
Unfortunately, members of Congress were not united in the thanks and praise they gave for the landmark successful mission against the FBI's #1 most wanted terrorist after Barack Obama's Address to the Nation Sunday evening.
A Smart Politics review of press releases and statements made by nearly 400 members of the U.S. House since Sunday finds Democrats have been more than twice as likely as Republicans to give Obama commendations for the mission while Republicans have been eight times more likely than Democrats to acknowledge the efforts of President George W. Bush.
As of Thursday afternoon, 87 percent of U.S. Representatives had issued a press release on the killing of bin Laden on their official House website or had made similar statements-in-kind on the event via their Facebook or Twitter pages (378 of 433 non-vacant seats).
Of paramount importance to members on both sides of the aisle was, of course, to pay tribute to both the Navy SEALs who served on the mission as well as the men and women in uniform and civilians in the intelligence and national security arenas whose service over the years during the War on Terror laid the groundwork to make the bin Laden kill possible.
Overall, 95 percent of Republicans issuing statements (206 of 217) and 89 percent of Democrats (144 of 161) thanked or gave credit to the nation's armed services generally or the Navy SEALs team specifically for taking out bin Laden, or 93 percent overall.
Credit was a little more scarce, but still quite prominent, for intelligence and national security officials and personnel who were mentioned by 75 percent of Democrats (121) and 68 percent of Republicans (148), or 71 percent of those issuing statements.
But when it came to assigning political credit or accolades, it was a House divided.
A substantial number of representatives commended specific political figures – namely President Obama and, on occasion, President Bush.
Obama's efforts were acknowledged in 39 percent of statements made by U.S. House members, with a big gap along partisan lines.
Whereas 60 percent of Democrats credited Obama's role in the mission or thanked him for his leadership, the President was mentioned by less than one in four Republicans issuing statements (53 of 217, or 24 percent).
To be sure, praise of Obama was effusive from many Democrats:
"Finally, we must recognize that none of this would have been possible without the strong and persistent leadership of President Obama. From day one, he kept his eye on the prize and did not give up. The President has achieved the most significant victory to date against al-Qaeda. For that, we are eternally grateful." – Frederica Wilson (FL-17)
"I would like to convey my gratitude to President Barack Obama for his fortitude. Considering how much could have gone wrong and the consequences of failure, one can only imagine how lonely it must have been to take such a decision. Yet, our president discharged the commitment he had repeatedly made to the American people, and above all to the families and friends of the 9/11 victims, with singular fortitude and determination. The nation salutes you, Mr. President, and your entire national security team." – Gregory Meeks (NY-06)
"The President kept his word pledging in 2007 to send American forces to hunt down this heinous terrorist wherever he was hiding even in Pakistan if need be. I join with all Americans in thanking the President for making the demise of Osama Bin Laden his number one priority in the war on terror." – Chaka Fattah (PA-02)
The theme that President Obama had made locating bin Laden a high priority of his administration ran through several Democratic statements. For example:
"President Obama's leadership in making the targeting of Osama Bin Laden our highest military and intelligence priority, warrants our gratitude. He deserves credit for refocusing U.S. efforts in Afghanistan and Pakistan to root out terrorism which no doubt helped lead to this historic announcement." – Debbie Wasserman-Schultz (FL-20)
"I applaud President Obama for having made it a top national security priority to find Bin Laden and I applaud him for having made the final decision to act on the intelligence his security team gathered." – George Miller (CA-07)
"President Obama made capturing or killing Osama bin Laden a priority for the CIA in the war on terror, and both he and our intelligence community deserve a tremendous amount of credit today for bringing to justice the most wanted man in the world." – Joe Courtney (CT-02)
Nearly four and one-half dozen Republicans did mention President Obama in their statements.
However, the vast majority of these GOPers split the political 'credit' they assigned for the mission right down the middle with Obama's predecessor, as more than three-quarters also commended President Bush (41 of 53 GOP representatives).
In fact, the statements of many Republicans seem to give primary credit for the bin Laden kill to Bush who set the wheels in motion, creating the environment for the mission to take place, while Obama performed a more perfunctory role:
"There is no doubt that the justice brought today is due to the tireless effort and work of George W. Bush and the continued efforts of President Obama and his administration. – Marth Roby (AL-02)
"I appreciate President Obama's announcement on Osama bin Laden's death, and I well remember President George W. Bush as he promised those who lost their loved ones that bin Laden would be taken dead or alive, no matter how long it takes. This news marks the fulfillment of that promise." – Ralph Hall (TX-04)
"I give credit to President Barack Obama for staying the course set by his predecessor, George W. Bush, in doggedly pursuing an evil villain." – Doug Lamborn (CO-05)
"I also congratulate and thank President Bush for his leadership and determination in initiating this mission, and to President Obama for continuing this fight to completion as the Commander in Chief." – Jim Renacci (OH-16)
"President Bush began the hunt and President Obama saw it through." – Joseph Pitts (PA-16)
One Texas congressman even went so far as to suggest President Bush was responsible for the mission without making any mention of Obama at all:
"In December 2001, President Bush said we would get Osama bin Laden and a decade later, his words ring true." – Mike Conaway (TX-11)
But not all Republicans felt the need to give equal billing to Obama and Bush for the mission that was executed under Obama's command.
A dozen Republicans stood out from the pack by not dividing their Commander in Chief commendations, giving President Obama thanks and credit for the bin Laden kill without mentioning Bush at all.
These 12 representatives are: Spencer Bachus (AL-06), Daniel Webster (FL-08), Allen West (FL-22), David Rivera (FL-25), Bill Sassidy (LA-06), Billy Long (MO-07), Scott Garrett (NJ-05), Jeb Hensarling (TX-05), Mac Thornberry (TX-13), Bob Goodlatte (VA-06), Tom Petri (WI-06), and David McKinley (WV-01).
For example:
"I know I join all American's in commending our President, the Commander-in-Chief, for continuing the resolve to find Osama Bin Laden." – Bob Goodlatte (VA-06)
"I commend President Obama for his steadfastness and leadership in seeing this monster brought to justice." – Scott Garrett (NJ-05)
"I also congratulate President Obama and his administration for this important victory." – Jeb Hensarling (TX-05)
Even still, a few of these were very qualified in their accolades given to Obama:
"The credit for this success belongs primarily to the intelligence professionals who have hunted for him for years, following up lead after lead patiently and persistently, as well as to the expert military professionals who carried out this mission after constant training and preparation and experience with these types of operations. President Obama should be credited with making the decision to proceed with the operation, as should CIA Director Panetta for its oversight." – Mac Thornberry (TX-13)
But while the partisan divide was great in terms of how Democrats and Republicans in the nation's lower legislative chamber acknowledge the role of President Obama in last weekend's events, the divide was even more vast when it came to President Bush.
Only four out of 161 Democrats issuing statements (2.5 percent) acknowledged the efforts of President Bush for his role in setting the stage for the bin Laden kill, compared to 43 of 217 Republicans (20 percent):
"I salute the determined efforts of President Bush and President Obama to right this grievous wrong." – Jim Costa (CA-20):
"I also want to commend President Bush, who rallied our nation in our moment of need on 9/11." – John Larson (CT-01)
And in an identical statement:
"I also want to commend President Bush, who rallied our nation in our moment of need on 9/11." – Eddie Bernice Johnson (TX-30)
The most inclusive Representative in the House this week came from the Keystone State, by a member who not only credited Obama and Bush for the mission, but also Bill Clinton (the only House member to do so):
"I commend our military and intelligence community for their successful pursuit of Osama bin Laden, which started under President Clinton, followed by President Bush and finished under President Obama." – Tim Holden (PA-17)
Not only was praise from Democrats to Bush few and far between, but an almost equal number chose to take the occasion to take political pot-shots at him – subtle or otherwise:
"Unfortunately, President Bush took us off course from this important mission with his misguided invasion of Iraq – a war that is still ongoing after nine years and has tragically resulted in the deaths of thousands of American soldiers and Iraqis. President Obama rightly recognized that our focus should be elsewhere if we were to capture bin Laden, and he executed the mission to achieve the goal." – Jim McDermott (WA-07)
"Nearly ten years after his cowardly attacks on innocent Americans and citizens of the world, and on the eighth anniversary of declaring "Mission Accomplished," we can finally close a tragic chapter in our nation's history." – Bruce Braley (IA-01)
Meanwhile, one Republican took the occasion to criticize President Clinton:
"I regret that is could not have happened earlier. I think in times gone by he should have been captured earlier. I don't mean to be blaming President Clinton, but I am told that he was within our grasp, but that's for another day." – Howard Coble (NC-06)
Another 22 members of the House, or 6 percent, released statements about the bin Laden killing without giving thanks or credit to any individual or institution.
Some Democrats also took the opportunity to make the case for changing course in Afghanistan and the War on Terror generally, stating that the bin Laden kill demonstrates that targeted strikes are effective whereas a full-blown military operation has proven too costly in American blood and treasure.
John Garamendi (CA-10), John Conyers (MI-14), and Jerrold Nadler (NY-08) led the way along these lines with statements in excess of 400 words.
Commendations for bin Laden Killing by U.S. Representatives
| | | | | |
| --- | --- | --- | --- | --- |
| Party | Obama | Bush | Military | Intelligence |
| Democrat | 59.6 | 2.5 | 89.4 | 75.2 |
| Republican | 24.4 | 19.8 | 94.9 | 68.2 |
| Total | 39.4 | 12.4 | 92.6 | 71.2 |
Data compiled by Smart Politics from press releases issued on official U.S. House websites or similar statements made on Representative's Facebook or Twitter pages.
Follow Smart Politics on Twitter.