Joe Donnelly Tries to Pull a Quayle
Only one sitting U.S. House member has won a Senate race from Indiana since popular vote elections were introduced: Dan Quayle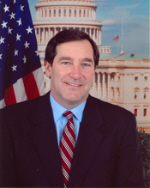 Either the wariness of new district lines or the allure of higher office has set Democratic Indiana Congressman Joe Donnelly (IN-02) on a risky path that has only been successfully blazed by one Hoosier State politician during the last century.
Rep. Donnelly's announcement on Monday that he is seeking the Democratic nomination for Indiana's 2012 U.S. Senate race is a move that both Indiana and beltway insiders interpret equally as a commentary about incumbent Senator Richard Lugar's vulnerability from the right in next year's GOP primary as Donnelly's own chances at picking off the seat.
And how good are those chances?
A Smart Politics review of U.S. Senatorial elections finds that just one sitting member of the U.S. House has won an Indiana U.S. Senate race since popular vote elections were introduced nearly a century ago – Dan Quayle.
According to information culled from the Biographical Directory of the U.S. Congress, Donnelly becomes just the 26th sitting or former member of the U.S. House to make a bid for an Indiana U.S. Senate seat of the 318 members who have served during the 195 years since statehood.
In order words, only 8 percent of Hoosier State U.S. Representatives have even attempted to make the legislative upgrade on their political résumé that Donnelly is seeking to accomplish.
Of these 25 prior candidacies, only one sitting U.S. House member has been successful in winning a U.S. Senate seat since direct elections of U.S. Senators began in Indiana in 1914.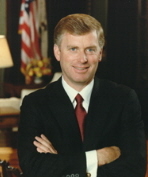 That congressman – Republican Dan Quayle – succeeded where many others have failed, including most recently Democrat Brad Ellsworth in 2010's open seat Senate race won by GOPer Dan Coats.
Quayle – like Donnelly – was also a fairly green legislator on the Hill at the time he made his move, with just two full terms under his belt when he sought to unseat three-term incumbent Birch Bayh in 1980. (Donnelly just began his third term in January).
Then Representative Quayle ended up defeating Senator Bayh by 7.6 points.
Quayle, however, has been the exception to the rule in Indiana politics.
Failed candidacies by sitting Indiana U.S. Representatives during the 20th Century include Republican Charles La Follette (1946), Democrat Donald Bruce (1964), Republican Richard Roudebush (1970), Democrat Philip Hayes (1976), Democrat Floyd Fithian (1982), and Brad Ellsworth (2010).
Of these candidates, Roudebush came the closest to victory in 1970 when he lost by just 0.2 points and 4,283 votes to two-term Democratic incumbent Vance Hartke.
In addition to Coats, who was a sitting U.S. House member (having just been elected to his fifth House term in 1988) when he was appointed to Quayle's vacant seat after the Indiana Senator became Vice President, the only other former House member to win a U.S. Senate seat over the last century was Republican James Watson.
Watson, however, had been out of D.C. for eight years practicing law back in Rushville, Indiana when he won a special election in 1916 to fill the vacancy caused by the death of Benjamin Shively
But candidates from Indiana with U.S. House experience did not always struggle so mightily in their attempts to win U.S. Senate seats before the senators were elected directly by the people.
Prior to popular vote elections during the 19th and early 20th Centuries, candidates with a tenure in the U.S. House were much more successful at landing the coveted U.S. Senate seat – getting elected at an 80 percent rate in Indiana with 12 victories against just three defeats.
However, the vast majority of candidates with U.S. House experience at that time were former U.S. Representatives, not sitting ones.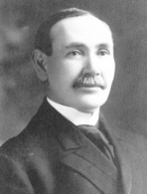 From 1816 through 1913, just three sitting U.S. House members made Senate bids: Democrat Ratliff Boon (in 1836, lost), Whig Albert White (1838, won), and Republican James Hemenway (1904, won).
After Hemenway's victory, it would be 76 years before the next sitting U.S. House member from Indiana would be elected to the Senate (Quayle).
The remaining 12 U.S. Senate candidates who had logged time in the U.S. House had been out of office for an average of 7.6 years from the nation's lower legislative chamber when they made their Senate bids.
Follow Smart Politics on Twitter.