Tarryl Clark in 2012: How Many Minnesota U.S. Representatives Lost Their First House Race?
Nearly one out of six Minnesota U.S. Representatives in history did not win their first congressional race (21 of 134)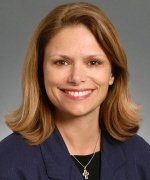 Tarryl Clark's announcement last week that she was running for Congress again in 2012 was perhaps more noteworthy for her purported decision to take up residency in Chip Cravaack's 8th CD than for her attempting another congressional campaign in the first instance in light of her failed 2010 bid.
Of course, with some U.S. Representatives willing to consider moving half-way across the country to find the right House district, it should come as no surprise that challengers will also consider cherry-picking the most feasible district to win a U.S. House contest, particularly in a redistricting year.
But will Minnesotans back a congressional candidate who already ran and lost?
And just how common is it for a Minnesota U.S. Representative to get elected to Congress after previously failing in a general election campaign?
A Smart Politics review of Minnesota's more than 575 general and special U.S. House elections since the late 1850s finds that 16 percent of the state's U.S. Representatives were not successful in their first general election campaign, or 21 of 134 U.S. Representatives.
Two, of course, are currently serving in the state's congressional delegation.
DFLer Collin Peterson and Republican John Kline each lost not one but two elections to the U.S. House as their party's nominee before eventually claiming victory.
In 1984, Peterson lost to GOPer Arlan Stangeland by 14.1 points and then by just 121 votes two years later in 1986.
Peterson would eventually upend Stangeland in 1990 by 7.1 points.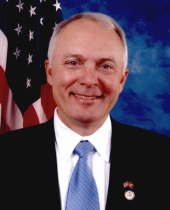 Kline was the 1998 Republican nominee during his failed attempt to defeat DFL incumbent Bill Luther in the 6th CD.
Kline lost that race by 4.0 points, and then lost again to Luther in 2000 by 1.6 points.
The two candidates would square off for a third consecutive cycle in the newly drawn 2nd CD with Kline emerging this time as an 11.1-point victor.
Kline and Peterson are two of the three Minnesota congressmen to win election to the U.S. House on their third attempt, with the other being Republican Franklin Ellsworth nearly 100 years ago in 1914.
Ellsworth first ran for Congress in 1910, when he lost the state's 2nd CD race to future Democratic Governor Winfield Hammond by 8.4 points.
Ellsworth challenged Hammond again in 1912, losing this time by 5.5 points.
With Hammond running for governor in 1914, Ellsworth took advantage of the open-seat race and finally broke through with a 23.8 victory in a four-candidate field.
But the Kline and Peterson success stories of the last few generations are not aberrations.
Over the last 40 years, a total of five of the 26 newly-elected Minnesotans to the U.S. House, or 19 percent, won their seat after losing on their first try.
In addition to Kline and Peterson, other practice-makes-perfect success stories include those of DFLers Bob Bergland (losing in 1968 and winning in 1970), Richard Nolan (losing in 1972 and winning in 1974), and Gerry Sikorski (losing in 1978 and winning in 1982).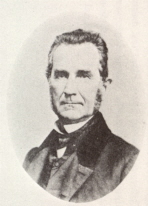 The first congressional candidate to win election on his second attempt from the Gopher State was Republican Cyrus Aldrich before the Civil War.
Aldrich was one of six candidates on the ballot in the state's inaugural 1857 race that elected two Democratic at-large representatives to the House. Aldrich came in fourth place with 16.2 percent of the vote.
Two years later, Aldrich received the most votes of the four candidates in that cycle's two seat at-large U.S. House contest with 27.5 percent.
As for Tarryl Clark not stopping to take a breath and running for Congress again in 2012, it is certainly not without precedent for a congressional candidate to try to win a seat in back-to-back cycles.
In fact, of the 21 U.S. Representatives from Minnesota who won on their second (or third) attempt, the average number of years between their first appearance on the general election ballot and their first U.S. House election victory is just 3.7 years, with 12 notching their victory in the very next cycle.
The longest amount of time between a candidate's first defeat and eventual victory is held by Democrat Winfield Hammond, who lost his 1892 2nd CD race to Republican James McCleary by 18.4 points before knocking off McCleary 14 years later in 1906 by 4.0 points.
Clark, of course, is also no ordinary candidate, having shattered the Gopher State's congressional fundraising record for a challenger in a U.S. House race with $4.7 raised during her 2010 campaign.
However, that gaudy tally had as much to do with Clark's opponent, Michele Bachmann (who raised north of $13.5 million) as her own campaign. A potential matchup against Cravaack would likely not put nearly as much money into her coffers.
In addition to John Kline, two other U.S. House members from Minnesota won in a different congressional district from their first attempt: Thomas Schall (losing in the 5th, winning in the 10th) and Gerry Sikorski (losing in the 1st, winning in the 6th).
Another five representatives toggled between at-large and congressional district races in their various attempts.
Minnesota U.S. Representatives Who Lost the First Time They Appeared on the General Election Ballot
| | | | |
| --- | --- | --- | --- |
| Year | U.S. Rep. | Party | First Attempts |
| 1859 | Cyrus Aldrich | Republican | 1857 |
| 1868 | Morton Wilkinson | Republican | 1857 |
| 1894 | Joel Heatwole | Republican | 1892 |
| 1906 | Winfield Hammond | Democrat | 1892 |
| 1914 | Thomas Schall | Progressive | 1912 |
| 1914 | Franklin Ellsworth | Republican | 1910, 1912 |
| 1922 | Ole Kvale | Farmer-Labor | 1920 |
| 1932 | Francis Shoemaker | Farmer-Labor | 1930 |
| 1932 | Henry Arens | Farmer-Labor | 1928 |
| 1932 | Einar Hoidale | Democrat | 1929 |
| 1936 | Dewey Johnson | Farmer-Labor | 1934 |
| 1936 | Henry Teigan | Farmer-Labor | 1932 |
| 1938 | H. Carl Andersen | Republican | 1936 |
| 1940 | Joseph O'Hara | Republican | 1938 |
| 1944 | William Gallagher | DFL | 1942* |
| 1948 | Roy Wier | DFL | 1946 |
| 1970 | Bob Bergland | DFL | 1968 |
| 1974 | Richard Nolan | DFL | 1972 |
| 1982 | Gerry Sikorski | DFL | 1978 |
| 1990 | Collin C. Peterson | DFL | 1984, 1986 |
| 2002 | John Kline | Republican | 1998, 2000 |
Note: Far right column denotes years in which the future U.S. Representative appeared on the general election ballot in a losing effort. * Gallagher ran as a Democrat in 1942. Data compiled by Smart Politics.
Follow Smart Politics on Twitter.