Could Tommy Thompson Win Wisconsin's U.S. Senate Seat?
No ex- (non-sitting) Wisconsin governor has ever been elected to a 1st term in the U.S. Senate; Thompson would be 25 years older than the state's historical average for Senate freshmen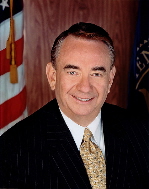 With rising Republican star and U.S. Representative Paul Ryan (WI-01) announcing on Tuesday morning that he would not run for Herb Kohl's open U.S. Senate seat, chatter has intensified that former four-term Badger State Governor Tommy Thompson will get into the race.
Thompson, who holds the record as the longest-serving governor in Wisconsin history, may not have an open field on the Republican side of the ticket, but would undoubtedly be a strong favorite to win the party's primary if he should run.
However, after a short-lived 2008 presidential campaign and after taking a pass on the state's 2010 open gubernatorial race, there are questions as to whether the once popular governor has the mettle to run one more statewide campaign and win over the Wisconsin electorate.
Two factors may complicate Thompson's potential 2012 ambitions.
The first variable that stands out is Thompson's age.
Should he run and win the GOP nomination, Thompson would be 70 years old in November 2012, which, if elected, would make him the oldest freshman U.S. Senator from Wisconsin since direct elections were introduced nearly 100 years ago.
The average age of all first-term U.S. Senators in Wisconsin history is 48 years old and just 45 years old among the 13 such Senators who were elected to their first term since the state's initial popular vote election in 1914.
Freshman Senator Ron Johnson is the oldest among those 13 – defeating Russ Feingold in 2010 at 55 years of age.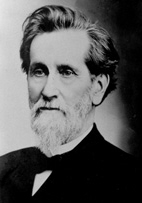 Dating back to statehood, and including Senators elected by the state legislature, finds just one first-term Senator who was older than Thompson would be on Election Day 2012: Republican Isaac Stephenson.
Stephenson was 77 years old when the Wisconsin legislature elected him to the state's Class III U.S. Senate seat in 1907 to fill the vacancy caused by the resignation of John Spooner.
Stephenson was also reelected to a second full term at age 79 in 1909.
Three other senators from Wisconsin have been elected at or past the age of 70, but only after having been first elected at a younger age:
· Republican Philetus Sawyer was 70 years old when he was reelected to a second term in the U.S. Senate by the state legislature in 1887.
· Democrat Herb Kohl was 71 years old when he won his fourth term in 2006.
· Republican Alexander Wiley was 72 years old when he won his fourth term in 1956.
In contrast to Thompson's elevated age, many of Wisconsin's famed (and infamous) Senators of the 20th Century were quite young when first elected to the nation's upper legislative chamber: Robert La Follette Sr. was 30, Joe McCarthy was 37, William Proxmire was 41, and Russ Feingold was 39.
The other historical factor not playing in Thompson's favor is that he has been out of office in Wisconsin politics for 10 years.
Over the past 160+ years since statehood, seven of the 44 Wisconsinites who have served as governor later made a bid for the U.S. Senate.
Of these seven, only three have been successful in winning a senate seat and all of them were serving as governor when they launched their U.S. Senate campaigns.
In short, no non-sitting governor has ever won a U.S. Senate seat in Wisconsin electoral history.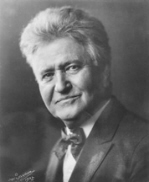 Wisconsin's most famous politician, Robert La Follette, was in his third term as governor when he was elected to fill the seat of retiring Republican Joseph Quarles in March 1905.
(The seat was vacant for nearly 10 months, however, as La Follette remained in office as governor until January 1906).
La Follette would go on to win three more terms in the Senate while also launching failed presidential campaigns and serve until his death in 1925.
Republican John Blaine was serving in his third term as governor when Wisconsinites elected him to the U.S. Senate in 1926 in a 34-point blowout in a seven candidate field.
Blaine lost his bid for the GOP nomination in 1932.
Finally, Democrat Gaylord Nelson was in his second term as governor when he was elected to the first of three terms in the U.S. Senate in 1962. Nelson lost his bid for a fourth term in 1980.
The only sitting governor from Wisconsin to lose a U.S. Senate race was Republican Francis McGovern in 1914.
In that race, it is viewed that McGovern's falling out with the La Follette wing of the state's Republican Party was the deciding factor in his narrow, 956-vote loss to Democrat Paul Hustig in Wisconsin's first popular vote U.S. Senate election.
Tommy Thompson, of course, has been out of elected office for more than a decade, resigning as governor to become George W. Bush's Secretary of Health and Human Services in February 2001.
Only three ex-governors of the Badger State have ever come back to launch U.S. Senate campaigns, and all of them have failed:
· Republican Edward Salomon, whose governorship ended in 1864, lost his U.S. Senate bid in the late 1860s.
· Republican Lucius Fairchild failed in his attempt to get elected to the U.S. Senate in 1885 – some 13 years after he last governed the state in 1872.
· Republican Walter Kohler, Jr. was defeated by 16 points by William Proxmire in an August 1957 special election to fill Joe McCarthy's U.S. Senate seat. Kohler had completed the last of his three terms as governor in January of that year.
However, there is one variable currently in Thompson's favor should he decide to enter the race: no prominent Democrat has announced their candidacy to date.
Follow Smart Politics on Twitter.