NY-26: One in Four U.S. House Seats Flipped in Special Elections Since 2002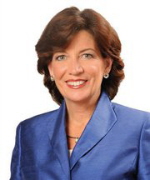 The victory of Democrat Kathy Hochul in New York's 26th CD over Republican Jane Corwin and Democrat-turned-Independent Jack Davis is the ninth seat to flip in a special election U.S. House race since new district lines were introduced in late 2002.
Overall, special elections have seen 9 of 37 seats change parties over the last 9+ years, or 24.3 percent of all races.
Of course, one reason why special elections tend to have a much higher turnover rate than general elections overall (< 10 percent during the last decade) is that these are, by definition, races without incumbents.
However, party turnover in special elections has been about on par with the rate in open seat general election races over the past nine years (28.6 percent, 52 of 182 contests).
Seats that have flipped in special elections to the Democrats since 2002 are Kentucky's 6th CD (2002), South Dakota's at-large seat (2004), Illinois' 14th CD (2008), Louisiana's 6th CD (2008), Mississippi's 1st CD (2008), and New York's 23rd CD (2009).
Special election seats that have flipped to the Republicans during this span are Hawaii's 1st CD (2010) and New York's 29th CD (2010 – held during the general election).
Follow Smart Politics on Twitter.