Minnesota Twins Historically Struggle on Memorial Day
Twins have just a .387 winning percentage in Memorial Day games since 1971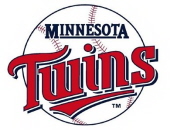 While the nation pauses to remember its military heroes who have fallen in service this Memorial Day, a full slate of 15 Major League Baseball games is scheduled for Monday afternoon and evening.
The Minnesota Twins are set to play the Detroit Tigers for their Memorial Day game today in Michigan, weather permitting.
But although the Twins have a winning record overall since the franchise moved to the Twin Cities, they have struggled mightily on this federal holiday over the past 50 years.
Minnesota has won just a shade more games than it has lost since coming to the Gopher State in 1961, winning 4,027 and losing 3,986 through Sunday's loss against the Los Angeles Angels (.503).
However, since the federal government set Memorial Day observance for the last Monday in May (beginning in 1971), the Twins have won less than 40 percent of their games – 12 victories and 19 defeats (.387).
(On 10 occasions the Twins have not played on Memorial Day: 1972, 1984, 1987, 1992, 1996, 2000, 2001, 2003, 2005, 2008).
Dating back to 1961, the Twins have a .422 winning percentage on Memorial Day games with 19 wins and 26 losses. (Prior to 1971 Memorial Day was celebrated on May 30th each year).
The Twins have both a losing record at home (11-13) as well as on the road (8-13) on Memorial Day games over the last 50 years.
Minnesota has scored 193 runs and given up 223 by their opponents on Memorial Day – including suffering shutouts in back to back years in 1993 and 1994 to Texas (1-0) and Seattle (12-0).
The team has won half of its six Memorial Day games under skipper Ron Gardenhire since his debut in 2002.
Follow Smart Politics on Twitter.