Bill O'Reilly Errs: Weiner Represents 40th Most Conservative Democratic U.S. House District
NY-09 not the "very, very far left district" O'Reilly claims it to be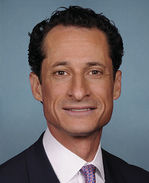 FOX News' prime time host Bill O'Reilly called for Democratic New York U.S. Representative Anthony Weiner to resign on Monday evening's O'Reilly Factor, though he played loose with the facts in explaining his rationale.
During the opening segment of the broadcast, FOX News contributor Juan Williams argued that the matter of whether or not Weiner should remain in office is best left up to the voters of New York's 9th District (presuming the Empire State's forthcoming redistricting plan doesn't eliminate Weiner's seat).
As the 2012 elections are nearly a year and a half away, this approach did not satisfy O'Reilly, as he feared Weiner was sure to get elected in this "very liberal district" and would therefore not have to pay a price for his lying and inappropriate behavior involving his on-line relationships.
O'Reilly's big-picture point, and his explanation for why this was more than a matter for 9th CD residents to decide, is that he alleges the Weiner affair is harmful to America overall:
"Here is the damage to the country. That we become very cynical about our leaders. And I think cynicism right now is at an all-time high. I think Americans are just fed up with both — not both party so much but just the quality of people that are representing us."
And later added:
"I hate this story. I hate the fact that I have to report this to my audience tonight and to the world. You know, this makes the United States look bad."
When discussing the Weiner saga with former DNC communications director Maria Cardona later in the broadcast, O'Reilly reiterated Weiner's invincibility should he be allowed to run again in 2012 given the ideological and partisan makeup of his electorate:
"And his constituents aren't going to throw him out Ms. Cardona, they're not. It's a very, very far left district."
After Cardona suggested "You never know" what can happen, O'Reilly retorted:
"Yes, yes. Well, I think I do. I live here."
The problem with O'Reilly's analysis is that he overestimates the degree to which New York's 9th CD – as it is currently drawn – has a Democratic tilt compared to most House districts in the country.
It is true that Democrats have become increasingly reliant on New York State for its main stronghold (along with California) of their U.S. House caucus, with 11.4 percent of its members now coming from New York – the largest percentage of Democratic seats from the Empire State since 1928.
However, NY-09 is only the 17th most Democratic-leaning district in New York, according to its Partisan Voting Index (PVI) across the last two presidential election cycles, and, with a PVI of just D +5, it is not the "far, far left" district O'Reilly suggests.
In fact, of the 193 Democrats currently sitting in the U.S. House, Weiner represents a district with the 40th smallest Democratic PVI advantage.
Put another way, of the nearly 200 seats held by Democrats in the House, NY-09 is the 40th most Republican.
John Kerry won the 9th CD of New York with 56 percent of the vote in the district in 2004 while Obama won it with 55 percent in 2008.
O'Reilly might be deceived by Weiner's gaudy margins of victory in the district that he has amassed in recent years, where he has been quite popular prior to the scandal.
Since new district lines went into effect nine years ago, Weiner has won NY-09 by 31.4 points in 2002, 42.6 points in 2004, 100 points in 2006 (unchallenged), 84.6 points in 2008 (no GOP opponent), and 21.7 points in 2010.
O'Reilly's reflexive conservative spin that a district with a slight Democratic tilt is "far left" mirrors the biased coverage conducted by liberal cable tv hosts and commentators a few weeks prior when Kathy Hochul's NY-26 special election victory in a +6 Republican district was characterized as a win in a "deep red GOP stronghold."
The Congressman has thus far said he has no plans to retire.
Until that day, there will undoubtedly be continued interest in innocent and not so innocent Weiner photos.
Follow Smart Politics on Twitter.