Face Time: Which Republican Candidate Won the Battle for the Camera Lens?
Romney spoke for 11 minutes and 21 seconds with five other candidates clocking in at less than 9 minutes and 40 seconds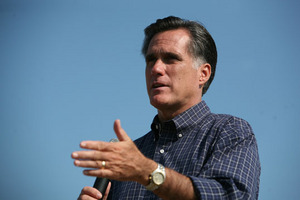 He was placed at center stage and CNN's cameras (and microphones) continued to find him.
Former Massachusetts Governor Mitt Romney was not only viewed by many pundits as having met or exceeded expectations in Monday evening's New Hampshire Republican presidential candidate debate, but he also had the most to say.
Or at least given the opportunity to do so.
With seven candidates on stage, no single Republican could thoroughly dominate the proceedings, but the early 2012 front runner from the Bay State came the closest.
A Smart Politics analysis of the CNN GOP debate finds that Romney was afforded – or seized – the opportunity to talk longer than any other candidate in the debate, and for more than two minutes longer than two of his competitors.
The former Massachusetts governor spoke for 11 minutes and 12 seconds of the 68+ minutes allotted to the Republican field over the course of the debate.
By the end of the evening, Romney had addressed the New Hampshire and nationally televised audience for more than two minutes longer than businessman Herman Cain (9 minutes, 6 seconds) and former U.S. House Speaker Newt Gingrich (9 minutes, 11 seconds).
Romney's closest rival in the battle for the microphone and camera lens was former Minnesota Governor Tim Pawlenty, who many analysts believe needs to whittle away support from Romney in order to boost his stature in the Republican field.
Pawlenty was the only other candidate to eclipse the 10 minute mark at 10 minutes and 51 seconds.
The two former governors also lead the pack with the most split screen shots while other GOP debaters were speaking.
The remaining candidates, including newly announced contender Michele Bachmann from Minnesota's 6th Congressional District, received approximately as much time to speak as Cain and Gingrich.
Former Pennsylvania Senator Rick Santorum spoke for 9 minutes and 38 seconds, followed by Bachmann (9 minutes, 33 seconds), Texas Congressman Ron Paul (9 minutes, 28 seconds), Gingrich, and Cain.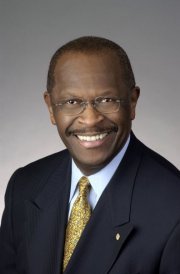 Interestingly, it was Romney and Cain who spoke on the most occasions at 18 times each, but were separated by two minutes and six seconds in airtime.
Cain proved to be more succinct in his answers than Romney – owing in part perhaps to his no-nonsense business background as opposed to his very politically seasoned opponent.
With moderator John King's introductory request to the candidates that they do not eclipse the one minute mark for initial (non follow-up) questions, Cain violated this softly enforced rule the fewest number of times at just once.
By contrast, every other candidate exceeded the one minute mark at least three times in various answers to moderator, reporter, or voter questions throughout the evening.
Gingrich – who came into the 2012 race with a reputation for being the most artful speaker and the fiercest debater – spoke the fewest amount of times Monday evening at just 14.
Length of Republican Presidential Candidates' Speaking Time During CNN's New Hampshire Debate
Rank

Candidate

Minutes

Seconds

#

1

Mitt Romney

11

12

18

2

Tim Pawlenty

10

51

17

3

Rick Santorum

9

38

15

4

Michele Bachmann

9

33

15

5

Ron Paul

9

28

15

6

Newt Gingrich

9

11

14

7

Herman Cain

9

6

18

Total

68

59

112
Data compiled by Smart Politics.
Follow Smart Politics on Twitter.