Who Could Play the 'Turner' in Michele's Bachman(n) Turner Overdrive?
If nominated, which Turner would be Michele Bachmann's best pick as a VP running mate to see a worn-out journalistic pun come full circle?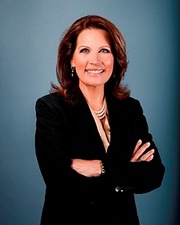 As Michele Bachmann's national prominence has risen during the past few years, many political journalists have endeavored to playfully write headlines that link the congresswoman's surname with the famous Canadian rock band, Bachman Turner Overdrive.
The band, often known as BTO, was founded in the early 1970s by Randy Bachman and Fred Turner and wrote classic rock hits such as "You Ain't Seen Nothing Yet," "Takin' Care of Business," and "Roll On Down the Highway."
Many early attempts at journalistic frivolity fused Bachmann, BTO, and the woman to whom she is frequently compared, Sarah Palin.
For example, in January 2010 POLITICO's Glenn Thrush penned "Bachmann Palin Overdrive" when it was announced the former Vice Presidential nominee would come to Minnesota that spring to campaign for the congresswoman.
A few months later, when Palin arrived in the Gopher State, a Wall Street Journal article headline read, "Bachmann Palin Overdrive: 'Take That Liberals'," borrowing perhaps the most famous line delivered by Bachmann at the event.
Minnesota news outlets got into the pun-happy act as well, despite the fact that Gopher State journalists had a full decade to get these phrases out of their system when covering her journey in state and federal politics.
After the Palin visit, Minneapolis NBC affiliate KARE 11 seemed to make an effort at originality by introducing a BTO song title into the mix for their article entitled, "Taking Care of Business with Bachmann Palin Overdrive."
The problem is POLITICO reporter Jonathan Allen had already used that trick back in November 2009, in an article discussing the congresswoman's staff titled, "Bachmann Aide No Longer Takin' Care of Business."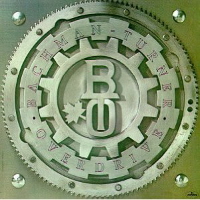 Even the foreign press has joined in from time to time, with England's The Independent running a feature earlier this spring on the congresswoman called "Tea Party Tunes in to Bachmann's Earner Overdrive."
After what seemed to be a self-imposed journalistic moratorium on Bachmann puns for some months, the Bachmann Palin Overdrive motif made a comeback again in 2011, only this time suggesting a feud was brewing between the two conservative political leaders.
The "Bachmann Palin Overdrive" headline appeared in not one but two pieces at Salon as well as in an article at Ricochet.
And, as a true sign of how much the pun has penetrated political culture, a commercial application has followed suit with t-shirts emblazoning the Bachmann Palin Overdrive slogan at Zazzle.
But now that the three-term Republican congresswoman's candidacy is in full-swing, the pressure is mounting for political journalists to truly turn a phrase with the congresswoman's name and the Manitoban rock outfit.
The results so far have been underwhelming, such as the headline Monday at The Hotline which simply read: "Bachmann Overdrive."
What happened to Turner?
Have journalists given up on him (or her)?
Perhaps so, but Smart Politics hasn't.
And that's why in this report Smart Politics examines those potential "Turners" on the American political landscape from which Bachmann could select a running mate should she prevail and become the Republican presidential nominee next year.
The prospect at finding Bachmann a Turner seemed not too daunting at first blush.
After all, Turner is the 49th most common surname in the United States according to the 2000 U.S. Census, coming in with a tally of 335,663 individuals that year.
Of course, the congresswoman would likely want to pick a running mate with whom she is comfortable and who has some political experience.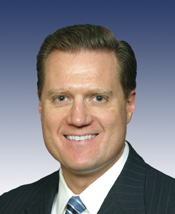 As such, the most logical first choice for Bachmann would probably be five-term Republican U.S. Representative Mike Turner from Ohio's 3rd Congressional District.
Turner sits on the Armed Services and Oversight and Government Reform Committees in the nation's lower legislative chamber and has served with Bachmann for over four years in the GOP caucus.
While Turner is not one of the most conservative members in the House (rated just the 139th most conservative in National Journal's 2010 vote ratings), he's currently the only Turner serving on Capitol Hill.
In fact, only 17 Turners have ever served in Congress, and just four since 1900.
The only other Turner from Capitol Hill who isn't deceased is former four-term U.S. Representative Jim Turner from Texas. The problem is he's a Democrat.
Mike Turner would likely top Bachmann's "A" list, but if he is unavailable she might then turn to a pair of notable state legislators comprising her "B" list.
Two Turners currently serve in leadership positions across state legislatures nationwide – and they're both Republicans.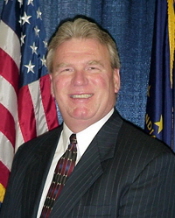 In Indiana, GOPer P. Eric Turner is the Speaker Pro-Tempore of the House of Representatives.
Rep. Turner, who represents HD 32 in the Hoosier State, has served in the Indiana House for 20+ years.
Bachmann could also jump the border next time she is in New Hampshire and pay Vermont legislator Donald Turner a visit.
Donald Turner is the Minority Leader of the Vermont House of Representatives, serving the Chittenden-9 district since 2006.
Executive experience is a hole on Bachmann's resume, so if she were to consider a running mate from the state political arena she would likely prefer to select a Governor Turner rather than a mere legislator.
Unfortunately only one "Turner" has been elected governor in U.S. history, and he's been deceased for 42 years.
Dan Turner was a Republican Governor of Iowa elected to one two-year term in 1930 when he cruised to a 32-point victory over his Democratic opponent.
Turner then lost his 1932 race against Democrat Clyde Herring in the Hawkeye State as well as a 1934 rematch – both by single digits.
Unfortunately, the drop-off from the "B" list to the "C" list of political Turners is pretty steep.
Her options on the bench include 2010 New Mexico gubernatorial candidate Doug Turner, Indiana Deputy Attorney General Laura Turner, and former Assistant Secretary of State for Oceans, International Environment and Scientific Affairs under the George W. Bush administration, John Turner.
All this presumes, of course, that Bachmann the nominee would pick a politician as a running mate.
But perhaps she would instead think outside of the box in choosing her VP nominee.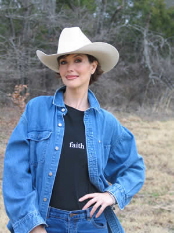 Perhaps her best option lies…in former Hollywood actress turned conservative commentator Janine Turner.
Ms. Turner, who is probably best known for her work on the early 1990s TV hit Northern Exposure, and films such as Cliffhanger, has been one of the most outspoken conservative voices in Hollywood for several years.
Her official website includes a video advertising her new Janine Turner Radio Show in which she states:
"Kids can't say the pledge of allegiance anymore. Where's reason?
God's not allowed in the town square anymore. Where's reason?
We're 14 trillion dollars in debt, but we still keep spending. Where is reason?"
Her show's tagline is: Hollywood flair. Washington savy. American true grit.
That is a message the Bachmann campaign could work with.
And unlike Sarah Palin, who some argue did not have a smooth transition with the media scrutiny that came with her vice-presidential nomination in 2008, Janine Turner is a veteran both in front of the camera as well as in political journalistic circles, writing commentary for POLITICO, Fox Opinion, and Daily Caller as well as appearing numerous times on several FOX and CNN news shows.
So if Bachmann should win the Republican nomination and is looking for a feisty, conservative running mate with strong (fictional) Alaskan ties, she could do much worse than a Texan named Janine Turner.
And then the band would be complete.
Follow Smart Politics on Twitter.