Do Governors Make the "Most Successful Presidents?"
The top rated presidents in U.S. history are split 50/50 between those who had gubernatorial experience and those that did not.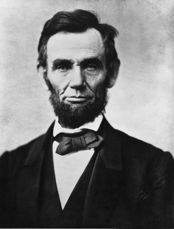 Iowa Republican Governor Terry Branstad made headlines this week when he discussed his thoughts about what kind of candidate he would like to see emerge from the GOP presidential field in 2012.
Branstad was quoted saying:
"The history of our country shows governors have been the most successful presidents."
Although he had kind words to say about her role in the party, the upshot of this statement is that Branstad won't be endorsing Michele Bachmann anytime soon.
Governor Branstad knows a thing or two about being governor.
The Iowa Republican is in his fifth four-year term, which makes him the longest current and all-time serving governor since 1787.
Branstad's statement, in effect makes two assertions:
1) Executive (gubernatorial) experience gives politicians necessary tools to make them better presidents, and
2) Therefore the Republican Party would be best served if its 2012 nominee came from the ranks of its ex-governor subfield.
That list would include Mitt Romney (Massachusetts), Tim Pawlenty (Minnesota), Jon Huntsman (Utah), Gary Johnson (New Mexico), and Buddy Roemer (Louisiana) among announced candidates, and Rick Perry (Texas) and Sarah Palin (Alaska) among those supposedly still mulling over a 2012 run.
Despite Branstad's claim, a review of American political history demonstrates that while a substantial number of U.S. presidents had gubernatorial experience of some sort (e.g. state, territorial, military etc.), less than 10 served for any notable length of time – and few of these are considered among the nation's 'greats.'
Overall, 20 of the 43 presidents in U.S. history previously served as governor in some form.
However, only eight of these 20 served at least four years in office, with just one of them universally acknowledged as one of the all-time greatest presidents (FDR):
· William Harrison: Indiana Territory, 11+ years (plus 1+ year as Governor of District of Louisiana)
· Andrew Johnson: Tennessee, 4 years (plus 3 years as Military Governor of Tennessee during the Civil War)
· Rutherford Hayes: Ohio, 5+ years
· William McKinley: Ohio, 4 years
· Franklin Roosevelt: New York, 4 years
· Jimmy Carter: Georgia, 4 years
· Ronald Reagan: California, 8 years
· Bill Clinton: Arkansas, 11+ years
· George W. Bush: Texas, 5+ years
Moreover, many of the most highly rated presidents in U.S. history never served a day as governor.
Presidents such as George Washington, Abraham Lincoln, James Madison, John Adams, John Kennedy, Dwight Eisenhower, and Harry Truman frequently populate the upper echelons of the greatest presidents over the last 220 years, and none served a day as governor.
An equal number of top-rated presidents did have gubernatorial service on their political resumes, although most with a rather brief tenure.
In addition to the previously mentioned FDR, presidents in the top two tiers with gubernatorial experience are:
· Thomas Jefferson: Virginia, 2 years
· James Monroe: Virginia, 2+ years
· Andrew Jackson: Florida, less than 1 year (Military Governor)
· James Polk: Tennessee, 2 years
· Teddy Roosevelt: New York, 2 years
· Woodrow Wilson: New Jersey, 2+ years
As established above, gubernatorial experience has historically not been a necessary qualification for a president to achieve success.
Nor has it been a sufficient condition for greatness among those who do have such a background, as several of the lowest-rated presidents in U.S. history were former governors.
Andrew Johnson, John Tyler, and William Harrison (who only served a few weeks as president) are consistently rated in the Bottom 10.
Furthermore, there are not many GOP politicians who dance in the street when recalling the Jimmy Carter or (impeached) Bill Clinton administrations.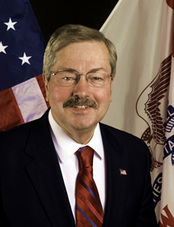 What might be coloring Branstad's vision of history is that two of the most beloved presidents by Republicans over the last half-century were both governors – Ronald Reagan and George W. Bush.
However, if Branstad could refine his statement to the realm of political strategy, rather than presidential success, he would generally have a stronger case.
It can probably be stated that an "outside the beltway" candidate might run particularly strong during the 2012 election cycle. And governors normally fit that bill.
The problem for Branstad, and the hefty crop of ex-governors in the 2012 race, is that Congresswoman Michele Bachmann is not seen by GOP voters as a D.C. insider, thus nullifying that advantage governors usually possess in the nomination battle.
Follow Smart Politics on Twitter.