All-Star Special: Will Baseball Fans Be Obama's Secret Weapon in 2012?
The real cost of baseball tickets, souvenirs, hot dogs, and beer have all dropped since Barack Obama took office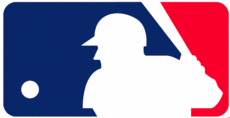 While Barack Obama's economic numbers since he took office are not winning him any new supporters – with unemployment up 17 percent and gas prices up 161 percent – the President might have one surprise constituency on his side when he comes up for reelection in 2012 – baseball fans.
As the 82nd All-Star midsummer classic gets set to launch Tuesday evening, baseball fans can celebrate the fact that the cost of going to the ball park this season has not increased a penny in real dollars compared to when Obama became president in 2009.
In fact, it's decreased.
According to data culled by Smart Politics from Team Marketing Report's annual surveys issued each April at the start of the baseball season, the average cost of a MLB ticket was $26.64 shortly after Obama took office in 2009.
After adjusting for inflation with a Bureau of Labor Statistics calculator, in today's dollars that ticket would cost $28.06.
For the 2011 season, however the average cost of a ticket is $26.91 – or an 8.2 percent decline in real dollars from two seasons ago (albeit a 27 cent nominal, unadjusted increase).
The team with the lowest average ticket price in 2011 is the Pittsburgh Pirates at $15.30 with the Boston Red Sox the most expensive at $53.38.
As for those not wanting the cheap seats, the average cost of premium tickets has plummeted by a third in real dollars at major league ballparks from $102.09 in 2009 ($96.93 nominal) to $85.16 in 2011.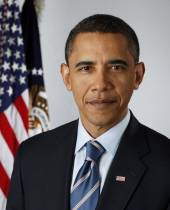 Of course, if the President is going to win over America through Americana, it's not just about baseball, but also hot dogs and apple pies.
And it seems Obama has done his part by those measures as well.
The average cost of a hot dog at a baseball game in 2009 was $3.90 in today's dollars ($3.70 nominal).
For the 2011 season, hot dogs cost $3.88 or a slight 1.0 percent drop.
The most expensive dogs are actually out of Obama's jurisdiction – in Toronto at $5.11 – with the priciest dogs stateside coming in at $5.00 for the New York Mets, Los Angeles Dodgers, Florida Marlins, and Tampa Bay Rays.
The cheapest hot dogs are at the Cincinnati Reds' ball park at just $1.00 each.
And as for apple pies?
While the Bureau of Labor Statistics does not track the cost of apple pies per se, the average retail food price for a pound of red delicious apples was $1.30 in January 2009 when Obama was sworn into office ($1.23 nominal).
The BLS reports that the average cost of a pound of apples as of May 2011 was exactly $1.30.
Of course, many baseball fans aren't smuggling apples (or apple pies) into stadiums and sometimes even skip the hot dog vendor to go straight for the beer line.
And how are prices shaping up on this front?
Both the nominal and real value of an average beer at Major League baseball stadiums around the country has decreased in Obama's two years in office.
In 2009, a stadium beer cost $6.24 in adjusted dollars ($5.92 nominal). For the current season, the price of a beer has fallen to $5.81, or a 13.7 percent drop in real value.
No doubt baseball fans are hitting up the beer man just one more time with all that extra change in their pockets.
The most expensive beers are served at Fenway Park in Boston with an average price of $7.25 while the cheapest are served at Chase Field in Arizona at just $4.00.
For those choosing not to imbibe alcohol, the cost of soft drinks at baseball stadiums has also dropped – by 1.6 percent from $3.62 in 2009 ($3.44 nominal) to $3.59 in 2011.
While many voters will no doubt hold Obama accountable for the high cost of gas as they drive to the ball park – increasing 161 percent from $1.98 per gallon during the week of his inauguration ($1.88 nominal) to $3.58 today – they'll be all smiles when they roll up to park their cars at the stadium.
Parking costs at ball parks have declined 1.7 percent from 2009 to 2011 in real dollars – from $13.06 in 2009 ($12.40 nominal) to $12.95 in 2011.
For those wanting souvenirs after an afternoon or evening enjoying America's favorite pastime, they'll be happy to know the cost of programs and baseball caps at the ballpark have both dropped in real and nominal values since 2009 as well.
The average price of a program has fallen 32.5 percent from $3.72 in 2009 ($3.92 nominal) to $3.25 today.
The average price of a baseball cap has declined from $15.83 ($15.03 nominal) to $14.35 – or a drop of 18.6 percent.
Overall, the average real cost of four MLB tickets, four hot dogs, two beers, two soft drinks, one program, one cap, and parking is down 8.6 percent from 2009 – from $180.37 to $172.54.
And so, while Obama may not have wowed America when the southpaw threw out the first pitch at the 2009 summer classic, perhaps the president knew what he was doing after all by associating himself with an important slice of Americana.
Unfortunately, Tuesday night's game will not have the direct political implications as did last year's contest.
Change in Average Real Cost of Attending a Major League Baseball Game: 2009 vs. 2011
| | | | | | |
| --- | --- | --- | --- | --- | --- |
| Item | 2009 (nominal) | 2009 (real) | 2011 | Change | % Change |
| Average ticket | $26.64 | $28.06 | $26.91 | -$1.15 | -8.2 |
| Premium ticket | $96.93 | $102.09 | $85.16 | -$16.93 | -33.0 |
| Parking | $12.40 | $13.06 | $12.95 | -$0.11 | -1.7 |
| Beer | $5.92 | $6.24 | $5.81 | -$0.43 | -13.7 |
| Hot dog | $3.70 | $3.90 | $3.88 | -$0.02 | -1.0 |
| Soft drink | $3.44 | $3.62 | $3.59 | -$0.03 | -1.6 |
| Program | $3.72 | $3.92 | $3.28 | -$0.64 | -32.5 |
| Cap | $15.03 | $15.83 | $14.35 | -$1.48 | -18.6 |
Table compiled by Smart Politics from data culled by Team Marketing Research annual reports.
Follow Smart Politics on Twitter.