Will Any Century-Long Streaks End in 2012 U.S. Senate Races?
More than a dozen states have never popularly elected a GOP Senator while voting for a Democratic presidential nominee in the same cycle; will any break with tradition in 2012?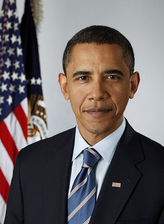 One theme emerging from Newt Gingrich's presidential campaign is that he believes it is not enough to elect a Republican to the White House, but that a GOP nominee is needed with a vision that inspires voters to also carry into office dozens of newly-elected Republicans to take back and win a healthy majority in the U.S. Senate and increase the GOP's advantage in the U.S. House.
On the Senate side, several competitive races are expected, particularly in Democratic-held seats.
But the more difficult historical challenge in some states is whether a Republican U.S. Senate nominee can win the seat in the face of an Obama victory at the top of the ticket.
A Smart Politics study finds that since popular vote U.S. Senate elections were uniformly introduced nearly 100 years ago, 18 states have never voted for a Democratic presidential nominee and a Republican U.S. Senate nominee in the same cycle.
Five of these states will not have U.S. Senate races on the ballot in 2012, so their respective streaks will continue until at least 2016: Alaska, Alabama, Louisiana, North Carolina, and South Carolina.
That leaves an even dozen states: Arizona, Connecticut, Indiana, Michigan, Mississippi, Montana, Nevada, Texas, Utah, Virginia, West Virginia, Wisconsin, and Wyoming.
Will any of them buck this historical trend next year?
Likelihood: None to Extremely Low
The Republican presidential nominee is a virtual lock in Arizona, Mississippi, Texas, Utah, West Virginia, and Wyoming – so it is extremely unlikely the streak in question will come down to the outcome of each U.S. Senate race.
Even in the unlikely event that Obama builds on his 2008 electoral success, none of these six states were among Obama's top seven narrowest losses three years ago.
Obama lost each state by double digits.
Likelihood: Low
Two other states found Barack Obama notching a win (Indiana) and a loss (Montana) by very narrow margins in 2008.
The current economic and political outlook suggests the president will struggle to find a path to victory in both of these states, although Republican resources will no doubt be spent on behalf of their nominee to ensure victory.
However, if the economy turns for the better in a dramatic fashion over the next 15 months and the president pulls off a semi-landslide victory that includes one or both of these states, it is possible that one or both could still vote Republican down the ticket for U.S. Senate.
The Hoosier State's post-Evan Bayh Democratic U.S. Senate prospects still look dim, with the main question being whether moderate Republican Richard Lugar can emerge from the GOP primary (against Indiana Treasurer Richard Mourdock) to reach the general election ballot. If he does, he's nearly assured to win a seventh term.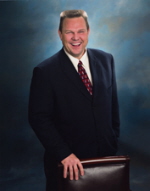 In Montana, one-term Democratic incumbent Jon Tester is locked in a true toss-up at the moment with the likely GOP nominee – six-term U.S. Representative Denny Rehberg.
Montana has voted for a Republican presidential nominee and a Democratic Senator nine times since the early 1900s – most in the nation – so a Tester victory in the face of an Obama loss would be far from unprecedented.
In Connecticut, Obama is certain to be a strong favorite to carry the state for the Democrats for a sixth consecutive cycle.
Although Republicans have not won a U.S. Senate election in the Constitution State in 30 years, there is a small chance of a split-ticket outcome because it is an open seat race with Joe Lieberman's retirement.
Likelihood: Moderate
While the odds are not overwhelming, the best chances among these dozen states to vote for Obama and then cast their ballot for the Republican nominee down the ticket for U.S. Senator appear to be in Michigan, Virginia, and Wisconsin.
Wisconsin and Michigan have been reliably Democratic states in presidential elections, albeit still in the general 'battleground' category, with six and five consecutive victories for the Party respectively.
Both Midwestern states shifted heavily to the GOP in the 2010 midterms, which keeps the presidential race in play for the moment, as well as in Virginia, which was home to Obama's fifth narrowest victory in 2008 at just over 6 points.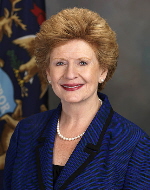 Open Democratic seats in Virginia and Wisconsin are viewed as toss-ups at this stage of the election cycle with likely nominees already set in the former (Tim Kaine and George Allen) but unknown in the latter.
While two-term Democratic incumbent Debbie Stabenow is considered a favorite in Michigan, the Wolverine State's continued economic struggles suggest an anti-incumbency pull-back may be in the cards in 2012.
In the event Obama carried Michigan and Stabenow was upset, one would expect both races to be decided by just a few percentage points.
Other Streaks Still in Play
For the record, another two states have never voted for a Republican presidential nominee and a GOP Senate nominee in the same cycle: Hawaii and Arkansas.
Arkansas will not hold a Senate election in 2012 and Obama will be a virtual lock to win Hawaii, so both of those streaks should remain intact.
One other state has never voted for a Democratic presidential nominee and a Democratic Senator in the same cycle (Alaska) while a final state has never voted for a Republican presidential nominee and a Democratic Senator (Kansas).
Neither Alaska nor Kansas will host U.S. Senate contests in 2012.
Follow Smart Politics on Twitter.