Chip Cravaack: Building Political Ties Between Minnesota and New Hampshire
None of Minnesota's 134 U.S. Representatives or 39 Senators were born in the Granite State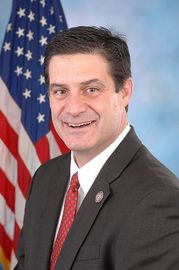 Minnesota's 8th Congressional District residents were thrown a bit of a curve ball last weekend when Republican U.S. Representative Chip Cravaack announced he will be moving to New Hampshire in order to spend more time with his children and wife (whose recent promotion at a medical-device company requires her to spend more time in nearby Boston).
While a "putting my family first" mantra is generally not a controversial defense for a political officeholder, the rulebook goes out the window when the net effect is the officeholder moves half way across the country.
Even if Cravaack is able to spend as many days in the 8th district as he did during the first half-year of his tenure when he lived in Lindstrom, Minnesota, the symbolism of leaving the state no doubt provides an opening for his eventual 2012 DFL challenger. (The Cravaack family will be buying a new home in North Branch, Minnesota to remain residents of the district).
Cravaack's announcement prompted Smart Politics to consider what heretofore has been a dearth of political ties between the Granite and Gopher States, other than the requisite pit stops its various presidential candidates have made over the last several decades.
For starters, none of Minnesota's 134 U.S. Representatives were born in New Hampshire, even though 81 of them (60.4 percent) were born outside of Minnesota across 20 different states.
A few representatives came close, but fell just outside the geographical lines, with 13 Minnesota U.S. House members born in New Hampshire's three neighboring states:
· Six were born in Maine: Republicans John Averill, Mark Dunnell, William Washburn, Solomon Comstock, Loren Fletcher, and Frank Nye.
· Four were born in Vermont: Republicans Milo White and John Gilfillan and Democrats Edmund Rice and Melvin Baldwin.
· Three were born in Massachusetts: Democrats James Cavanaugh and Winfield Hammond and Republican Frederick Stevens.
Most of these representatives served during the 1800s with Frederick Stevens the most recently elected when he won his ninth and final term in 1912.
Cravaack wasn't born in Minnesota or New Hampshire but rather Charleston, West Virginia – the only Minnesota U.S. Representative from the Mountain State.
On the U.S. Senate side, the Minnesota-New Hampshire ties are equally non-existent with none of Minnesota's 39 senators across the last 150+ years born in the Granite State.
Just 13 of Minnesota's Senators were born in state (33.3 percent) with one born in Maine (GOPer William Washburn, who also served in the House) and one in Vermont (Democrat Henry Rice, one of the state's inaugural senators).
Likewise, none of New Hampshire's 140+ U.S. Representatives or 60+ U.S. Senators were born in Minnesota.
However, the Gopher State does have a few ties to New Hampshire in state politics – with two of its governors born there.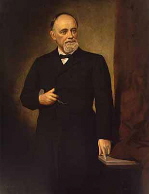 Republican John Pillsbury, the state's 8th governor (1876-1882), was born in Sutton, New Hampshire in 1827.
Pillsbury received his education at the common schools of New Hampshire.
The state's 13th Governor, Republican David Clough (1895-1899), was born in Lyme, New Hampshire in 1846 and also attended common schools in his birth state and later Wisconsin and Minnesota.
Meanwhile, one of New Hampshire's governors, Charles Dale (1945-1949) was a Minnesota native.
Dale was born in Browns Valley, Minnesota in 1893 and also attended the U of M – earning his B.A. and J.D. there in 1915 and 1917 respectively.
Dale is one of just 12 Minnesotans who have gone on to govern other states.
Despite Cravaack's outreach to New Hampshire there is no word yet coming from the camps of fellow Republican U.S. House members Charlie Bass or Frank Guinta regarding their potential move to Minnesota before the 2012 elections.
An exchange program would only be fair, right?
Follow Smart Politics on Twitter.