Meet the 'Other Bachmann'
All about Michele's long forgotten namesake in the U.S. House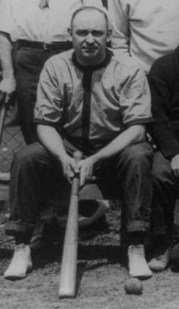 While some might say they broke the mold when they made Michele Bachmann, the conservative congresswoman and 2012 presidential hopeful from Minnesota is not the first Republican named Bachmann to be elected to the U.S. House.
Ladies and gentlemen, meet Carl Bachmann.
Born in Wheeling, West Virginia in 1890, Carl Bachmann was a four-term Republican U.S. Representative from the Mountain State who served its 1st Congressional District during the mid-1920s and early 1930s.
Carl, like Michele, had a background in law, and was elected prosecuting attorney for Ohio County and served in that position for four years through 1924.
Carl Bachmann then ran as a Republican for the U.S. House in 1924 when two-term GOPer Benjamin Rosenbloom decided to run for U.S. Senate (and failed).
Eighty-two years later, in an almost identical fashion, Michele ran for an open House seat when three-term Republican Mark Kennedy decided to leave his 6th CD seat for a U.S. Senate run in the Gopher State (which Kennedy also lost).
In the 1924 general election, Carl Bachmann defeated his Democratic opponent George Oldham by 10.4 points, while Michele won her 2006 race against Patty Wetterling by a similar 8.0 points.
Carl Bachamann won his second term in 1926 by a much closer margin in a rematch against Oldham – seeing his 1924 margin sliced by more than half to 4.5 points.
Meanwhile, Michele also won her second term in 2008 by less than half of her 2006 spread, defeating DFLer Elwin Tinklenberg by 3.0 points.
Carl and Michele then each won their third terms by four times the margin of their sophomore reelection victories: Carl by 21.3 points over Democrat Paul Wellman in 1928 and Michele by 12.7 points over Tarryl Clark in 2010.
But after three terms in the House, neither Bachmann could lay claim as the author of any significant legislation that eventually became law.
But that is where the similarities seem to end between the two Bachmanns.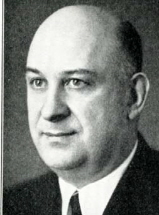 In 1930, Carl was elected to a fourth term when he defeated Democrat Robert Ramsey by 12.2 points.
He then joined the party leadership by becoming the Republican Minority Whip for the 72nd Congress after Indiana's Albert Vestal, GOP whip since 1923, died in April of 1931.
Michele Bachmann, by contrast, has been famously at odds with today's Republican House leadership as her star has risen over the last few years.
Carl Bachmann's tenure as whip in the House is the highest leadership post a West Virginian has held in the chamber in state history.
However, his stint in the caucus leadership would be short, as the Democratic landslide of 1932 found the congressman losing the general election to his 1930 opponent Robert Ramsey by 2.7 points, and then falling short again in 1934 by 7.4 points as the challenger.
Michele, meanwhile, has suspended fundraising for what would be her fourth term in the U.S. House in order to focus on her 2012 presidential quest.
Carl Bachmann also dabbled in presidential politics – except from behind the scenes, as the campaign manager for Idaho Republican U.S. Senator William Borah in 1936.
Borah won a handful of primaries, but ended up a very distant second in convention balloting for the nomination that went to Kansas Governor Alf Landon in a landslide.
Carl Bachmann then returned to West Virginia and served on the Wheeling City Council from 1939 to 1941, lost his bid for West Virginia's GOP U.S. Senate nomination in 1940, and was later elected mayor of his home town in 1947.
The elder Bachmann lived out his days in Wheeling where he died in 1980.
Carl and Michele are the only two Bachmanns to serve in the U.S. House over the institution's 222-year history, although there was one "Bachman" (Reuben Bachman, a Democrat from Pennsylvania who was elected to the 46th Congress).
Follow Smart Politics on Twitter.