Wu Is First Oregon U.S. Representative to Resign Under Scandal
Nearly twice as many Oregon Representatives have died in office (7) than have resigned their seat (4)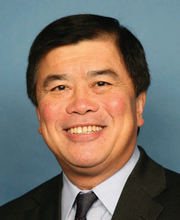 Nearly 16 years after Oregon Republican Bob Packwood resigned from the U.S. Senate over multiple allegations of sexual abuse, Democratic Representative David Wu announced his resignation Tuesday from the state's 1st Congressional District in the wake of allegations of sexual misconduct with an 18 year-old woman last year.
The Wu incident is the fourth case of a resignation stemming from inappropriate sexual conduct to plague the U.S. House in less than a year and a half, and the third in less than six months.
It is, however, the first such scandal to occur outside of New York State during this span with former Democratic U.S. Representatives Eric Massa and Anthony Weiner and Republican Chris Lee falling first.
Wu's departure by resignation is a rare way to end a U.S. House career in the annals of the more than five-dozen men and women who have served the lower chamber from the Beaver State over the last 152 years, and marks the only such resignation to be instigated by a scandal.
A Smart Politics review of Oregon electoral history finds that Wu is just the fourth of the state's 61 U.S. Representatives to resign from the House for any reason.
However, the previous three representatives stepped down from their seat without controversy:
· Eight-term Republican Nicholas Sinnot resigned in May 1928 after being appointed by President Coolidge to be a judge of the United States Court of Claims in Washington, D.C.
· Ten-term Democrat Edith Green resigned on December 31, 1974, just three days before her term expired, as she did not run for reelection for an 11th term to the 94th Congress that November.
· Eight-term Democrat Ron Wyden resigned in February 1996 after winning a special election to the U.S. Senate to fill the vacancy left by Bob Packwood after his departure from the upper chamber.
To put in perspective the rarity of these resignations, nearly twice as many Representatives from Oregon have died in office.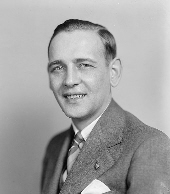 Beaver State U.S. Representatives who passed away while serving in the House are: one-term Republican Joseph Wilson (1873), one-term Democrat George La Dow (1875), three-term Republican Thomas Tongue (1903), two-term Republican Maurice Crumpacker (1927), three-term Republican Robert Butler (1933), seven-term Republican James Mott (1945), and 10-term Republican A. Walter Norblad (1964, pictured).
(Note: La Dow died prior to becoming qualified in Congress. Tongue died after being elected to a fourth term in 1902. Butler died in office before his term expired but after he was defeated in his quest for a fourth term in 1932).
A slight plurality of members of the Oregon U.S. House delegation (25 representatives) ended their tenure in the nation's lower legislative chamber by deciding not to run for reelection to their House seat. (Note: Including one, Representative Binger Herman who did so on two occasions – in 1896 after a six-term stint and in 1906 after another two terms).
On 23 occasions Oregon U.S. Representatives were defeated in their reelection attempts:
· Seven lost their party's nomination: Republicans John McBride (1864), James Henderson (1866), William Ellis (in 1898 and 1910), Willis Hawley (1932), Homer Angell (1954), and Robert Duncan (for his second stretch in the House in 1980).
· Sixteen lost in the general election: Republicans Walter Lafferty (1914), Clifton McArthur (1922), Franklin Korell (1930), William Ekwall (1936), Samuel Coon (1956), Harris Ellsworth (1956), John Dellenback (1974), Denny Smith (1990), and Jim Bunn (1996) and Democrats La Fayette Lane (1876), John Whiteaker (1880), Elton Watkins (1924), Nan Honeyman (1938), Walter Pierce (1942), Charles Porter (1960), and Al Ullman (1980).
One remaining representative, Democrat Andrew Thayer, departed the House after serving five months in 1861 when he lost an election contest by another Democrat, George Shiel.
Wu stated Tuesday that he will resign at the culmination of the debt-ceiling crisis.
Circumstances Under Which Oregon U.S. Representatives Left Office Since Statehood
Reason

#

Did not run for reelection

25

Lost general election

16

Died in office

7

Lost party nomination

7

Resigned

4

Lost election contest

1

Total

60
Note: Includes multiple departures of three Representatives who served interrupted stretches in the House (Republicans William Ellis and Binger Herman and Democrat Robert Duncan). Table compiled by Smart Politics.
Follow Smart Politics on Twitter.