'The Hill' Finds Republicans Beautiful
GOPers dominate Democrats 27 to 16 on the annual '50 Most Beautiful' list after Democrats held a 111-70 advantage over the four previous years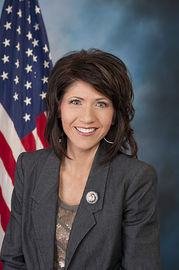 When The Hill released its annual 50 Most Beautiful People list earlier this week, there was one striking difference from the D.C. publication's lists it had published over the last several years.
Republicans apparently just got a lot more beautiful.
The 50 Most Beautiful People list is a water cooler-worthy collection of photos and brief bios of D.C. staffers, lobbyists, Capitol police, members of the House and Senate, and other workers in and around the federal government.
The individuals profiled largely seem to be picked for their outward beauty, although sometimes a dash of moxie or a spoonful of je ne sais quoi goes a long way.
Smart Politics content analyzed the last five years of these annual 50 Most Beautiful lists and found a marked change in 2011's edition compared to the previous four years.
From 2007 through 2010 Democrats crowded out GOPers, with 111 Democrats profiled as the most beautiful (56 percent), compared to just 70 Republicans (35 percent) and 19 independents or non-partisans.
In 2011, however, only 16 Democrats appeared in The Hill's spread (32 percent) compared to 27 Republicans (54 percent) and seven others.
Even more striking, six self-identified Republicans appeared in the prized Top 10 slots compared to just one GOPer making the upper echelons in 2009 and two in 2010.
Of course, this dramatic shift in Washington's beauty index may partly be explained by the fact that a large influx of nearly 100 freshman GOP members of the House and Senate descended upon the Capitol in January of this year along with hundreds of staffers.
In short, there is a lot of new blood on the Republican side of the aisle for The Hill to evaluate, while many Democrats were out of work after the 2010 election.
One of those freshmen was South Dakota U.S. Representative Kristi Noem (pictured at top) – the only person from the Mount Rushmore State to make the list over the last half decade.
Noem is but one of a handful of high-profile politicians that are sprinkled into each year's list.
Joining Noem this year are Republican Senators Marco Rubio (FL) and Lisa Murkowski (AK) along with Democratic U.S. House member Hanson Clarke (MI-13).
Other current and former members of the House and Senate that made the cut over the last five years include:
· Democratic U.S. Senators Sherrod Brown (OH) and Kirsten Gillibrand (NY).
· Republican U.S. Senators Scott Brown (MA), Richard Burr (NC), and John Warner (VA).
· Democratic U.S. Representatives Judy Chu (CA), Brad Ellsworth (IN), Anna Eschoo (CA), Jesse Jackson, Jr. (IL), Betsy Markey (CO), Nancy Pelosi (CA), Heath Schuler (NC), Jackie Speier (CA), Betty Sutton (OH), and Maxine Waters (CA).
· Republican U.S. Representatives Gresham Barrett (SC), Mary Fallin (OK), Vito Fossella (NY), Duncan Hunter, Jr. (CA), Connie Mack (FL), Dave Reichert (WA), Aaron Schock (IL), and Paul Ryan (WI).
Not only does the inclusion of members of Congress add a little bit of gravitas to the proceedings, but it also helps to ensure the list is not wholly ageist on its face, as approximately half of the members of Congress mentioned above were over the age of 50 at the time they made the list.
The average age of the 250 individuals profiled since 2007 is 30 years old with men coming in at nearly two years older on average than women (31.1 versus 29.4 years).
Overall, women have dominated the 50 Most Beautiful lists, with 141 females profiled during the last half decade, compared to 109 men.
Women also occupied more than twice as many of the high profile "Top 10" slots than men, by a tally of 34 to 16.
During this five-year span, 24 percent of the 'Most Beautiful' DCers came from the heavily populated states of California (30), New York (16), and Florida (15) – states that tally precisely 24 percent of the population according to the 2010 U.S. Census.
Another 14 came from Virginia, with 12 from both Illinois and North Carolina, and 11 from Texas.
Egos may have been crushed in six states which were not represented on any of the 50 Most Beautiful lists during the last five years: Delaware, Montana, Nebraska, North Dakota, Oregon, and Rhode Island.
There may be one final factor in play that helps to explain the Republican surge in the beauty index this year.
In the last few years there has been an increased focus in the media on high profile female Republicans and their appearance (e.g. Sarah Palin, Michele Bachmann).
From 2007 through 2010, Democrats held an edge for the Most Beautiful women profiled by The Hill with a 58 to 45 advantage over Republicans.
In 2011, Republican women doubled up on Democratic women on the list by a 14 to 7 margin.
Follow Smart Politics on Twitter.