How Many GOP Presidential Candidates Will Drop Out Before the Iowa Caucuses?
A Top 5 finish at the Iowa Straw Poll is often not enough to sustain a presidential campaign even to the end of the year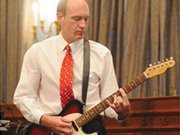 The next four months begins a process of winnowing the large Republican presidential field in which the politically low-hanging fruit will withdraw and become a footnote in presidential electoral history.
Although the Republican field for 2012 is not yet set – with Rick Perry poised to enter the race in the coming days – it is nearly a certainty that one or more candidates will end their candidacy before New Year's Day.
While some presidential campaigns don't even make it to the Ames Straw Poll (e.g. Jim Gilmore in 2007, withdrawing a month prior), landing a Top 5 finish at the high profile event frequently does not give a campaign enough juice to make it to the caucuses five months later.
In fact, over the last two straw polls, four Top 5 finishers ended their Republican presidential bids before the end of the year, as well as six candidates who scored in the Top 6 at Ames.
Back in 2007, three Republican candidates dropped out of the presidential race between the Straw Poll and the New Year.
Former Wisconsin Governor Tommy Thompson vowed to end his bid if he did not place first or second in the Straw Poll. Thompson finished a distant sixth, with a shade over 7 percent of the vote, and promptly ended his candidacy the next day as promised.
Kansas Senator Sam Brownback was next to fall in October 2007, followed by Tom Tancredo that December.
Brownback and Tancredo had actually turned in very strong performances at the Straw Poll – coming in third and fourth place with an impressive 15.3 percent and 13.7 percent respectively.
However, neither candidate was able to leverage those results into any kind of sustained, successful fundraising effort or increase their national poll numbers.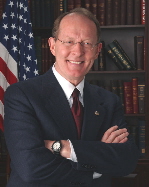 In 1999, the Iowa Straw Poll's first casualty was Tennessee Senator Lamar Alexander. (Ohio U.S. Representative John Kasich and New Hampshire Senator Bob Smith had already ended their GOP nomination bids before Ames).
Alexander, like Thompson eight years later, finished in sixth place at Ames, garnering 6 percent of the vote.
The Senator's post-Straw Poll campaign lasted just one more day than Thompson's, withdrawing from the race two days later.
Former Vice President Dan Quayle, who won less than 4 percent of the Straw Poll vote, was the next to drop out on September 27th, followed by Elizabeth Dole on October 20th.
Dole had received 14.4 percent – good for third place in the Ames Straw Poll – where she is reported to have spent a quarter of a million dollars.
Conservative author and commentator Pat Buchanan also ended his GOP nomination bid in October 1999.
Buchanan was another Top 5 finisher at the 1999 Straw Poll, recording 7.3 percent of the vote that August.
(Buchanan did not end his presidential quest as he later won the Reform Party nomination).
And who are the low hanging fruit heading into Ames in 2011?
Looking strictly at the numbers, the most vulnerable candidates for an early exit are Pennsylvania Senator Rick Santorum, former Minnesota Governor Tim Pawlenty, former Speaker of the House Newt Gingrich, former Utah Governor Jon Huntsman, and Michigan Congressman Thad McCotter, along with former New Mexico Governor Gary Johnson and former Louisiana Governor Buddy Roemer – the latter two are frequently not even mentioned in polls or invited to debates.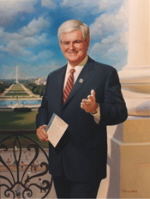 While Gingrich is doing a little better in national and some state polls than most of these long-shots, his campaign fundraising has been underwhelming to date and, due to the fact that he is already well-known to most Republican voters, the former Congressman is viewed to have already reached his ceiling of support.
McCotter – a relatively late entry into the 2012 race and barely registering in most polls – may very well hang on until the early caucuses and primaries, like previous U.S. Representatives running for president with low expectations such as Bob Dornan in 1996 or Duncan Hunter in 2008.
Pawlenty and Huntsman, meanwhile, have been pegged by the press as Romney alternatives, but Republican voters so far seem not interested in straying from Romney as the counterpoint to the Michele Bachmann-Ron Paul-Herman Cain blocs.
Huntsman, however, has significant untapped personal wealth to sustain him further into the campaign as the field narrows.
And while Pawlenty has set the bar on the low side for Straw Poll, recent GOP presidential nomination history has shown that even if the former Minnesota Governor cracks the top tier at Ames, that is no guarantee his campaign will see the turning of the calendar for the new year.
Follow Smart Politics on Twitter.