GOP Aims to Hold All North Dakota Seats on Capitol Hill for 1st Time in Over 50 Years
Republicans last held all of North Dakota's U.S. Senate and House seats in January 1959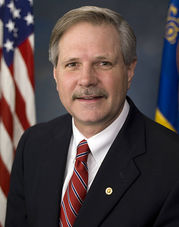 When John Hoeven (pictured) won Byron Dorgan's open U.S. Senate seat and Rick Berg defeated nine-term incumbent U.S. Representative Earl Pomeroy last November, it ended a streak of 24 consecutive years of Democratic Party control of all three North Dakota congressional seats on Capitol Hill.
And now with the upcoming retirement of senior senator Kent Conrad, the Republican Party will try to achieve a feat they haven't accomplished in over half a century.
A Smart Politics review of North Dakota electoral history finds the last time the GOP held all North Dakota U.S. Senate and U.S. House seats was January 1959 at the end of the 85th Congress.
In November 1958, Democrat Quentin Burdick won one of the state's two at-large seats after the retirement of his father, Usher, who had served in the House for 10 interrupted terms in the 1930s, 1940s, and 1950s.
Democrats held at least one seat on Capitol Hill for the next 52 years through the current 112th Congress, even as the Peace Garden State's House delegation was sliced in half to one at-large seat after reapportionment following the 1970 Census.
And while the candidates are not yet settled on either side of the ballot in the state's U.S. Senate race next year, D.C. prognosticators have universally made the GOP heavily favored in a race in which Rick Berg is expected to be the party's nominee.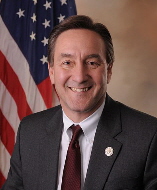 If North Dakota Republicans can pick up retiring Senator Conrad's open seat and hold Berg's open U.S. House seat, they will send Democrats back to what was once a familiar position for the party through a good portion of the state's history.
Since statehood in 1889, Democrats have failed to hold a single North Dakota U.S. Senate or House seat across 61 of these 123 years, or 49.6 percent of the time.
Prior to Quentin Burdick being sworn in to the U.S. House in 1959, Republicans had held every federal legislative seat in North Dakota for all but two months of a 38-year stretch from 1921 to 1958.
(In 1944, Democratic Governor John Moses was elected to the U.S. Senate but died after serving just two months in 1945. Republican Milton Young was appointed to the seat and held it until retiring in January 1981).
In fact, only four Democrats including Moses had ever served in the House or Senate prior to Burdick in 1959 – tallying a paltry eight years collectively over these 70 years – as the state's entire D.C. delegation varied between three and five members: U.S. Senators William Roach (1893-1899), Fountain Thompson (1909-1910), and William Purcell (1910-1911).
Democrats have held one of these D.C. seats for 28 years since statehood (22.8 percent), two seats for 10 years (8.1 percent), and three seats for the 24-year stretch from 1987-2011 (19.5 percent).
The 1987-2011 period was the only time in state history in which North Dakota Republicans have not held at least one seat in D.C.
Number of North Dakota U.S. Senate and U.S. House Seats Held by Party (by number of years), 1889-present
# Seats

Republican

Democrat

Other

0

24

61

119

1

6

28

4

2

19

10

0

3

21

24

0

4

37

0

0

5

16

0

0
Table compiled by Smart Politics.
Follow Smart Politics on Twitter.