Shays to Seek Connecticut US Senate Seat Despite Narrow Historical Pathway
Only two former U.S. Representatives have been popularly elected to the U.S. Senate in Connecticut; neither won their first Senate race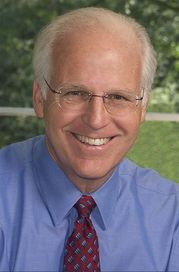 The announcement Monday that former Republican U.S. Representative Chris Shays would enter the 2012 Connecticut U.S. Senate race may appeal to Beltway insiders, who appreciate the media-savvy centrist's old-school Republican political pedigree.
However, the pathway to the Senate may be fraught with challenges for the ex-11-term congressman.
Although Shays might be competitive in a general election against both leading Democratic candidates (Congressman Chris Murphy and former Secretary of State Susan Bysiewicz), Shays strategically labeled himself an "underdog" right out of the gate.
That designation was probably due to the fact that one of his primary challengers next August will likely be 2010 U.S. Senate nominee Linda McMahon, who already has one Republican establishment candidate under her belt in ex-Congressman Rob Simmons (her 2010 GOP challenger).
In short, Shays will try to avoid being the Rob Simmons (or Mike Castle) of 2012.
However, even if he wins the GOP primary to make it onto the general election ballot, for Shays to become Senator he will need to buck a historical trend in the Constitution State that has rarely seen non-sitting House members elected to the upper legislative chamber.
A Smart Politics study of U.S. Senate elections in Connecticut over the past century finds that although seven of the state's 19 popularly-elected U.S. Senators had previously served in the U.S. House, five of these were sitting representatives at the time of their election.
Both ex-representatives to win Senate seats, Democrats Abraham Ribicoff and Thomas Dodd, had already run previous U.S. Senate campaigns. (Ribicoff had also won two gubernatorial contests in between his time in the House and his second (successful) Senate bid).
Here are the numbers to set the political stage in examining Connecticut U.S. Senate elections over the decades:
· Overall, Connecticut has elected 217 men and women to the U.S. House in state history.
· Of these, 24 would later go on to be elected or appointed to the U.S. Senate (44 percent of the state's 55 U.S. Senators).
· Since popular vote U.S. Senate elections were introduced in Connecticut in 1914, 78 different men and women have been elected to the U.S. House.
· Of these 78 Representatives, just six would go on to win a popular vote U.S. Senate election, or eight percent: Democrats Augustine Lonergan, Francis Maloney, Thomas Dodd, Abraham Ribicoff, and Chris Dodd and Republican Lowell Weicker. (Note: GOPer Frank Brandegee served in the House before popular vote Senate elections were introduced).
Four of these Senators were sitting members of the House at the time of their election: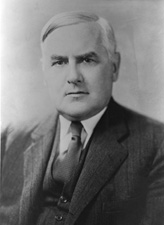 Democrat Augustine Lonergan was serving in his fourth interrupted term when he defeated two-term Republican incumbent Hiram Bingham by 0.7 points in 1932.
Lonegran had previously lost general election U.S. Senate races in 1920 (at the end of his third term in the House) and 1928 (when he was between his third and fourth terms).
Democrat Francis Maloney defeated one-term GOP incumbent Frederic Walcott by 3.3 points in 1934. Maloney was serving just his first term in the U.S. House when he upset Walcott.
Republican Lowell Weicker won a three-candidate race by 8.0 points over Democrat Joseph Duffy in 1970 in a field that included two-term U.S. Senate incumbent Thomas Dodd. Dodd, who was censured three years prior by the Senate, ran as an independent and lost by 17.3 points finishing in third place. Weicker was in his first term in the U.S. House when he won the race.
Democrat Chris Dodd won an open seat race by 13.4 points over former New York Senator James Buckley in 1980 after Democrat Abraham Ribicoff chose not to seek a fourth term. Dodd was in his third term in the House at the time of the election.
A fifth Representative, Republican Frank Brandegee, was serving his third term in the House when he became a Senator in 1905. However, Brandegee would not be popularly elected until his third term in 1914, in the state's first such election.
Two other Connecticut U.S. Senators were ex-members of the House, like Shays, when they won their seats in the upper legislative chamber.
However, they did not win on their first attempt.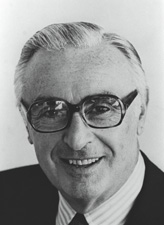 Democrat Abraham Ribicoff was serving his second term in the U.S. House (1949-1952) when he was a candidate in a special election after the death of Democrat Brien McMahon.
Ribicoff lost that race by 2.7 points to Prescott Bush (father of President George H.W. Bush).
Ribicoff would go on to serve two terms as governor of the state before winning his first term in the Senate in the Election of 1962, when he defeated six-term Republican U.S. House member Horace Seely-Brown by 2.5 points.
The Ribicoff vs. Seely-Brown matchup was the last time a former U.S. House member and a sitting U.S. House member squared off in an open seat Senate race in the Constitution State.
Note: If Shays should make it to the general election, his opponent might be a current member of the U.S. House – three-term Democrat Representative Chris Murphy.
Democrat Thomas Dodd was nearing the end of his second term in the U.S. House when he was defeated in 1956 by one-term incumbent Senator Prescott Bush by 11.8 points.
Dodd was out of office in D.C. for two years when he ran again for the Senate in 1958, this time beating incumbent Republican Senator William Purtell by 14.9 points.
Four other ex-congressmen made it to the general election ballot, but fell short in their U.S. Senate bids: Republicans Joseph Talbot (in 1950), John Davis Lodge (1964), Edwin May (1968), and Gary Franks (1998).
Of course, other sitting and former Connecticut U.S. Representatives have run for the Senate, but never made it to the general election ballot, such as sitting two-term Democratic Representative Frank Kowalski in 1962 and former three-term Representative Rob Simmons in 2010.
Shays will officially announce his campaign on October 3 after finishing work on a government commission.
Follow Smart Politics on Twitter.