When Will Wyoming Elect a Democrat to D.C.?
The Equality State has not been represented by a Democrat on Capitol Hill for 11,925 days and counting (32+ years)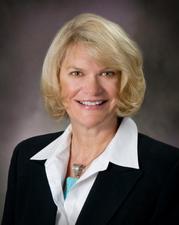 The convening of the 112th Congress this year may have ended one notable streak, but it marked the start of four others and continued three more.
Seven states are currently represented in the U.S. Senate and U.S. House by just one political party – with D.C. delegations among these states ranging from the minimum of three seats to a high of seven.
The longest of these streaks is held by the State of Wyoming, and it has lasted more than a generation with little sign it will end with the 2012 election cycle.
Wyoming has tallied more than 32.5 years since the last time a Democrat represented its state on Capitol Hill.
And with North Dakota's 24-year streak of uniform Democratic control of its three-seat D.C. delegation coming to an end last November, the next longest stretch is held by the Democratic Party of Rhode Island at a mere 4+ years.
The Ocean State has been represented by Democrats for its four seats in Washington since January 2007.
The only other state represented by a single party for more than the current election cycle comes with asterisk – Connecticut.
Democratic control of the Constitution State's five-member U.S. House delegation and two Senators (with Independent-Democrat Joe Lieberman caucusing with the Democrats) has been intact since January 2009.
The 112th Congress also brought uniform Democratic control over Delaware's three seats in the two chambers as well as Hawaii's four seats, plus a Republican hold on Idaho's four seats and Kansas' six seats.
But the Republican run in Wyoming outshines them all, and does not seem to be losing any steam in a state that has not voted for a Democratic presidential nominee since Lyndon Johnson in 1964.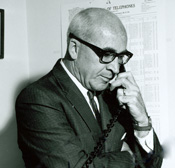 In Wyoming, the last Democrat sent to the halls of Congress was at-large U.S. Representative Teno Roncalio.
Roncalio resigned on December 30, 1978 a few days before the end of his fifth and final term in the House, to begin the Democratic drought that has now lasted 11,925 days and counting.
Future Vice President Dick Cheney took office four days later that January after winning the race for Roncalio's open seat.
On the Senate side the drought is even longer, with a Democrat last representing Wyoming on January 3, 1977 on Gale McGee's last day in office.
McGee was defeated by Republican Malcolm Wallop in the Election of 1976.
Wyoming voters have, of course, elected various Democrats to non-federal statewide offices over this 32+ year period since Roncalio's departure from Capitol Hill.
Since 1979, Wyomingites elected Democratic governors five times with Ed Herschler (1982), Michael Sullivan (1986, 1990), and Dave Freudenthal (2002, 2006).
However, Wyoming voters are acutely aware that electing a conservative Democrat to run their state government has different consequences from sending a conservative Democrat to D.C.
The latter has the by-product of strengthening the size and power of a much more liberal Democratic caucus on the Hill.
That said, Republicans have had a few close calls in Wyoming along the way.
The closest U.S. Senate race during this three-decade plus stretch came in 1988, when GOPer Michael Wallop notched a 0.7-point victory over John Vinich to win his third and final term in the nation's upper legislative chamber.
No other U.S. Senate contest in Wyoming has been decided by less than 10 points, with the next closest race being Mike Enzi's 11.9-point victory over Kathy Karpan in 1996 when the state's current senior senator won the first of his three terms to date.
The narrowest margin by which Wyoming sent a Republican to the House of Representatives since 1979 occurred during the Democratic wave of 2006 when six-term GOP incumbent Barbara Cubin defeated Democrat Gary Trauner by just 1,012 votes, or 0.5 points.
On only two other occasions across these 17 election cycles have Democrats lost by less than double-digits in U.S. House contests.
The first came in the special election of 1989 to replace Dick Cheney, when GOPer Craig Thomas defeated John Vinich by 9.6 points, and the second in 2008 when Cynthia Lummis (pictured at top) won her first term by 9.8 points over Trauner in his second attempt to win the at-large seat.
One-term Senator John Barasso and two-term Representative Lummis are up for reelection in 2012 and are projected to continue Wyoming's remarkable streak for another cycle.
Through Q2 2011 no Democrat has filed to run in the state's 2012 US Senate or US House contests.
Follow Smart Politics on Twitter.