Check Mate: Does Rick Perry Play Chess?
None of the last five Republican presidents were chess players, whereas eight of the last nine Democratic presidents played the game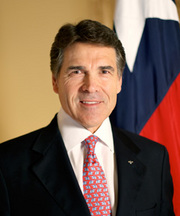 From the folks-will-make-of-this-what-they-will files, a recent article published at ChessBase compiled a table listing which presidents in U.S. history played chess, as determined by reports in various news articles and presidential biographies.
A perusal of the list finds one eyebrow-raising trend over the past 125+ years.
Since the Chester Arthur administration in the early 1880s, 89 percent of Democratic presidents have been chess players (8 of 9), compared to just 29 percent of Republicans (4 of 14).
The only Democratic president dating back to Grover Cleveland who did not play chess was the nation's 36th President, Lyndon B. Johnson.
Every other Democratic president during this span is reported to be a chess player – from a casual dabbler in the game, such as Franklin Roosevelt and John Kennedy, to more serious players such as Bill Clinton and Jimmy Carter.
Clinton was a member of the chess team while an undergrad at Georgetown University in the late 1960s.
As a whole, Republican presidents over the last century have been less taken by the sport.
In fact, none of the last five Republican presidents were chess players: Richard Nixon, Gerald Ford, Ronald Reagan, George H.W. Bush, and George W. Bush. (Note: Though Nixon did famously deliver an emotional "Checkers speech" – referencing his family dog – while under scrutiny for improprieties in handling his campaign funds as a Vice-Presidential nominee in 1952).
That was not the case, however, among the early Republican presidents of the 19th Century.
The first four such GOPers – Abraham Lincoln, Ulysses S. Grant, Rutherford B. Hayes, and James Garfield – all partook in the centuries-old game a great deal.
The four Twentieth Century Republican presidents who did enjoy the occasional game of chess were Teddy Roosevelt, William Howard Taft, Calvin Coolidge, and Dwight Eisenhower.
And will Barack Obama, who has played the game for years, square off against a fellow chess player in the Election of 2012?
The answer to that question might be discovered in an upcoming debate – perhaps in one of the light-hearted lightning rounds (or 'this or that' sidebars) – in which an attempt to humanize the debate participants often results in awkwardness and a critical drubbing of the moderator.
So, "Chess or checkers, Governor Perry?"
Follow Smart Politics on Twitter.