Thursday Addresses before Joint Session of Congress a Rarity
Since Ronald Reagan, 85 percent of presidential addresses before Congress have been held on Tuesdays or Wednesdays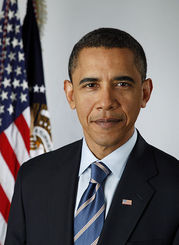 Putting aside, for the moment, any political motivations behind both Barack Obama's request to address a Joint Session of Congress on the evening of next Wednesday's GOP presidential debate as well as House Speaker John Boehner's refusal to grant it, history is on the side of the president in one respect: Thursdays have historically been unusual days to assemble a joint session for the president.
In fact, it's happened only four times out of nearly 40 such addresses since Ronald Reagan took office.
A Smart Politics review of presidential addresses finds that Tuesdays and Wednesdays are by far the most common days for a president to deliver an address to a Joint Session of Congress – accounting for 85 percent of such addresses since 1981, or 33 of 39.
In addition to the four addresses on Thursdays there have been two on Mondays with none on Fridays, Saturdays, or Sundays.
Obama, who will discuss his jobs and economic growth plan in the address, had originally asked for a Wednesday evening slot in his request to Boehner.
There have been 11 Wednesday addresses to Congress over the last 30 years, of which five were formal State of the Union speeches.
Obama's health care reform address on September 9, 2009 was on a Wednesday evening, as well as his 2010 State of the Union address.
Tuesdays account for 22 of the 39 presidential addresses before Congress across the last five presidents, including 18 of the formal State of the Union addresses during this span.
Congress will not begin their session work until Wednesday, so the Tuesday slot on September 6th was not a real option for the president.
That left Obama with Wednesday and Thursday of next week, but Thursdays have not been the preferred choice for presidents for delivering Joint Session addresses.
In fact, the previous 11 addresses by a president before Congress have been held on Mondays, Tuesdays, or Wednesdays.
The last time a president received a Thursday night slot for this high profile television address was almost 10 years ago, when on September 20, 2001 George W. Bush addressed a Joint Session on the United States response to the terrorist attacks of September 11th.
The only other Thursday addresses before a Joint Session of Congress over the last 30 years were:
· Bill Clinton's State of the Union address on January 27, 2000.
· George H.W. Bush's 'unofficial' State of the Union address on his administration's goals on February 9, 1989.
· Ronald Reagan's address following the U.S.-Soviet summit meeting in Geneva on November 21, 1985.
Although Obama was met with criticism in some circles last month for waiting weeks to unveil his jobs plan – vacationing in Martha's Vineyard all the while – it should be noted that, largely due to congressional recesses, no presidential addresses have been delivered before a Joint Session of Congress during the month of August during this 30-year span.
The last August presidential address before Congress was Gerald Ford's speech a week into his term on August 12, 1974 after the resignation of Richard Nixon.
President Obama will speak at 7 pm EST on September 8th.
Follow Smart Politics on Twitter.