New York US House Special Elections Average 30-Point Swing Over the Last Half-Century
The vacating incumbent's party has shed an average of 30 points from the previous general election's MoV in New York special election races since 1962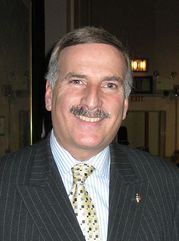 With one week until the special election in New York's 9th Congressional District, some commentators are undoubtedly poised to interpret the expected competitiveness in the Democratic district as a sign of a burgeoning national trend or a rejection of Barack Obama's political agenda, just as some media hosts and commentators inflated the significance suggesting the opposite trend after the Democratic pick-up in the state's 26th CD earlier this year.
The election features Democratic Assemblyman David Werpin (pictured) and 2010 Republican nominee Bob Turner.
But while Democrats have held the Empire State's 9th CD through its various redistricting configurations since 1923, the district actually has a slightly smaller Democratic tilt (+5 points, according to its Partisan Voting Index score), than New York's 26th CD is tilted in favor of the GOP (+6 points).
But there is more to the story in next Tuesday's race other than a Democratic White House presiding over a sluggish economy and Anthony Weiner's disgraced exit from the seat to explain why New York's 9th CD race will be close despite 45 consecutive general election victories (plus one 1931 special election) in the Democratic column.
A Smart Politics review of the 18 U.S. House special elections held in New York State over the last 50 years finds that the vacated incumbent's party has averaged a 30.3-point average drop in margin of victory during this span.
These special elections have been characterized by frequent turnover in partisan control of the district, a much higher percentage of closely-decided races, as well as a surge in support for third parties.
However, the competitiveness in these U.S. House contests has less to do with shifts in the national political barometer, and more to do with the simple fact that these are open seat races, which are usually more competitive than contests with incumbents on the ballot.
Partisan Shifts Common
This 50-year period of special elections has included five changes in partisan control of New York U.S. House seats:
· In March 1976, when Democrat James Hastings won the 39th CD seat vacated by Republican Stan Lundine.
· In February 1978, when Republican Bill Green won the 18th CD seat vacated by Democrat Ed Koch.
· In November 2009, when Democrat Bill Owens won the 23rd CD seat vacated by Republican John McHugh.
· In November 2010, when Republican Tom Reed won the 29th CD seat vacated by Eric Massa. (Reed also won the general election race for the 112th Congress that day).
· In May 2011, when Democrat Kathy Hochul won the 26th CD seat vacated by Republican Chris Lee.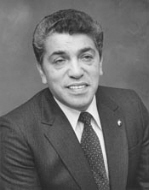 The above tally does not include New York's special election contest for its 21st CD in February 1978.
In that race, four-term Democrat Herman Badillo resigned to become Deputy Mayor of New York City.
In the subsequent special election, Robert Garcia, a registered Democrat and Assemblyman, ran on the Republican-Liberal ticket to defeat Democrat (and fellow Assemblyman) Louis Nine by 30.8 points.
When Garcia took office one week later, he returned to his Democratic party affiliation.
Highly Competitive Races
Seven of these 18 contests have been decided by 5 points or less, including three of the last four: NY-06 (February 1962), NY-17 (February 1966), NY-18 (February 1978), NY-06 (June 1986), NY-20 (March 2009), NY-23 (November 2009), and NY-26 (May 2011).
By contrast, only one such district had been decided by less than 23 points during the previous general election (Eric Massa's 1.9-point victory over GOPer Randy Kuhl in the 29th CD in 2008).
Overall, these 18 special elections were decided by an average margin of victory of 25.4 points, compared to 47.3 points during the previous general election cycle.
When factoring in shifts in partisan control of the seat, the vacated incumbent's party has lost an average of 30.3 points from the previous general election cycle.
In only three of the 18 elections has the vacated incumbent's party gained ground in the special election:
· In April 1967, embattled U.S. Representative Adam Clayton Powell, Jr. won a special election to his own 18th CD seat. (The 90th Congress would not seat Powell after the 1966 general election). Powell's constituents rallied to give him a 17.3-point larger victory in the special election than in the previous November.
· In March 1990, again in the state's 18th CD, Democrat Jose Serrano won the special election by 1.1 more points than his predecessor Robert Garcia won the district in 1988.
· In November 1992, Democrat Jerrold Nadler won an uncontested 17th CD race to serve out the remaining two months of deceased Democrat Ted Weiss' term. Nadler won his race by 100 points, compared to Weiss' 65 points two years prior.
Third Party Surge
Third party candidates may not play as significant a role on Tuesday as they have in recent New York special elections, although one will be on the ballot – Socialist Workers candidate Chris Hoeppner.
The Socialist Workers party has never previously fielded a candidate in a 9th District race.
However, over the last 18 special elections across the state, votes for third party and independent candidates have increased from just an average of 2.9 percent collectively during the previous general election cycle to 14.4 percent of the vote in special elections.
The collective third party tally has been larger than the margin of victory in seven of these 18 contests.
New York is now famously becoming the center for high-profile special election races in recent years.
In fact, after 41 consecutive special elections held in districts outside the Empire State from March 1998 through November 2008, New York has hosted five of the nation's subsequent 15 such elections over the last 2+ years, including three of the last six through Tuesday's races in New York and Nevada's 2nd CD.
The last Republican to hold the 9th CD seat was Andrew Petersen, who upset one-term incumbent David O'Connell during the GOP wave of 1920, during which Republicans netted over 60 seats nationwide.
O'Connell defeated Petersen in a 1922 rematch to take back the seat for the Democrats in a district they have held ever since.
Weiner won the 9th CD by 21.7 points en route to his 7th term last November.
Follow Smart Politics on Twitter.