Big GOP Gain in NY-09 Mirrors 50-Year Average in New York US House Special Elections
Turner's 29-point net bump from the 2010 general is just 1-point shy of the 30-point average gain against the vacating party since 1962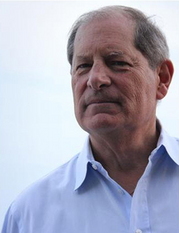 While Democrats are licking their wounds from David Weprin's loss to Republican Bob Turner in New York's 9th Congressional District special election on Tuesday, it should come as little surprise that the GOP made such large strides in the district compared to last November.
Last week, Smart Politics profiled special elections in the Empire State over the past 50 years and noted that not only had 5 of the last 18 such contests seen a flip in partisan control (now 6 of 19 with Turner's victory), but the challenging party had consistently gained on the vacating party by substantial margins.
As it turns out, the five-decade historical trend was a dead on predictor in Tuesday's race.
The previous 18 U.S. House special elections held in New York State over the last 50 years found the vacating incumbent's party average a 30-point average drop in margin of victory during this span.
In New York's 9th CD contest Tuesday, Republicans came storming back to the tune of a 29-point turnaround from the 2010 general election.
With more than 92 percent of precincts reporting, the GOP erased Anthony Weiner's 21.7-point victory over Bob Turner in 2010 with a margin of victory in the special election that currently sits at 6.9 percent – or a 28.6-point overall bump from 10 months prior.
Such large turnarounds are quite common in special elections, with the challenging party notching a 28+ point net gain in now 12 of the last 19 such races since 1962 including four of the last six since 1998.
Tuesday's race marked the eighth out of the last 19 races decided by a 7-point margin or less, including four of the last five special elections.
Follow Smart Politics on Twitter.