Minnesota Twins on Pace for Biggest Season-to-Season Plunge in Team History
If the Twins lose just two more games in 2011 they will notch their largest ever year-to-year decline in winning percentage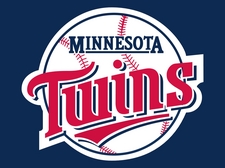 While the worst season in club history is nearly out of reach for the 2011 Minnesota Twins (they would have to lose each of their remaining 14 games for that feat), the ball club is well on pace for a different kind of dubious record this year.
Heading into a three-game weekend series at Target Field with the Cleveland Indians, Minnesota currently has the fifth worst winning percentage in team history at .399 (59-89).
The only Twins teams to lose at a greater frequency were the ball clubs from:
· 1982 – at .370 (60-102)
· 1981 – at .376 (41-68, in a strike-shortened season)
· 1995 – at .389 (56-88, in a season shortened due to the 1994 strike)
· 1999 – at .394 (63-97)
But while 100+ losses is not likely for the injury-plagued 2011 ball club, the Twins are on pace to shatter the team record for the largest season-to-season decline in winning percentage.
At .399, Minnesota is currently on pace to fall -.181 percentage points behind their 2010 mark of .580 when the team compiled a 94-68 record.
The previous worst season-to-season plunge in team history came in 1971, when Minnesota followed up a 98-64 campaign (.605) in 1970 with a 74-86 record (.463), or a drop of -.142 percentage points.
The Twins have notched yearly declines of at least -.100 percentage points on just three other occasions:
· Falling from .556 (90-72) in 1992 to .438 (71-91) in 1993, or a drop of -.118 points.
· Falling from .593 (96-66) in 2006 to .488 (79-83) in 2007, or a drop of -.105 points.
· Falling from .478 (77-84) in 1980 to .376 (41-68) in 1981, or a drop of -.102 points.
In order to avoid the team's worst stand-alone season-to-season nosedive, Minnesota would have to win 12 of their last 14 games just to tie their 1970 to 1971 plummet of -.142 percentage points.
In addition to the upcoming three game series versus the Indians at home, the Twins also play the Tribe four games in Cleveland, host the Seattle Mariners and Kansas City Royals for three game each, and play one game in New York to play the Yankees on Monday.
Barring an 11-3 finish or better, the Twins' first season under the administration of Mark Dayton will be the worst ever compiled with a DFL governor in St. Paul.
The previous worst mark with a DFLer running the state was under Rudy Perpich in 1983 when the Twins recorded a 70-92 mark (.432) en route to a sixth place finish in the AL West that year.
Follow Smart Politics on Twitter.