Will the GOP Give Linda McMahon a Second Chance in 2012?
Four losing major party U.S. Senate nominees in Connecticut history have later secured a second nomination, although none in 50 years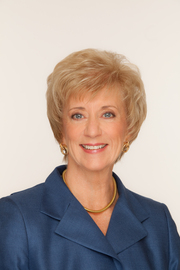 Linda McMahon's announcement on Tuesday morning that she will run for Connecticut's open U.S. Senate seat in 2012 sets in motion a quest to find a pathway to nation's upper legislative chamber that has not been successfully traversed in half a century in her state.
McMahon is attempting to win retiring Joe Lieberman's open seat in 2012 two years after losing the state's 2010 Senate race by 11.9 points to Richard Blumenthal during a Republican wave.
So can McMahon secure her party's nomination in back-to-back elections after a failed bid in 2010?
It has happened before in Connecticut – although not in several decades.
A Smart Politics study of the 37 general and special popular vote U.S. Senate elections held in Connecticut over the last 100 years finds a losing major party nominee has gone on to secure his party's nomination in a subsequent Senate election four times, including three in back-to-back cycles.
Three of these candidates were victorious the second time they appeared on the general election ballot (Democrats Thomas Dodd and Abraham Ribicoff and Republican Prescott Bush) and a fourth won on his third go-around (Democrat Augustine Lonergan).
However, such a second chance hasn't occurred for a U.S. Senate hopeful in Connecticut politics in 50 years.
The first losing major party nominee to win his party's U.S. Senate nomination a second time around during the popular vote era was Democrat Augustine Lonergan.
Lonergan was a three-term U.S. Representative when he lost the 1920 general election to three-term Republican incumbent Frank Brandegee by 23.3 points.
Lonergan received the Democratic nod for a second time in 1928 – only to lose again in an open seat contest against Republican Frederic Walcott by 8.3 points.
Lonergan returned to the U.S. House for one term after a 1930 election victory, and then won the Democratic Party Senate nomination for a third time in 1932. This time, Lonergan defeated two-term GOP incumbent Hiram Bingham by 0.7 points during that cycle's Democratic landslide.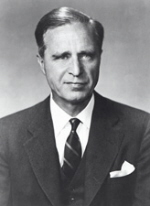 Two decades later, Republican Prescott Bush was also a recipient of a second chance – this time in back-to-back elections.
In 1950, Bush lost a special election race against Democrat William Benton, who had been appointed the year prior after the resignation of GOPer Raymond Baldwin to become associate justice of the Connecticut Supreme Court of Errors.
Benton defeated Bush by just 1,102 votes, or 0.1 points.
In 1952, Bush was the Republican nominee in another special election set in motion by the death of Democrat Brien McMahon.
In that contest, Bush defeated two-term Democratic U.S. Representative Abraham Ribicoff by 2.7 points to win his Senate seat.
Four years later, in 1956, Bush was up for a full-term and defeated Democratic nominee Thomas Dodd by 11.8 points.
But Dodd secured the Democratic nomination two years later in 1958 and this time was victorious when he upended GOP incumbent William Purtell by 14.9 points.
After losing his 1952 Senate bid against Bush, Ribicoff would go on to become Governor of the Constitution State for six years and then Secretary of the Department of Health, Education, and Welfare in the Kennedy administration.
In 1962, Ribicoff once again was the Democratic nominee for Senate, this time winning Bush's open seat by 2.5 points over Republican Horace Seely-Brown.
But McMahon will not have a clear path to the GOP nomination in 2012 in her attempt to add her name to this list of second chance success stories.
Attorney Brian Hill and Vernon Mayor Jason McCoy are already in the race and former 11-term U.S. Representative Chris Shays announced in August he will also join the field.
Follow Smart Politics on Twitter.