Mitt Romney's Gold Star for Electability
It has been 115 years since a presidential candidate was nominated from a state without a single U.S. Representative from his own party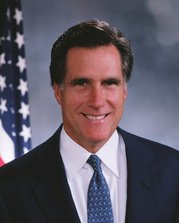 Although Mitt Romney has tallied up the largest number of congressional endorsements among the 2012 GOP presidential hopefuls to date and recently recruited Missouri Senator Roy Blunt to shore up even more support on Capitol Hill, there is one segment from which he is unlikely to receive any support if he becomes the Republican nominee – his home state U.S. House delegation.
Massachusetts' 10 congressional districts have been represented exclusively by Democrats since the 105th Congress in 1997.
And just how unusual would it be for a major party to nominate a presidential candidate from a state in which not a single U.S. Representative is a member of their own party?
It hasn't happened in 115 years across the nearly 60 presidential nominees during this span.
A Smart Politics study of presidential electoral history finds that Mitt Romney, if nominated, would be the first major party nominee from a state whose U.S. House delegation is comprised solely of representatives from a party other than his own since Democrats nominated Nebraskan William Jennings Bryan in 1896.
In fact, only one other nominee during this period came from a state with less than 25 percent of his party represented in that state's U.S. House delegation (William Taft of Ohio in 1912 in which the GOP held just 5 of 21 seats, or 23.8 percent).
In 1896, Nebraska was represented by five Republicans and one Populist in the U.S. House when Bryan made the first of his three appearances on the general election ballot for the White House.
And now the former Governor of Massachusetts has a decent chance to match Bryan's feat, although undoubtedly hoping for a different outcome at the ballot box.
And what is the significance of this slice of electoral trivia?
Many Republicans across the nation are weighing the importance of 'electability' in deciding whether to nominate a candidate who may better reflect their core principles (or express those principles using the right rhetoric) versus a candidate who may have a better chance at defeating Barack Obama in purple or light blue battleground states.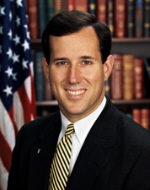 In fact, fellow 2012 contender Rick Santorum has reiterated this very electability argument during the debates as a reason why the public should back his candidacy based on his electoral success in the light blue state of Pennsylvania.
During the CNN/Tea Party debate in Florida, Santorum highlighted his electability background in his opening remarks, perhaps with a veiled dig at Romney:
"I'm a former two-term senator from a state that has over a million more registered Democrats than Republicans, and I won two elections there without having to change my policies or my party to win."
Even though it was nearly nine years ago when Romney was elected governor of the Bay State, it should be noted he did so while Democrats not only swept the 10 House races that cycle, but did so by an average of 73.1 points, including six races in which the GOP did not even field a candidate.
(It also help Romney's electability argument that he is consistently polling stronger against Obama nationally than any of his GOP colleagues).
Of course, one might suspect the reason the electoral phenomenon outlined above has not occurred in more than a century is due to the fact that a large number of presidential nominees have hailed from the most heavily populated states in the country which are bound to have at least a few districts represented by members of their own party. (In fact, 34 nominees have come from New York, Ohio, Texas, Illinois, or Pennsylvania since 1896).
However, there have been several elections during this 100+ year span in which the presidential nominee shared the same party affiliation as the entire House delegation of his home state.
· In 1928, Republicans held all 11 U.S. House seats in Herbert Hoover's home state of Iowa.
· In 1972, Democrats held both House seats in George McGovern's home state of South Dakota.
· In 1976, Democrats held all 10 seats in Jimmy Carter's home state of Georgia.
· In 1996, Republicans held all four seats in Bob Dole's home state of Kansas.
· In 2004, Democrats held all 10 seats in John Kerry's home state of Massachusetts.
Overall, 56.2 percent of a presidential nominee's home state U.S. Representatives have been from his own party during this 115-year span.
And then there is this footnote: the presidential candidate whose home state has a larger percentage of U.S. House from his own party has won 19 of 29 contests since 1896, although just two of the last six (Clinton in 1992; Obama in 2008).
Follow Smart Politics on Twitter.