The Presidential Name Game: Flip-Flopping from an Early Age?
Seven US presidents and four 2012 GOP candidates are known by names other than their birth name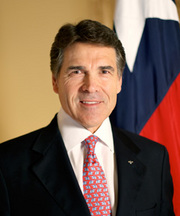 In one of their more memorable exchanges during last Thursday's Republican presidential debate in Florida, Mitt Romney suggested Rick Perry was not being forthright about his true views about the constitutionality of Social Security as laid out in his recent book, and quipped the Texas governor "Better find that Rick Perry and get him to stop saying that."
Meanwhile, Perry charged that Romney had taken a line out of the paperback edition of his book that Romneycare was "exactly what the American people needed."
As accusations of flip-flopping on policy continue to play out during the campaign, it is interesting that the two candidates at the center of the charges are those who, it could be said, have flip-flopped on their actual names.
Romney was born Willard Milton "Mitt" Romney and Perry was born James Richard Perry.
Romney was named Willard after hotel magnate J. Willard Marriott who was a friend of Mitt's father, Michigan Governor George Romney.
Meanwhile, Perry has been known as Rick (or Ricky) since childhood.
On February 1st of this year, before officially entering the race, Romney poked fun at his name during a Top 10 List appearance on the Late Show with David Letterman – although he didn't admit then to being named Willard, he instead jested, "Mitt is short for Mitt-thew."
A few days before the second Florida debate, MSNBC's Lawrence O'Donnell playfully chastised Romney and Perry for abandoning their birth names, and tried to make the case that Romney would not be less electable if he went by "Willard." His reasoning:
"But what Romney doesn't seem to understand is that American voters are very open minded when it comes to first names. They've sent more than enough Georges and Johns to the White House. But they've also elected a Zachary, a Millard, a Ulysses, a Rutherford, a Chester, two Franklins, a Dwight, a Lyndon, not to mention a Barack."
What O'Donnell failed to point out was that:
a) Ulysses was not Grant's first name. It was Hiram.
b) Dwight was not Eisenhower's first name. It was David.
c) And Millard Fillmore and Chester Arthur were never elected to the presidency. They were elected vice-president and came to the White House via the deaths of Zachary Taylor and James Garfield respectively.
O'Donnell added:
"Unusual first names have never hurt anyone running for president. In fact, the three presidents who didn't use their first names, went with middle names that were more unusual than their first names."
O'Donnell is correct in saying that past presidents were known by names other than their actual birth name, including some, like Romney who took their middle name.
However, the actual tally is seven presidents who did not go by their birth name, of which five of these were known by their middle name.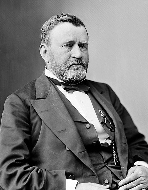 The first is the nation's 18th president, Ulysses S. Grant, who was born Hiram Ulysses Grant.
The cause of Grant's name change is famously known as the result of the actions of Pennsylvania U.S. Representative Thomas Hamer, who erroneously nominated the future president to West Point as "Ulysses" instead of "Hiram."
As such, Hiram became Ulysses in 1839 when Grant was 17 years old.
The country's 22nd and 24th president, Grover Cleveland, was born Stephen Grover Cleveland, but was known as "Grover" beginning in his childhood.
America's 28th president, Woodrow Wilson, was born Thomas Woodrow Wilson, but began calling himself "Woodrow" in adulthood.
The nation's 30th president, Calvin Coolidge, was born John Calvin Coolidge, named after his father, John, but was called Calvin early in childhood.
The country's 34th president, Dwight Eisenhower, was born David Dwight Eisenhower, named after his father, David.
It is also well known that Gerald Ford and Bill Clinton were both born with different names.
Gerald Ford was born Leslie Lynch King and was only a few weeks old when his mother left his deadbeat father. The young King's mother married businessman Gerald Ford, Sr. a few years later at which point the future president was renamed "Gerald Ford."
Clinton was born William Jefferson Blythe, a few months after his father died in an auto accident. Blythe's mother remarried a few years later and the young boy eventually took the surname of his stepfather (Roger Clinton, Sr.) when he was a teenager.
Of course, other presidents were known by nicknames stemming from their Christian names, such as Theodore "Teddy" Roosevelt, John "Jack" Kennedy, and James "Jimmy" Carter.
But Romney and Perry aren't the only 2012 presidential hopefuls currently known by names other than those given to them at birth.
Former Louisiana Governor Buddy Roemer was born Charles Elson Roemer and former House Speaker Newt Gingrich was born Newton Leroy McPherson.
Newt became a Gingrich as a boy when he was adopted by his stepfather, Robert Gingrich.
Follow Smart Politics on Twitter.