Chris Christie and New Jersey's 95-Year Presidential Nominee Drought
Only two states with larger populations than New Jersey have had longer droughts in producing a major party presidential nominee (Florida and North Carolina)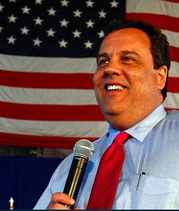 Chris Christie's latest round of denials that he will be a candidate for the presidency in 2012 has failed to stave off both growing support in the GOP electorate and party establishment as well as the media's insatiable appetite for news about the New Jersey governor's political future.
Christie has said that running for president is not (yet) in his heart.
But could the sharp-witted Republican's mind also be telling him to stay out?
New Jersey does not have impressive track record in generating major party presidential nominees over the last 90+ years.
In fact, the Garden State has never produced a presidential nominee from the Republican Party.
A Smart Politics review of presidential electoral history finds that New Jersey landed four of its first nine major party presidential hopefuls on the general election ballot from statehood until 1916, but has struck out with its last eight candidacies ever since.
New Jersey's first presidential candidate was one of the nation's most famous Army generals – Whig Winfield Scott in 1840.
At the Whig nominating convention in 1839, Scott placed third behind eventual nominee William Henry Harrison and frequent candidate Henry Clay, notching 57 delegates in the first round of balloting and peaking at 68 delegates in the third and fourth rounds.
Scott attempted a presidential bid again in 1848 and lost this time to Zachary Taylor – peaking in second place on the fourth ballot with 63 delegates.
In 1852, Scott was at long last successful in notching the Whig nomination, but carried only four states in the general election in a rout by Democrat Franklin Pierce, losing the Electoral College by a 254 to 42 vote margin.
In the Election of 1860, former New Jersey Republican U.S. Senator William Dayton received the support of 14 delegates in the first of three rounds of balloting in a contest eventually won by Abraham Lincoln.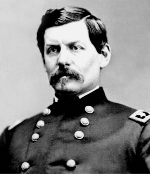 Four years later, another military figure from New Jersey, major general George McClellan, received the Democratic nomination.
However, McClellan only carried three states against Lincoln in a 212 to 21 Electoral College vote drubbing.
Only Delaware, Kentucky, and the general's home state of New Jersey voted for him.
McClellan would later become the state's 24th governor.
In 1868 and 1876, the name of former New Jersey Governor Joel Parker was placed into nomination at the Democratic conventions. Parker received the support of 13 delegates in 1868 (tied for 7th place) and 18 delegates in 1876 (also 7th place).
In 1888, New Jersey U.S. Representative William Phelps received the support of 25 delegates at the Republican convention in the first round of balloting – good for a tie for 9th place.
It was not until the Election of 1912 that a New Jersey candidate won a presidential election, when Democrat Woodrow Wilson defeated incumbent William Howard Taft and Progressive Teddy Roosevelt.
Wilson did not seal his nomination until the 46th ballot that year, and trailed Missouri U.S. Representative and Speaker of the House Champ Clark through the first 29 rounds.
Wilson won his party's nomination uncontested in 1916, en route to a narrow 23 Electoral College vote general election victory over Republican Charles Evans Hughes that November.
Since Wilson's 1916 win, New Jersey has failed to secure a major party presidential nod – although many of its political leaders have tried – even if only through 'favorite son' candidacies.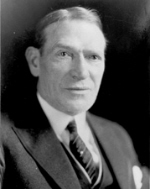 In 1920, newly elected Democratic Governor Edward Edwards peaked at 4th place with 42 delegates on the first ballot in that cycle's convention.
Support for Edwards dropped to 34 delegates in the 2nd round and then to just two delegates by the seventh round before losing all his delegates thereafter.
In 1924, Edwards' successor, Democratic Governor George Silzer, recorded 38 delegates in the first round of balloting and retained at least 28 delegates through the 9th round before shedding all backers by Round 10.
In 1948, Republican Governor Alfred Driscoll peaked at 35 delegates in the first round of that year's convention – good for seventh place.
In 1960, Democratic Governor Robert Meynor received the the support of 43 delegates (all but two from his home state) in the first and only round of balloting won by John Kennedy. Meynor had the fifth largest number of delegates at the convention.
In 1968, Republican Senator Clifford Case received the support of 22 of the Garden State's 40 delegates in the first round of balloting, placing him in 6th. Richard Nixon recorded the other 18 votes en route to winning his party's nomination.
In 1996 and 2000, New Jersey publisher Steve Forbes ran for the Republican nomination, but failed on both occasions.
In his first attempt, Forbes won the Delaware and Arizona primaries, but did not carry any state in his 2000 bid.
Also in 2000, former New Jersey U.S. Senator Bill Bradley was trounced in the Democratic primaries by Vice President Al Gore.
Bradley did not win a primary or caucus, including his home state, and tallied approximately 10 percent of the delegates awarded nationwide.
To put New Jersey's faint footprint on the presidential election scene over the last century in perspective, only two other states with a larger population than New Jersey's 8.8 million have endured a longer drought: North Carolina and Florida.
The Tar Heel and Sunshine States have never produced a major party presidential nominee across their 222-year and 166-year histories respectively.
By contrast, a state with a slightly smaller population than New Jersey, Massachusetts, has produced four nominees in the 23 election cycles since 1920.
Overall, 18 states have produced at least one such nominee since the Election of 1920.
So, does a New Jersey politician have a chance to win a major party nomination – particularly a Republican in a state that hasn't voted for a GOP nominee since 1988?
Consider this footnote: there have been only two candidates elected to the presidency who failed to carry their home state across the nation's 56 presidential election cycles.
One was James Polk of Tennessee in 1844, who lost the Volunteer State to Kentuckian Henry Clay by one-tenth of a percentage point.
And the other?
New Jersey's own Woodrow Wilson – during his reelection bid of 1916. Wilson lost the Garden State by 11.7 points to New York Republican Charles Evans Hughes.
Follow Smart Politics on Twitter.