Number of 2012 Presidential Candidates Approaches 250
From Dorothy Adams of Donna, Texas to William Zollinger of Eugene, Oregon, 239 Americans have filed for a presidential run, with dozens more added each month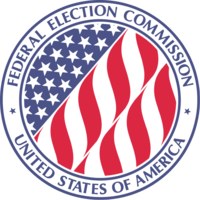 With the country still in the midst of an economic malaise and President Barack Obama's approval rating falling below 40 percent in some public opinion polls, hundreds of Americans have decided to take it upon themselves to change the direction of the country by running for the White House.
Only you haven't heard of 95 percent of them.
A Smart Politics review of filings with the FEC finds that 239 individuals have submitted Statements of Candidacy for the presidential race as of last Friday.
And the number keeps growing with an average of approximately one new candidate per day since mid-August when Texas Governor Rick Perry entered the race.
During this 53-day stretch from August 15th through October 7th, 48 individuals have filed candidacy statements with the FEC (the statement must be filed within 15 days of becoming a candidate for the presidency or any federal office).
Of course, the mere filing of this paperwork does not mean most of these individuals will receive ballot access in even a single state, and a few well-known candidates have already dropped out of the race (e.g. former Minnesota Governor Tim Pawlenty and Michigan U.S. Representative Thaddeus McCotter).
And what does the collective profile of the myriad of Americans running for the presidency look like?
Geography
Overall, candidates from 42 states plus the District of Columbia and the Virgin Islands have filed Statements of Candidacy papers with the FEC for the 2012 cycle.
Nearly half of these candidates, 113 or 47.3 percent, reside in just six states: 30 from California, 27 from Florida, 23 from Texas, 12 each from New York and Virginia, and nine from Georgia. (These states contain 38 percent of the nation's population according to the 2010 Census).
The eight states yet to generate even one person running for president this cycle are Alaska, Idaho, Maine, Mississippi, Nebraska, Nevada, North Dakota, and Rhode Island.
Political Party
Not surprisingly, the Americans who are most compelled to make a presidential run are those belonging to the party out of power in the White House – Republicans.
Republicans comprise a plurality of filers to date with 103 of the 239 candidates identifying as GOPers, or 43 percent.
Another 43 candidates identify as independents (18 percent), with 26 from the Democratic Party (11 percent) – including Barack Obama who filed his statement on April 4, 2011.
Excluding the president, 21 of the remaining 25 Democratic candidates are residents of states carried by Obama in 2008 (84 percent).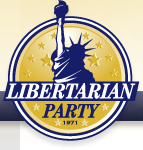 Another 31 candidates identify with third parties (13 percent) including four from the Libertarian Party, two Greens, two from the Citizens Party, one from the Reform Party, and one with an old school call back to the Free Soil Party (Douglas Scott Van Raam from Prescott, Arizona).
Other third parties listed by 2012 hopefuls include Absolute Dictator, American Tradition, Anti-Hypocrisy, Common Sense Republican, Constitutionalist, Health Independent, Jedi, KIS, New Populist, Objectivist, and the Tea Party.
The remaining 36 individuals filing statements did not identify with any party or as independents.
Gender
But while no party can lay claim to a majority of the candidates running for president, there is a definitive tilt when it comes to gender.
Of the 239 candidate filings for the 2012 cycle, the overwhelming majority are male – 221, or just north of 92 percent.
Only 18 candidates are women, or 7.5 percent.
Male candidates who have filed are twice as likely to be Republicans (44.8 percent, 99 of 221) than females (22.2 percent, 4 of 18).
Other characteristics
There appears to be no slowing down in the number of candidates filing for the 2012 contest.
September saw the largest number of filers for the cycle to date with 28 candidates – up from 23 in August and 12 in July.
Eight individuals have filed thus far in October.
The earliest filer for next year's election was Bruce Allen Gidner of Charlotte, Michigan who filed his paperwork for the 2012 cycle more than a decade before Election Day, on February 1st, 2002.
Gidner is one of 67 filers who have run for president in a previous election cycle, or 28 percent of those submitting a Statement of Candidacy for the 2012 election.
The remaining 172 candidates are running for president for the first time.
And unlike the dozen or so establishment candidates who all filed at some point this year – 74 candidates, or 31 percent, filed before 2011 including 39 individuals in 2010 (16.3 percent) and 29 individuals in 2009 (12.1 percent).
Two candidates made up their mind to challenge Obama early and actually filed on the day after Barack Obama was inaugurated (filing January 21, 2009): Republican Joseph Morrow of Davidson, North Carolina and Douglas Clement of Kirkwood, Missouri.
And for those who think each of these dozens of obscure candidates are running merely on a lark, consider Clement's own words in a letter to the FEC he sent a year after filing his Statement of Candidacy:
"I don't play 2nd fiddle 2 the world!!!!…Starting May 1st, 2010, I Douglas G. Clement will do everything in my power to become the next president of the United States of America, North American Continent."
Follow Smart Politics on Twitter.