50 State GOP Fundraising Scorecard: Romney 36, Perry 6, Paul 5, Pawlenty 2, Johnson 1
Statewide large donor contribution leaders for the cycle to date currently spread across five candidates in the Republican field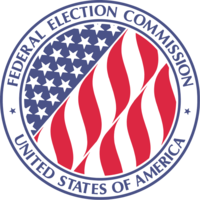 With just a few months to go before the first caucus and primary votes are cast to determine the 2012 Republican presidential nominee, the state-by-state fundraising scorecard through Q3 2011 finds, to little surprise, Mitt Romney well out in front among large donors.
However, while Romney has lapped the field in many states he has not raised the most itemized large donor money across all 50 states.
In fact, residents in 14 states have opened up their pocket books in greater amounts for someone other than the former Massachusetts governor through 2011 thus far.
A Smart Politics study of the cycle-to-date statewide individual itemized fundraising tallies for the Republican presidential field finds Mitt Romney currently leading the pack in 36 states plus the District of Columbia, with Rick Perry already raising the most money in six states, Ron Paul in five, ex-candidate Tim Pawlenty still leading in two, and long-shot Gary Johnson leading in one.
Of course, to a large extent, it is the net money received that is most important to a candidate, although states where one candidate lags and another thrives might provide some insights into the strength of support come primary day.
Mitt Romney leads the way in most population-rich states such as California ($3.95 million), New York ($3.59 million), Florida ($2.46 million), and has also pulled in excess of a million in his home state of Massachusetts ($2.10 million), the neighboring state of Connecticut ($1.20 million), his birth state of Michigan ($1.03 million), and Utah, which is home to the nation's largest Mormon population ($1.93 million).
Romney has also netted the most large donor money in Alabama, Alaska, Arizona, Colorado, Delaware, Georgia, Idaho, Illinois, Indiana, Maine, Maryland, Missouri, Montana, Nebraska, Nevada, New Hampshire, New Jersey, North Carolina, Ohio, Oregon, Pennsylvania, Rhode Island, South Dakota, Tennessee, Vermont, Virginia, Washington, Wisconsin, Wyoming, and Washington, D.C.
Rick Perry, meanwhile, has the largest statewide haul among itemized individual contributions at an impressive $9.71 million in his home state of Texas. Perry is also already leading the field after a month and a half of campaigning in the neighboring states of Louisiana and Oklahoma as well as Mississippi, South Carolina, and West Virginia.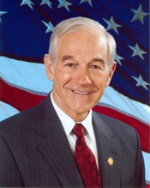 Ron Paul – despite a dearth of media coverage and speaking time at the debates – has still raised more large donor money in five states, including Iowa, which kicks off the election season on January 3rd. Paul leads the field in such contributions in Arkansas, Hawaii, Kentucky, and North Dakota as well.
Paul is also winning the silver medal with the second most large donor funds raised in another 25 states across all four corners of the country: Alabama, Alaska, Arizona, Connecticut, Delaware, Idaho, Indiana, Kansas, Maine, Massachusetts, Michigan, Mississippi, Missouri, Montana, New Hampshire, New Jersey, North Carolina, Oklahoma, Oregon, Rhode Island, Vermont, Washington, West Virginia, Wisconsin, and Wyoming.
(It should be noted that Congressman Paul has received significantly more unitemized (small donor) contributions than any other candidate in the field, at $6.07 million, with Michele Bachmann the next closest 2012 Republican White House hopeful at $3.89 million. It is likely that if all funds contributed by donors were available for a state-by-state analysis, Paul would surpass Romney in at least a half-dozen states).
Although he has been out of the race since the day after the Iowa Straw Poll in mid-August, Tim Pawlenty still has a healthy fundraising lead in his home state of Minnesota. Pawlenty received $1.05 million in the Gopher State – more than six times that of fellow Minnesotan Michele Bachmann who has received $164,839 through the third quarter. Pawlenty also leads the field in money coming from Kansas.
Finally, former two-term New Mexico Governor Gary Johnson – although not invited to the vast majority of GOP debates thus far – can nonetheless lay claim to receiving the most large donor money from the Land of Enchantment. Johnson has netted just north of $60,000 from his home state, which is 20 percent of the large donor money he has tallied nationwide ($307,731).
Michele Bachmann, Herman Cain, Jon Huntsman, Newt Gingrich, and Rick Santorum don't lead in any state.
Bachmann is second in Minnesota and North Dakota, Cain is second in Georgia and Nebraska, Huntsman is second in D.C., Nevada, and Utah, and Santorum is second in Pennsylvania and South Carolina.
Of course, the Republican candidates entered the 2012 race staggered across the spring and summer months, and thus have had a wide range of days available in which to raise money for their campaigns.
Cain has been able to raise money for 262 days in the cycle to date through the end of the third quarter with Gingrich at 212 days, Pawlenty at 194 (his campaign is still receiving money although his candidacy has ended), Romney at 173, Santorum at 171, Johnson at 163, Paul at 158, Bachmann at 110, Huntsman at 102, and Perry at just 49.
When weighting each candidate's state-by-state large donor fundraising tally by the number of days they've been in the race, Perry's status in the large donor war becomes much more impressive:
· Romney leads in 27 states: Alabama, Alaska, Arizona, Connecticut, Delaware, Georgia, Idaho, Indiana, Maine, Maryland, Massachusetts, Michigan, Missouri, Montana, Nebraska, New Hampshire, New Jersey, New York, Oregon, Rhode Island, South Dakota, Utah, Vermont, Virginia, Washington, Wisconsin, and Wyoming plus Washington, D.C.
· Perry skyrockets to 18 states: Arkansas, California, Colorado, Florida, Illinois, Kansas, Kentucky, Louisiana, Mississippi, New Mexico, North Carolina, Ohio, Oklahoma, Pennsylvania, South Carolina, Tennessee, Texas, and West Virginia.
· Ron Paul leads in three states: Hawaii, Iowa, North Dakota.
· Pawlenty leads in one: Minnesota.
· Huntsman leads in one: Nevada – the state hosting the debate he boycotted last week.
Itemized Individual Contributions to 2012 GOP Presidential Candidate by State through Q3 2011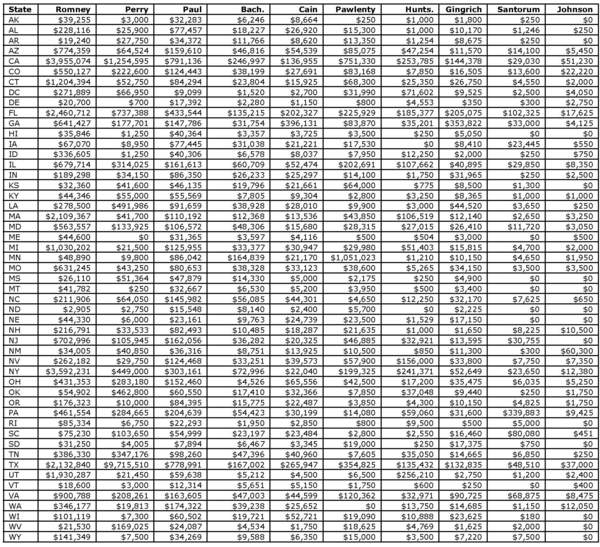 Table compiled by Smart Politics from FEC data.
Follow Smart Politics on Twitter.