Rick Nolan's Pathway: A Historical Review of Minnesota U.S. Representatives Serving Nonconsecutive Terms
Nine of Minnesota's 134 U.S. Representatives since statehood have had a gap in U.S. House service, although none since 1938 and for no more than 14 years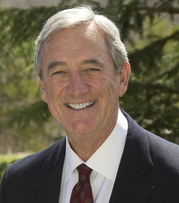 When Rick Nolan announced his candidacy for Minnesota's 8th Congressional District in July, he set in motion an attempt to return to D.C. under circumstances not seen in Gopher State political history in 74 years.
Nolan, who is vying with for the DFL nomination to face Republican freshman Chip Cravaack in next year's general election, is seeking to become one of a handful of Minnesota U.S. Representatives to serve nonconsecutive terms.
Nolan was elected three times to the House from 1974 to 1978 in what was then Minnesota's 6th Congressional District.
After losing by just 2.0 points and less than 5,000 votes to two-term incumbent John Zwach as a State Representative in 1972, Nolan won Zwach's open seat two years later, defeating GOP nominee Jon Grunseth by 10.8 points.
Nolan followed that up with victories of 19.6 points in 1976 (over James Anderson) and 10.6 points in 1978 (over Russ Bjorhus) before retiring from the nation's lower legislative chamber after his third term ended in January 1981.
And now Nolan seeks to return to D.C. after a 32-year hiatus in the soon to be newly-drawn 8th CD.
To do so, Nolan will need to outlast a DFL field that includes the well-funded 2010 6th CD nominee and former state senator Tarryl Clark and Duluth City Council President Jeff Anderson.
Through the third quarter of 2011, Nolan had raised $65,649 compared to $389,393 for Clark and $51,020 for Anderson.
But although Nolan would not be the first Minnesota to return to the U.S. House after a gap in service, his would be more than twice the longest absence from Congress in Gopher State history.
A Smart Politics review of Minnesota electoral data finds that nine U.S. Representatives in state history have won nonconsecutive terms, although the last occurrence was more than 70 years ago in 1938 and the longest gap was 14 years.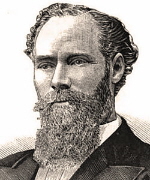 The first Minnesota U.S. House member to return to D.C. after a hiatus from the state delegation was Republican Horace Strait.
The former Shakopee mayor was first elected to Minnesota's 2nd CD in 1872, by 17.0 points over Democrat Christopher Graham.
Strait followed that up with reelection victories in 1874 by 0.8 points (221 votes over Democrat E. St. Julien Cox) and 12.6 points (over Democrat Eli Wilder with former Rep. Ignatius Donnelly running on the Greenback ticket).
Strait lost the Election of 1878 by 2.5 points to Democrat Henry Poehler in a four-candidate race and was out of Congress two years when he came back to defeat Poehler in a rematch by 13.4 points in 1880.
Strait would serve two more terms – winning election to the state's 3rd CD in 1882 and 1884.
Next came Republican Mark Dunnell, who was first elected to the state's 1st CD in 1870, by 13.6 points over Democrat Cornelius Buck.
Dunnell then rattled off decisive victories of 30.6 points in 1872, 9.8 points in 1874, 23.6 points in 1876, 17.8 points in 1878, and 19.0 points in 1880.
Representative Dunnell did not seek reelection in 1882 and instead lost a bid for the U.S. Senate in 1883.
After a six-year absence from the House, Dunnell was reelected to the 1st CD in 1888 by 5.0 points over Democrat Thomas Wilson.
Dunnell's second stint in D.C. was short-lived, however, as he lost his 1890 reelection bid by 7.2 points to Democrat-Farmers Alliance candidate William Harries.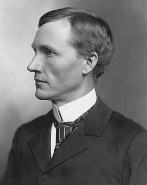 Up next is future Governor of Minnesota John Lind, who recorded a 10-year gap in his service at the U.S. House.
Lind won three terms as a Republican in the 2nd CD during the elections of 1886, 1888, and 1890.
After his narrow 472-vote victory in 1890, Lind decided not to run for a fourth term, but later emerged as the Democrat-People's nominee for governor in 1896 – losing to Republican David Clough.
Lind ran again for governor under the Democrat-People's banner again in 1898, and defeated Republican William Eustis by 8.0 points.
Lind then narrowly lost his reelection bid by 0.7 points to Republican Samuel Van Sant in 1900.
But after a 10-year break from Congress, Lind ran as a Democrat for the U.S. House in the state's 5th CD in 1902 and defeated 5-term Republican incumbent Loren Fletcher by 5.3 points in a five candidate race.
Lind did not seek reelection in 1904 but Loren Fletcher did, and handily won his (interrupted) sixth term after a two-year absence from the House with a 14.1-point victory over Democrat Christian Kohler.
Fletcher did not run for reelection in 1906.
The fifth Minnesotan to win a U.S. House seat after a gap in service was William Carss.
Carss lost more elections to the U.S. House (four) than he won (three), but was successful on his first attempt on the Union Labor ticket in 1918 when he defeated 5-term Republican incumbent Clarence Miller by 14.2 points in the 8th CD contest.
Carss then narrowly lost reelection in 1920 by 1.6 points to Republican Oscar Larson and then by 6.0 points to Larson in a rematch in 1922.
With a victory in the 8th CD open seat race of 1924 by 8.6 points over Republican Victor Power, Carss returned to the House for a second term after a four year hiatus.
Carss won a third term when Larson – who ousted Carss in 1920 – made his own comeback bid, but fell 10.8 points shy of the Farmer-Laborite incumbent.
Representative Carss then lost a close race to Republican William Pittenger by 1.3 points in 1928 and was blown out by 30.4 points in a 1930 rematch against Pittenger in his final run for Congress.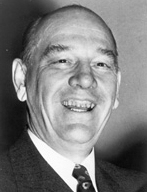 Future U.S. Senator Ernest Lundeen was first elected to the U.S. House in the 5th CD by 16.1 points over Democrat Madison Bowler in 1916 in a four candidate race that saw the Socialist Party candidate receive 16.7 percent and the Prohibition Party candidate win 14.6 percent.
Lundeen did not win his party's nomination in 1918, and next appeared on a U.S. House ballot in 1929 when he placed third out of three candidates, winning 13.6 percent of the vote as a Farmer-Laborite in a special election to fill the vacancy left by Walter Newton who became Herbert Hoover's personal secretary.
In 1932, after a 14-year absence, Lundeen won one of the nine at-large U.S. House seats created when the Gopher State could not agree on a redistricting plan in time for the November election.
Lundeen won 4.5 percent of the vote which was the fourth highest among the 32 candidates on the ballot.
Lundeen also won reelection in 1934 in the newly-drawn 3rd CD and then won a U.S. Senate seat in the Election of 1936 where he later died in office.
With the elimination of congressional districts in the Election of 1932, several incumbent U.S. Representatives lost their seats – although three got them back in 1934.
Republican August Andresen was a four-term incumbent from the 3rd CD when he finished 10th in the statewide contest for the nine at-large seats – 1,023 votes away from retaining his seat.
Andresen rejoined his colleagues in the House when new district lines were created in 1934 – winning the state's 1st CD race by 19.6 points.
Andresen would win 10 more terms through the Election of 1956 – each by 20 or more points – before dying in office.
Republican Melvin Maas was another casualty of the at-large drama of 1932 – receiving just 784 votes on the Sticker ticket and coming in last out of 32 candidates.
Maas was a three-term incumbent from the 4th CD, but would win back his seat in 1934, with just 36.8 percent of the vote in a 7.4-point victory over Farmer-Laborite A.E. Smith.
Maas would then win four more terms before losing by 3.6 points to Frank Starkey in 1944, marking the first election after the DFL merger.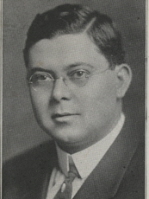 The previously mentioned William Pittenger holds the distinction of being the only Minnesotan to get elected to the U.S. House after an absence from Congress two times.
The Republican was a two-term incumbent from the 8th CD when he too lost the at-large race of 1932, coming in 17th place and eighth of the nine Republicans on the ballot.
Pittenger then won his 8th CD seat back in 1934 with just 35.7 percent of the vote in a five candidate race, defeating independent Francis Shoemaker by 12.7 points.
Pittenger then lost a reelection bid for a second time in 1936, when Farmer Laborite John Bernard defeated him by 12.8 points – only to win back his seat a second time in 1938 when he beat Bernard in a rematch by 10.4 points.
Pittenger would hold his seat in the elections of 1940, 1942, and 1944 before losing to DFLer John Blatnik by 15.4 points.
Blatnik and Jim Oberstar would hold the seat for the next 64 years before Chip Cravaack's upset victory during the 2010 Republican wave.
And that brings us back full circle to Rick Nolan, who will try to accomplish the feat that the nine Minnesotans mentioned above were able to achieve – except with an extraordinary gap of 32 years since he last served in the U.S. House.
The candidacy of Tarryl Clark, perhaps Nolan's biggest obstacle to a general election matchup against Cravaack, also has its hurdles, although her historical odds are not as steep.
A previous Smart Politics report found nearly 1 in 6 Minnesota U.S. House members (21 of 134) did not win their first congressional race.
Minnesota U.S. Representatives Serving Non-Consecutive Terms
| | | | | |
| --- | --- | --- | --- | --- |
| U.S. Rep. | Party | Elected | Gap | Elected |
| Horace Strait | Republican | 1872, 1874, 1876 | 2 years | 1880, 1882, 1884 |
| Mark Dunnell | Republican | 1870, 1872, 1874, 1978, 1880 | 6 years | 1888 |
| John Lind | Republican / Democrat | 1886, 1888, 1890 | 10 years | 1902 |
| Loren Fletcher | Republican | 1892, 1894, 1896, 1898, 1900 | 2 years | 1904 |
| Ernest Lundeen | Republican / Farmer-Labor | 1916 | 14 years | 1932, 1934 |
| William Carss | Union Labor / Farmer-Labor | 1918 | 4 years | 1924, 1926 |
| August Andresen | Republican | 1924, 1926, 1928, 1930 | 2 years | 1934, 1936, 1938, 1940, 1942, 1944, 1946, 1948, 1952, 1954, 1956 |
| Melvin Maas | Republican | 1926, 1928, 1930 | 2 years | 1934, 1936, 1938, 1940, 1942 |
| William Pittenger (a) | Republican | 1928, 1930 | 2 years | 1934 |
| William Pittenger (b) | Republican | 1934 | 2 years | 1938, 1940, 1942, 1944 |
Data compiled by Smart Politics.
Follow Smart Politics on Twitter.