Heller vs. History: How Often Do Appointed US Senators Hold Their Seats?
Less than one-third of appointed U.S. Senators retain their seat; number improves to 65 percent for those making it onto the general election ballot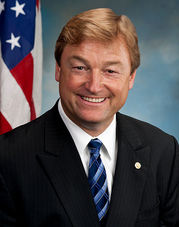 Although he'll enter Election Day next November with 548 days in the Senate under his belt, appointed Nevada Republican U.S. Senator Dean Heller is anything but a safe incumbent.
Heller's likely Democratic foe – seven term U.S. Representative Shelley Berkley – has drawn even with him in the polls and both have tallied a substantial $3.1 million war chest to date.
And with enough partisan blame for the state's economic woes to go around, with a Democrat in the White House and a GOP hold on the governor's mansion since 1999, the contest has been recently dubbed the fourth most likely to switch parties on the ballot in 2012, according to The Fix at the Washington Post (behind North Dakota, Nebraska, and Missouri).
But Heller's fragile hold on this important Senate seat is not simply the result of Nevada's burgeoning purple state status, it's also a seemingly necessary by-product of how he came upon the seat – by appointment.
A Smart Politics study of the 188 individuals appointed to the U.S. Senate (before Heller) since direct elections were introduced in 1913 finds that just 62 were elected to the office for the seat's subsequent special or general election, or just 33 percent of all appointees.
Of the 126 appointees who did not retain their seat, 69 chose not to run for election, 23 lost their party's nomination, and 34 lost on Election Day.
As documented below, Heller's odds aren't quite so bleak, but here is what the numbers tell us over the past 100 years:
· Of the 188 men and women appointed to the U.S. Senate since 1913 prior to Heller, 119 attempted to keep their seat, or 63.3 percent.
· Of these 119 appointed senators who ran for election, 96 won their party's nomination, or 80.6 percent (51.1 percent of all appointed Senators).
· Of the 96 appointed senators who won their party's nomination, 62 won the subsequent general or special election contest for their seat, or 64.6 percent (and 33.0 percent of all appointed Senators).
Heller, of course, is running for the seat and is a virtual shoo-in to receive his party's nomination and appear on the ballot next November, which means history gives him slightly less than a 2:1 chance in keeping his seat (65 percent).
And there are a few other tidbits in his favor when taking a more focused look into the political rear view mirror.
Republican appointees have been much more successful in holding their U.S. Senate seats over the decades than have their Democratic counterparts:
· Firstly, appointed Republicans have opted to run for their seat at a higher rate (71.4 percent, 55 of 77 appointees) than Democrats (58.7 percent, 64 of 109) over the decades. Dating back almost 50 years to 1962, 20 of the 23 GOPers appointed to the Senate (including Heller) have sought to run for their seat, or 87.0 percent, compared to only 19 of 29 Democrats, or 65.5 percent.
· Appointed Republicans have also won their party's nomination at a much greater rate (90.9 percent, 50 of 55 appointees) than Democrats (71.9 percent, 46 of 64). Since 1962, only one such Republican senator has failed to win his or her party's nomination (Kansas' Sheila Frahm in 1996) compared to six Democrats during this span.
· Lastly, Republican appointees who received their party's nomination have also won their subsequent special or general election at a higher rate (68.0 percent, 34 of 50) than Democrats (60.9 percent, 28 of 46).
Political Fate of Appointed U.S. Senators by Party, 1913-2010
| | | | | | | | |
| --- | --- | --- | --- | --- | --- | --- | --- |
| Party | Did not run | Lost nomin. | Lost election | Elected | % Ran | % Won nomin. | % Won election |
| GOP | 22 | 5 | 16 | 34 | 71.4 | 90.9 | 68.0 |
| Democrat | 45 | 18 | 18 | 28 | 58.7 | 71.9 | 60.9 |
| Third | 2 | 0 | 0 | 0 | 0.0 | 0.0 | 0.0 |
| Total | 69 | 23 | 34 | 62 | 63.3 | 80.7 | 64.6 |
Data compiled by Smart Politics from U.S. Senate Historical Office information.
Recent trends have also shown appointed senators to have particular success on Election Day.
Over the last decade, each of the last six appointed senators who ran for their seat won their subsequent election: Republican Lisa Murkowski of Alaska (appointed in 2002), Democrat Robert Menendez of New Jersey (2006), Republican John Barrasso of Wyoming (2007), Republican Roger Wicker of Mississippi (2007), Democrat Michael Bennet of Colorado (2009), and Democrat Kirsten Gillibrand of New York (2009).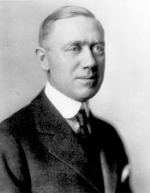 As for Nevada's political history, only one of its four previously appointed senators was elected to the office when it next came up on the ballot.
The one such success story occurred in 1918 when Democrat Charles Henderson won a plurality of the vote in a four-candidate field special election race for the seat to which he was appointed 10 months prior.
Henderson would then lose the seat to Republican Tasker Oddie in an election for the full six-year term two years later.
The next two appointed Senators in Nevada history – Democrats Berkeley Bunker and Edward Carville – both lost their party's nomination for their seat, in 1940 and 1945 respectively.
In 1954, Republican appointee Ernest Brown lost a special election contest to Democrat Alan Bible for the seat he had held for just over a month after the death of four-term Democrat Pat McCarran.
Heller was the first Nevadan appointed to the U.S. Senate in 57 years last May.
Nevada now ranks tied for 8th in the nation for the most Senate appointments since 1913 with five, behind Kentucky with eight, New Jersey, North Carolina, and South Carolina with seven, and Idaho and Minnesota with six.
California, Georgia, Missouri, Nebraska, New Mexico, Ohio, Pennsylvania, Tennessee, Texas, Vermont, and Wyoming are tied with Nevada with five appointees each.
The number of appointments to the senate overall has dropped dramatically in recent decades.
Over the last 40+ years since 1970 there have been 39 such appointments – the same number reached in the 1940s alone.
Follow Smart Politics on Twitter.