Are the Stars Aligned for an Obama Victory? Astrology and U.S. Presidential Elections
Presidential nominees born under Leo (e.g. Obama) win at a 71 percent clip with Geminis (e.g. Gingrich) coming in at just 29 percent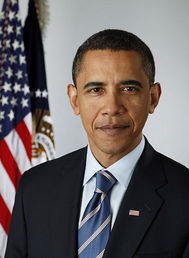 With job approval numbers languishing in the low 40s, a still elevated unemployment rate of 8.6 percent, and a national debt recently eclipsing $15 trillion, the numbers do not look promising for a Barack Obama reelection victory in 2012.
At least most numbers.
But there is one sign indicating good news for Obama next year – particularly if his Republican opponent is former House Speaker Newt Gingrich.
His astrological sign.
A Smart Politics historical review of presidential elections finds that candidates who were born under the president's sign – Leo – have a better winning percentage (71 percent) than those born under any other sign except for Taurus (75 percent).
(Note: All major party nominees or third party presidential candidates who received a substantial percentage of the vote or carried at least one state were analyzed).
Obama was born on August 4th, which puts him in the middle of the Leo astrological period.
Leos have won five presidential elections in U.S. history and lost just two, or 71 percent, including victories in three of the last five cycles with Democrats Bill Clinton (1992, 1996) and Obama (2008).
Other Leos to win the White House are Republicans Benjamin Harrison (in 1888) and Herbert Hoover (in 1928).
Harrison and Hoover are also the only two major presidential candidates born under Leo to lose a general election bid (in 1892 to Grover Cleveland and 1932 to FDR respectively).
The only general election candidates who have a better track record than Leos are Tauruses – winning six out of eight contests, or 75 percent of the time.
Winning candidates born under Taurus are James Monroe (1816, 1820), James Buchanan (1856), Ulysses Grant (1868, 1872), and Harry Truman (1948) with Democrats Stephen Douglas (1860) and Alton Parker (1904) the only ones to suffer defeat.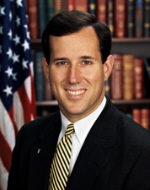 That's great news if you're Rick Santorum, a Taurus born on May 10, 1958.
The one problem for the former Pennsylvania U.S. Senator is that he ranks at or near the bottom in virtually every state and national poll and has perhaps the longest odds to make it onto the general election ballot next November to give him the opportunity to flex his Taurus muscles.
With Santorum out of the mix, Obama, to be sure, would be more than happy to throw his lot all in for an astrological dice roll in the 2012 race.
Particularly if the GOP nominee is Newt Gingrich – a Gemini.
A Gemini has won the presidency just twice, against five losses, or 29 percent of the time.
Geminis on the short end of the vote tally include Democrat Winfield Scott (1852), Democrat Horatio Seymour (1868), Progressive Robert LaFollette (1924), Democrat Hubert Humphrey (1968), and Republican incumbent George H.W. Bush (1992).
The two victorious Geminis are John Kennedy (1960) and George H.W. Bush (1988).
Overall, Geminis have the second worst winning percentage in presidential elections among the 12 astrological signs.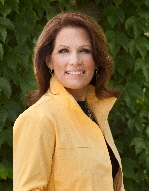 Unfortunately for the candidacies of Michele Bachmann (born April 6th) and Jon Huntsman (March 26th), their astrological prospects for a successful presidential bid are even worse.
Aries have tallied a dismal 2-11 record in general election contests – the worst of all astrological signs at just 15 percent.
Even worse, Aries currently have the longest dry spell of the 12 signs – failing to see one of their own elected president over the last 207 years dating back to Thomas Jefferson in 1804.
Since the election of Jefferson to a second term, failed Aries bids include Federalist Rufus King (1816), Whig Henry Clay (1824, 1844), Republican Charles Evans Hughes (1916), Democrat James Cox (1920), Democrat John Davis (1924), Republican Thomas Dewey (1944, 1948), and Democrat Al Gore (2000).
It has also been a particularly unlucky cycle to be a Sagittarius, with Tim Pawlenty (born November 27th) and Herman Cain (December 13th) two of the first three candidates to drop out of the race.
The third – Thaddeus McCotter – is a Leo like President Obama and Ron Paul.
There has never been a Leo vs. Leo showdown for the White House before and, as the mathematical odds would suggest, two candidates squaring off with the same astrological sign in the general election has been a rarity, happening just four times:
· Pisces: In 1808, with James Madison and Charles Pinckney.
· Pisces: In 1812, with James Madison and DeWitt Clinton.
· Aquarius: In 1860, with Abraham Lincoln and John Bell.
· Aquarius: In 1940, with FDR and Wendell Wilkie.
And as for the remaining Republican hopefuls, Mitt Romney and Rick Perry, astrology gives them a bit better than a puncher's chance at winning the presidency if they become their party's nominee.
Pisces have won eight presidential elections against nine defeats, although the last Pisces to win the White House was Democrat Grover Cleveland in 1892.
Winning Percentage by Astrological Sign in U.S. Presidential Elections
Sign

GOP hopefuls

Won

Lost

%

Last win

Taurus

Santorum

6

2

75.0

1948

Leo

Paul, McCotter*

5

2

71.4

2008

Libra

Roemer

4

2

66.7

1976

Scorpio

5

3

62.5

1920

Aquarius

11

10

52.4

1984

Pisces

Perry, Romney

8

9

47.1

1892

Sagittarius

Cain*, Pawlenty*

3

4

42.9

1852

Capricorn

Johnson

4

6

40.0

1972

Cancer

4

7

36.4

2004

Virgo

2

4

33.3

1964

Gemini

Gingrich

2

5

28.6

1988

Aries

Bachmann, Huntsman

2

11

15.4

1804
* Exited 2012 presidential race. Table compiled by Smart Politics.
Follow Smart Politics on Twitter.