Will Michele Bachmann Pull a Phil Gramm in Iowa?
Bachmann is on pace for the worst ever performance at the caucuses by an Iowa Straw Poll winner – a mark currently held by Phil Gramm in 1996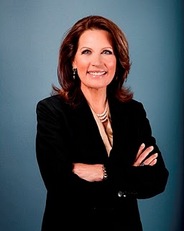 With less than four weeks until the Iowa Caucuses, Michele Bachmann's campaign is still scrambling to find an answer to the question: "How do we win back our supporters?"
Of course, the last several months of the race for the GOP nomination have demonstrated that the support enjoyed by most frontrunners-of-the-moment is rather soft.
As such, the bad news for the Bachmann campaign is that even when she was leading in the Iowa polls last summer, the support was never really hers to lose. The good news, however, is that there is a lot of soft support still waiting to be picked off before January 3rd.
But if the congresswoman fails to do so and does not improve on her current standing in the GOP field, how notable will this be?
Bachmann is currently polling at 8 percent in Iowa, based on an average across the last three non-partisan polls conducted by CNN/Time (7 percent), CBS/NYT (9 percent), and ABC/Washington Post (8 percent) once Herman Cain exited the race.
Admittedly, Ames Straw Poll voters and caucus voters are not wholly overlapping entities.
However, if Bachmann does not build on her support over next month, she will go down in the books as having suffered the largest drop in support from the Straw Poll to the caucuses out of the seven Ames winners dating back to 1979.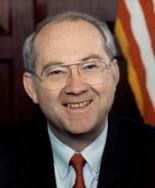 To date, the biggest fall from Hawkeye State grace came in the 1996 cycle when Kansas U.S. Senator Bob Dole and Texas U.S. Senator Phil Gramm tied in the 1995 Straw poll with 24.4 percent each.
While Dole went on to win the caucuses (and eventually the nomination), Gramm fell all the way to fifth, notching just 9.3 percent of the vote on Caucus Day.
Gramm ended up losing to not only Dole, but also Pat Buchanan (23.0 percent), Lamar Alexander (17.6 percent), and Steve Forbes (10.1 percent), and beat Alan Keyes for fifth by less than two points.
No other Straw Poll winner has suffered a double digit drop from Ames to the caucuses nor finished worse than second:
· In 1980, George H.W. Bush fell from 36 percent in the Straw Poll to 31.6 percent in the caucuses, but won both.
· In 1988, Pat Robertson fell 9.0 points from his Straw Poll victory (33.6 percent) to the caucuses (24.6 percent) where he finished second behind George H.W. Bush.
· In 2000, George W. Bush improved 9.7 points from his Straw Poll win (31.3 percent) to his victory in the caucuses (41.0 percent).
· In 2008, Mitt Romney dropped 6.4 points from Ames (31.6 percent) to the caucuses (25.2 percent) where he was runner-up to Mike Huckabee.
Representative Bachmann, meanwhile, notched 28.6 percent in the Ames Straw Poll victory she eked out against Congressman Ron Paul last August.
The Minnesota congresswoman is currently polling 20.6 points below that mark at just 8 percent and all the way back in fifth place – well behind frontrunner Newt Gingrich, Mitt Romney, and Ron Paul and just behind Rick Perry for fourth.
Perry has averaged 10.3 percent support in the CNN/Time (9 percent), CBS/NYT (11 percent), and ABC/Washington Post (11 percent) polls conducted over the last week.
While it is certainly plausible that Bachmann could catch a little fire in the remaining few weeks in Iowa and reach the mid-teens, it is also probably just as likely that she falls back to sixth place behind fellow conservative warrior Rick Santorum, who is averaging 5.3 percent in the recent polls, but is also making a very aggressive stand in the Hawkeye State – reminding voters at every turn he is the only candidate to visit all 99 counties during the campaign.
Change in Support from Ames to the Caucuses by Straw Poll Winners
Cycle

Straw Poll Winner

% Straw Poll

Caucus Place

% Caucus

Difference

2000

George W. Bush

31.3

1

41.0

+9.7

1996*

Bob Dole

24.4

1

26.0

+1.6

1980

George H.W. Bush

36.0

1

31.6

-4.4

2008

Mitt Romney

31.6

2

25.2

-6.4

1988

Pat Robertson

33.6

2

24.6

-9.0

1996*

Phil Gramm

24.4

5

9.3

-15.1

2012

Michele Bachmann

28.6

5 (polling)

8.0 (polling)

-20.6
Note: Bob Dole and Phil Gramm received the exact same number of votes in the 1995 Iowa Straw Poll.
Follow Smart Politics on Twitter.