ABC Grants Romney More than Twice as Much Speaking Time as Ron Paul in Iowa Debate
Romney receives 34 percent more speaking time than any other candidate and nearly two minutes more than moderators Diane Sawyer and George Stephanopoulos combined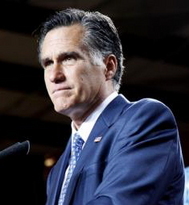 The more things change, the more they stay the same.
At least that seems to be the case for Mitt Romney and Ron Paul – two candidates whose respective trend lines in the amount of speaking time each receives at the Republican presidential debates seems to be wholly unrelated to their standing in the polls.
Paul is dead even with Romney for second place in surveys measuring support among likely Iowa Republican caucus voters, but the Texas U.S. Representative was once again largely ignored at Saturday evening's ABC debate.
Romney, meanwhile, enjoyed more than four minutes of speaking time more than his closest competitor, and tallied more minutes than the two ABC moderators combined.
A Smart Politics content analysis of the Iowa debate finds that Mitt Romney received a full one-quarter of candidate speaking time at 17 minutes, 40 seconds, while Ron Paul came in dead last with less than half that amount at just 7 minutes and 59 seconds (11.3 percent).
An equal distribution of speaking time in the ABC News debate would have allotted each of the six candidates 11 minutes and 45 seconds of speaking time.
Following well behind Romney's 17 minutes and 40 seconds (25.0 percent) was current GOP frontrunner Newt Gingrich at 13:11 (18.7 percent), Michele Bachmann at 11:50 (16.8 percent), Rick Perry at 10:18 (14.6 percent), Rick Santorum at 9:34 (13.6 percent), and Ron Paul at 7:59 (11.3 percent).
Romney also notched more speaking time than the debate's two moderators, Diane Sawyer and George Stephanopoulos, who came in at 15 minutes and 48 seconds collectively.
Romney's ability to control the podium Saturday is a bit curious considering Newt Gingrich has dominated almost all state and national polls conducted since the last time the GOP field assembled in a debate on November 22nd in Washington, D.C.
Gingrich has opened up double-digit leads in national polling since Herman Cain exited the race a little more than a week ago, as well as in non-partisan surveys in the Hawkeye State, South Carolina, Florida, Georgia, Ohio, and Pennsylvania.
Another oddity in the distribution of speaking time between Gingrich and Romney is that, while Romney was not immune from opponents' criticism (thus triggering automatic 30-second time for a rejoinder), it was Gingrich who received the vast majority of verbal darts – with Romney, Bachmann, Paul, Perry, and Santorum all taking a whack at the former House Speaker (and some more than once).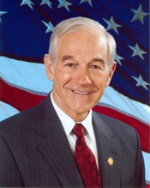 Meanwhile, Congressman Paul's lack of speaking time in the debate Saturday seems unjust along several dimensions.
First, Paul's allotted speaking time actually dwindled by 20 percent when compared to the last GOP debate in D.C. nearly three weeks ago.
That event, however, was an eight-candidate forum in which Paul spoke for 9 minutes and 59 seconds.
ABC's debate in Iowa had merely six candidates, so Paul's speaking time should – if anything – have increased.
Instead, the Texas U.S. Representative saw his allotting speaking time reduced by two minutes, or 20 percent, while Romney's increased by six minutes and eight seconds, spiking 53 percent.
Bachmann spoke for an additional 2:25 compared to D.C., with Santorum up 1:35, Gingrich up 1:03, and Perry down 37 seconds in total time.
Smart Politics has consistently tracked Paul's lack of speaking time at the debates throughout this campaign, but what is particularly striking about his invisibility Saturday night is that it came precisely when his campaign is in the midst of a surge in Iowa (which the media has also ignored).
True, Paul is running a distant third behind Gingrich and Romney in national polling.
However, the ABC debate at Drake University was very much couched as an Iowa debate.
First, Jon Huntsman was excluded from the proceedings in part because of his standing in recent Iowa polling. (Huntsman needed to reach the 5 percent threshold in either the Des Moines Register poll or a national poll).
Secondly, "Iowa" was given a shout-out 25 times by the candidates and moderators during the debate (with Iowa Governor Terry Brandstad literally shouting out his state's accomplishments from the cheap seats near the end of the debate).
By comparison, "South Carolina" was mentioned just 14 times during the CBS debate at Wofford College, "Michigan" was mentioned just nine times during the CNBC debate at Oakland University, "Nevada" was spoken 17 times during the CNN debate in Las Vegas, and "New Hampshire" was uttered 12 times during the Bloomberg debate at Dartmouth College.
So if this was a debate in Iowa, before Iowans, why would a candidate running second in the polls in the Hawkeye State receive less than half the amount of time to address Iowans and the nation as the candidate with which he is tied in the state?
There is one factor that helps to explain part of Paul's lack of speaking time vis-à-vis the other candidates on the stage, as well as Romney's continued domination.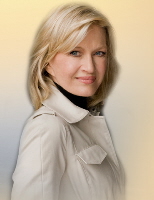 Candidates were occasionally admonished by the moderators on Saturday for speaking much longer than their allotted one minute response time (60 seconds, though moderators usually give candidates a few seconds to wrap up after the one minute mark).
"And again, these are the rules that you set up. We wanna be fair. And we wanna hear everything you have to say. These issues are so important. But, it really does help if you stick to the rules that were agreed on." – Diane Sawyer (to Rick Santorum)

"Again, we just want to remind you that, when the red comes up, you- the rules that were agreed on here." – Diane Sawyer (to Rick Perry)
Mitt Romney spoke at least 10 seconds beyond the one-minute limit eight times during the debate, while Rick Perry, Rick Santorum, and Michele Bachmann did so five times.
Ron Paul and Newt Gingrich were the only two candidates to come close to adhering to the rules the candidates had agreed upon – straying beyond the 70-second mark just once each (although Gingrich's was for 2 minutes and 24 seconds, and Paul just 1 minute and 16 seconds).
In short, if Congressman Paul wants anything resembling an equal share of speaking time at the debates, he may have to start breaking the rules.
Candidate Speaking Time at ABC News Iowa GOP Presidential Debate
Candidate

Time

Percent

Change from D.C.

Mitt Romney

17 min. 40 sec.

25.0

+6:08

Newt Gingrich

13 min. 11 sec.

18.7

+1:03

Michele Bachmann

11 min. 50 sec.

16.8

+2:25

Rick Perry

10 min. 18 sec.

14.6

-0:37

Rick Santorum

9 min. 34 sec.

13.6

+1:35

Ron Paul

7 min. 59 sec.

11.3

-2:00
Final column compares the difference between the amount of time a candidate was permitted to speak in the Iowa debate versus the last GOP debate in Washington, D.C. on November 22nd. Data compiled by Smart Politics.
Follow Smart Politics on Twitter.