Jon Kyl: The Big Gun with the Short Name
At six letters, Kyl has the shortest legal first and last name out of the 1,931 men and women to serve in the U.S. Senate; that's a far cry from Frederick Frelinghuysen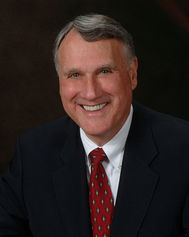 He is the U.S. Senate Minority Whip and the power he wields led him to be named to The Time 100 list of the most influential people in the world in 2010.
And although he is retiring from his seat after the 2012 election, this senator will have left his mark in the record books of the nation's upper legislative chamber.
A very, very short mark.
Meet Jon Kyl – owner of the shortest name in the history of the U.S. Senate.
A Smart Politics review of the 1,931 individuals who have served in the U.S. Senate since the 1st Congress in 1789 finds that Jon Kyl, at six letters, has the shortest legal first and name in the chamber's 222-year history.
(Note: U.S. Senator names were tabulated using their proper given names, not nicknames. Therefore some senators did not make the cut in the analysis below, such as Democrats Albert "Al" Gore (junior and senior) from Tennessee, Samuel "Sam" Nunn from Georgia, and James "Jim" Webb from Virginia, and Republican Robert "Bob" Dole from Kansas).
Jon Kyl is the son of a six-term U.S. Representative from Iowa who also sported one of the shorter names in the history of that legislative body, John Kyl.
Kyl the son may not have inherited his father's "h," but the elder's knack for politics is in his genes, and Kyl was elected to four terms to the U.S. House before becoming the junior Senator from Arizona after the Election of 1994.
The Arizona Senator is making the most of his last months in office – recently generating headlines when he stated that the "country would be better off without Eric Holder as attorney general," in light of the fallout of the Fast and Furious program.
Kyl is currently in the last 12+ months of his third and final term, but his record for the shortest name may last for decades to come.
For only a few U.S. Senators have even come close to besting Kyl's six-letter mark, including one former senator-turned-presidential candidate.
The U.S. Senator with the first seven-lettered personal name and surname was New York Democrat John Dix, who served for four years from 1845-1849 after being elected to fill a vacancy caused by the resignation of his predecessor, Democrat Silas Wright.
Dix did not seek reelection to his seat in 1848 and instead ran a failed Free Soil campaign for governor of the Empire State.
Dix came in second in a four-candidate general election field with 26.7 percent of the vote, losing to Whig and Lieutenant Governor Hamilton Fish.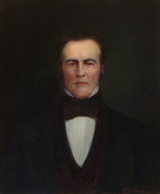 Two years after Dix was sworn into office in D.C., the briefly-named John Bell was elected U.S. Senator from Tennessee in 1847.
Bell served two terms under the Whig, Opposition, and Know-Nothing banners, but is perhaps best known for his previous tenure as Speaker of the House and his 1860 run for the presidency as a Constitutional Unionist.
Bell carried three states in that critical election – Kentucky, Tennessee, and Virginia – and won 39 Electoral College votes behind Republican Abraham Lincoln and Southern Democrat John Breckenridge.
Bell also narrowly lost Missouri to Democrat Stephen Douglas (by 0.3 points) as well as Maryland (by 0.8 points), North Carolina (by 3.9 points), and Louisiana (by 4.9 points) to Breckenridge.
The next seven-lettered individual to be sworn into the Senate also came from Tennessee in the name of Democrat Luke Lea.
Lea, founder, editor and publisher of the Nashville Tennessean, served one term in the U.S. Senate from 1911-1917, but lost his renomination bid in 1916 to Kenneth McKellar, who would go on to serve six terms in the chamber.
Shortly thereafter, West Virginia Republican Guy Goff was elected to the Senate in 1924.
Goff served one term but did not seek reelection in 1930.
From Kyl to Frelinghuysen?
And now a math problem…
Question: How many times does "Jon Kyl" go into "Frederick Frelinghuysen"?
Answer: 3 and 2/3.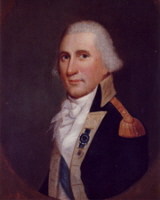 The Frelinghuysen clan of New Jersey owns several slots on the list of U.S. Senators with the longest names.
At 22 letters: Frederick Frelinghuysen (Federalist, 1793-1796) and his grandson, Frederick Frelinghuysen (Republican, 1866-1869 & 1871-1877).
At 21 letters: Theodore Frelinghuysen (Anti-Jacksonian, 1829-1835).
And at 19 letters: Joseph Frelinghuysen (Republican, 1917-1913).
Other names that are mouthfuls from the annals of the U.S. Senate include:
· Harrison Riddleberger from Virginia (Readjuster, 1883-1889).
· Phillips Goldsborough from Maryland (Republican, 1929-1935).
· Washington Whitthome from Tennessee (Democrat, 1886-1887).
· Bourke Hickenlooper from Iowa (Republican, 1945-1969).
· Bainbridge Wadleigh from New Hampshire (Republican, 1873-1879).
· Octaviano Larrazolo from New Mexico (Republican, 1928-1929).
· Nathaniel Tallmadge from New York (Jacksonian, Democrat, and Whig, 1833-1844).
· Christopher Champlin from Rhode Island (Federalist, 1809, 1811).
After Kyl's retirement in January 2013, several U.S. Senators will share the crown for the shortest legal first and last name of those currently serving in the chamber at eight letters (barring the election of a new U.S. Senator with an even shorter name): Roy Blunt (R-MO), Kay Hagan (D-NC), Mark Kirk (R-IL), and John (Jack) Reed (D-RI).
Follow Smart Politics on Twitter.