Punditry Quotes of the Week: Ron Paul Edition
What the media said about Congressman Paul after his Sioux City, Iowa debate performance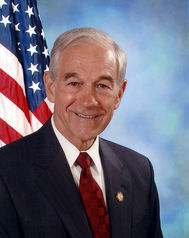 With two weeks remaining before the caucuses, Iowa Republicans do not yet seem to be listening to the media as to which Republican candidate they are expected to get behind when picking their presidential nominee.
Texas Congressman Ron Paul entered the Republican debate in Sioux City last Thursday surging in Iowa and eclipsing the 20 percent mark for the first time in over 100 public opinion polls conducted during the 2008 and 2012 presidential election cycles.
While Paul generally received satisfactory marks by pundits for his responses in the FOX News debate on domestic policy, he was roundly criticized for his discussion of foreign policy – particularly on questions related to Iran.
Criticized, that is, not simply by some for his policy positions per se but also for how those positions were deemed to hurt his appeal to GOP voters.
The Texas Congressman was judged by many in the media as having missed his chance in the debate to expand his base of support, and thus was seen as emerging from the debate as a much weaker player in the Republican field both nationally as well as in the crucial State of Iowa.
It therefore must have come as some surprise to Paul critic's Monday morning when the first polling numbers were released out of Iowa and the nation with Paul performing better than ever.
Representative Paul now sits at the top of the leader board in the Hawkeye State, with two polls of likely voters showing him in the lead (both conducted in the field after the GOP debate): Paul came in at 23 percent in a new Public Policy Polling survey and 24 percent in a poll by Insider Advantage.
Congressman Paul also recorded 14 percent support in the latest CNN nationwide poll – tied for his best ever national numbers, alongside an August 2011 USA Today/Gallup survey.
The early evidence suggests many pundits got it wrong in Sioux City, as the debate has not yet had the deleterious effect on Paul's campaign that many said it would.
Here are some choice quotes undoubtedly serving as bulletin board material in the Paul camp:
"Ron Paul had a really bad debate." "I thought the big movement was Paul moving down." – David Brooks (New York Times) on NPR (12/16/11) and Newshour (12/16/11)

"I'd say the big loser is Ron Paul… He might as well have gone up there and said the rich aren't paying fair share. It's time to raise taxes. The audience would have been aghast. For Republican primary voters, if you are going to make the case to adjust U.S. foreign policy, there is a way to do it. You may have receptive ears, but using the Moveon.org talking points is not the way to do it." – David Drucker (Roll Call) on Special Report with Bret Baier (12/16/11)

"Losers: Ron Paul: The Texas Congressman spent WAY too much time defending his isolationist foreign policy views — including his belief that the biggest danger Iran posed to America was if the next president "overreacted". Bachmann effectively bashed Paul — she said she had "never heard a more dangerous answer" than he gave on Iran — and the Texas Republican, as is his nature, unhelpfully doubled down on his position." – Chris Cillizza, Washington Post (12/15/11)

"For New Hampshire primary voters who thought a vote for Ron Paul might be a vote for clear, reasoned conservatism, Thursday night's debate in Iowa should have disabused that notion… As a contender for the presidency, he simply is not credible." – Union Leader (NH) Editorial (12/18/11)

"Mr. Paul may have showed the limits to his appeal among Republicans when he argued forcefully against aggressive action to rid Iran of its nuclear capabilities." – Jeff Zeleny and Jim Rutenberg, New York Times (12/16/11)

"The big loser yesterday in my opinion was Ron Paul. I think when he started talking about — he sounded like — he sounded like — who was that guy, the prime minister in England, Chamberlain?" – Vincent Cianci, former Providence Mayor on Hannity (12/16/11)
Of course, with the great volatility at the top of the GOP field this election cycle, it is quite possible the analyses above will eventually ring true and Congressman Paul's support will start to decline.
But it does not appear thus far that the Texan's performance in the Iowa debate will be the trigger for this hypothetical free fall.
Follow Smart Politics on Twitter.