Ron Paul Seeks First Primary/Caucus Win by GOP US Rep. Since 1964
Wisconsin's John Byrnes won the last presidential contest for a sitting GOP U.S. House member 48 years ago; John Anderson came close in Massachusetts and Vermont in 1980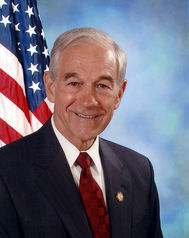 With the Iowa caucuses one week away and Ron Paul leading in four of the five most recent public opinion polls conducted in the Hawkeye State, the Texas Congressman is in position to accomplish a feat that has eluded Republican U.S. House members for nearly half a century.
Paul is seeking to become the first sitting GOP U.S. House presidential candidate to win a state primary or caucus in almost 50 years.
The last time a Republican carried a state in a run for the presidential nomination was in 1964 when then 10-term U.S. Representative John Byrnes of Wisconsin carried his home state.
Congressman Byrnes, however, ran unopposed that year as a favorite son in the Republican primary, winning over 300,000 votes.
(The real story in the Badger State that cycle was George Wallace winning 34 percent of the vote in the Democratic primary behind favorite son Governor John Reynolds. Although Reynolds received nearly double Wallace's tally, the strong showing for the southerner was considered a victory by the Wallace campaign).
Since Byrnes' unchallenged victory, several Republican U.S. House members have made presidential bids – but none have won a single state in the nomination run (and many of these dropped out even before the first contest):
· In 1972: Pete McCloskey (OH-11) and John Ashbrook (OH-17)
· In 1980: John Anderson (IL-16) and Phil Crane (IL-08)
· In 1988: Jack Kemp (NY-31)
· In 1996: Bob Dornan (CA-46)
· In 2000: John Kasich (OH-12)
· In 2008: Ron Paul (TX-14), Tom Tancredo (CO-06), and Duncan Hunter (CA-52)
· In 2012: Thaddeus McCotter (MI-11)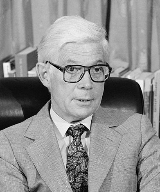 John Anderson – who later launched an independent presidential bid – came close to scoring wins for a sitting U.S. Representative in 1980 in the early contests of Massachusetts and Vermont.
In Massachusetts, Anderson finished in second with 30.7 percent – just 1,378 votes behind George H.W. Bush at 31.0 percent. (Ronald Reagan was a close third with 28.8 percent).
In Vermont, Anderson finished in second with 29.0 percent – just 690 votes behind Reagan at 30.1 percent. (With Bush in third at 21.7 percent).
Ron Paul's closest showing in his 2008 presidential run came in the Washington caucuses, where he placed third at 21.6 percent, just 4.3 points behind John McCain at 25.9 percent
The last time a sitting U.S. House presidential candidate from either party won a state primary or caucus was Democratic U.S. Representative Dick Gephardt of Missouri in 1988.
During that cycle, Gephardt started off strong by winning the neighboring Iowa caucus, as well as South Dakota and his home state of Missouri.
Democratic presidential candidates sitting in the House also carried three states in the 1972 and 1976 cycles.
In 1972, Shirley Chisholm of New York's 12th CD won Louisiana, Mississippi, and New Jersey.
In 1976, Mo Udall carried the western states of Hawaii, Wyoming, and his home state of Arizona where he served the 2nd CD.
Follow Smart Politics on Twitter.