Number of Presidential Candidates Tops 330 and Counting
Individuals still filing at a rate of nearly one per day; men file at a 10:1 rate over women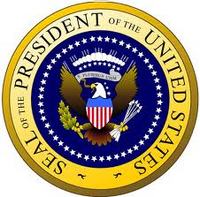 Although three major presidential candidates have suspended their campaigns during the first three weeks of the New Year, men and women from across the country continue to file their paperwork for 2012 presidential runs on almost a daily basis.
A Smart Politics review of FEC data finds that through January 18th, a total of 332 individuals have filed a Statement of Candidacy for president for the 2012 election.
(A small handful of individuals have also erroneously filed a FEC Form 2 stating their desire to run for Vice-President).
The rate of filings has remained steady for the past five months – with 28 filing in September, 30 in October, 29 in November, 27 in December, and 15 through the middle of January.
A plurality of candidates are filed under the Republican banner – 123 of the 332 candidates overall, or 37.0 percent.
Another 69 have filed as independents (20.8 percent), with 36 Democrats (10.8 percent), 11 Libertarians (3.3 percent), five Greens (1.5 percent), and 36 from other third parties (10.8 percent) such as Socialist, Anti-Hypocrisy, Common Sense, Jedi, Justice, and After Party.
Another 52 candidates have filed without specifying their affiliation (15.7 percent).
As the GOP field of major presidential candidates has winnowed over the past few weeks, most new candidate filings in recent weeks have come from outside the Republican Party.
In fact, since December 1st, Republicans accounted for just six of the 42 total filings with 13 submitted by independents, five by Democrats and four by Libertarians.
Who Runs?
Men continue to dominate the filings of these obscure candidates, by more than a 10 to 1 margin over women.
To date, men have submitted 302 of the 332 Statements of Candidacy, or 91 percent, with just 30 by women, or 9 percent.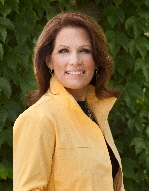 That ratio generally reflects the gender breakdown of the major Republican candidates running for president this cycle, which, at its peak, had 10 men (Mitt Romney, Newt Gingrich, Ron Paul, Rick Santorum, Rick Perry, Jon Huntsman, Herman Cain, Gary Johnson, Buddy Roemer, and Thad McCotter) and one woman (Michele Bachmann).
Although she was the most well-known woman in the field, Congresswoman Bachmann wasn't the only female to passionately launch a presidential bid.
For example, independent candidate Kyla Jolean McCoy from Bentonville, Arkansas, added a colorful letter with her FEC filing explaining her candidacy thusly:
"I experienced life on and off the streets. Now I want to help your children and mine not have the same fate so…What do you want your children's fate to be? Then you want to vote for ME!!!"
Romney and Paul, who failed in their 2008 bids for the White House, are but two of many individuals taking a second or third wide-eyed look at the White House.
Nearly one-quarter of the 332 individuals filing for a presidential run this cycle have done so before.
A total of 76 individuals have previously filed FEC paperwork for a presidential candidacy, or 22.9 percent – with many of these doing so multiple times:
· 63 candidates, including Romney and Paul, also filed in 2008.
· 23 filed in 2004.
· 11 filed in 2000.
· 14 filed in 1996.
· 1 filed in 1988 (Paul).
Though some 2012 presidential bids were short-lived, such as the 83-day run by Michigan U.S. Representative Thad McCotter in 2011, perhaps none have been as brief as that of Democrat Michael Bellows of Chicago, Illinois.
Bellows filed his Statement of Candidacy on November 7th, but just 18 days later changed his mind and sent the following letter to the FEC:
"I hereby give notice that I request to immediately withdraw and cancel my candidacy for President/Vice President. I have raised no funds whatsoever and I have made no expenditures whatsoever. Please remove my name from all active listing of candidates."
To date, candidates have filed from 44 states, the District of Columbia, and one U.S. territory.
The only states yet to generate a presidential candidate are Alaska, Idaho, Nebraska, North Dakota, Nevada, and Rhode Island.
California sits at the top of the leader board with 41 candidates, followed by Florida with 39, Texas with 34, Virginia and New York with 14, Missouri, Georgia, and Illinois with 11, and Arizona, Washington, and Pennsylvania with 10.
After adjusting for population, Washington D.C. generates the most candidate filings, with 9.97 per 1 million residents, followed by Delaware (3.34 per million), West Virginia (2.15), Florida (2.07), and Montana (2.02).
Overall, residents from states carried by John McCain have a 14 percent higher filing rate (1.166 per million) than those from states carried by Barack Obama (1.025 per million).
Follow Smart Politics on Twitter.