Could Heath Shuler or Brad Miller Buck History in North Carolina's Gubernatorial Race?
Only four sitting North Carolina U.S. Representatives or U.S. Senators have won a gubernatorial election in state history, and only one in the last 100 years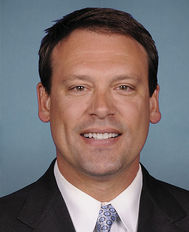 The announcement last week by one-term North Carolina Democratic Governor Bev Perdue that she would not seek reelection this November was not only unprecedented in modern Tar Heel political history, but it also opens up the race to a host of potential big name Democratic candidates.
Perdue is the first North Carolina governor who has not chosen to seek reelection since the state first permitted governors to run for a second consecutive four-year term with Democrat Jim Hunt in the 1980 election cycle.
And now, with Perdue's departure from the race, the Democratic Party is scrambling to field its best replacement to go up against likely Republican nominee, Pat McCrory, the former Mayor of Charlotte.
Two Democratic officeholders from state politics have already announced their candidacy – Lieutenant Governor Walter Dalton and State Representative Bill Faison.
But other names from Washington, D.C. are also being mentioned as potential Democratic challengers, including well-known U.S. Representatives Heath Shuler (pictured above) and Brad Miller.
And while the notion of infusing big names from Washington into the race for the governorship may seem tempting for the Democratic Party, it has not been a well-traveled pathway to victory.
A Smart Politics review of North Carolina gubernatorial elections finds that only four sitting members of the U.S. Senate or U.S. House from the Tar Heel State have been elected governor dating back over 220 years to 1789.
During this span, 326 North Carolinians have been elected to the U.S. House and 54 have been elected or appointed to the U.S. Senate.
But less than a handful have parlayed their active congressional status into a trip to Raleigh.
The most recent sitting member of congress to win the governor's office was Republican Jim Martin in 1984.
Martin was in his sixth term in the U.S. House when he became just the second of two GOPers to win a gubernatorial election in the Tar Heel State in the 20th (or 21st) Century – defeating Democrat Rufus Edmisten by nine points.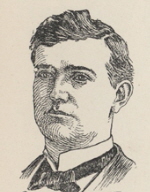 Martin's election came more than 75 years since the last sitting North Carolina congressman had won the governorship – Democrat William Kitchin in 1908.
Kitchin, one of four members of his family to serve in Congress, was in his sixth term in the U.S. House when he easily defeated Republican J. Elwood Cox by 14 points that November.
Only two other sitting members of Congress from the state have won a gubernatorial election: six-term Democratic U.S. House member Alfred Scales in 1884 and Federalist Hutchins Burton, a three-term U.S. Representative in 1824.
(Up until the mid-1830s, governors were elected by the North Carolina legislature rather than by popular vote).
Seven other sitting U.S. House members have reached the gubernatorial general election ballot, only to fall short of victory.
Just two of these candidacies were launched since the 1830s: one-term Republican James Gardner, who lost to Democrat Bob Scott in 1968, and one-term Independent-Democrat Tyre York, who was defeated by fellow U.S. House member Democrat Alred Scales in 1884.
Interestingly, four times as many former members of Congress have been subsequently elected governor of North Carolina – 11 from the U.S. House and five from the U.S. Senate – as those running while actively serving in D.C.
The most recent example is Democrat William Umstead, who had served in both the House (1933-1939) and the Senate (1946-1948) before easily winning the gubernatorial election of 1952 by 35 points over Republican Herbert Seawell.
Representative Shuler is currently serving in his third term in Congress while Miller is in his fifth.
Miller has stated he will not run for reelection after redistricting placed him in the same district as fellow Democrat David Price.
Former seven-term Democratic U.S. House member Bob Etheridge has also been mentioned as a potential gubernatorial candidate.
Follow Smart Politics on Twitter.