How Frequently Do Oregon Congressional Districts Flip?
The opposing party has gained control of just 27 U.S. House districts in state history, or 11 percent of the time; Oregon is in the midst of its second-longest partisan turnover dry spell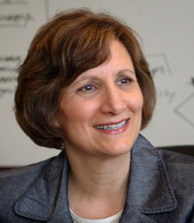 Suzanne Bonamici's 14-point victory over Republican Rob Cornilles in Oregon's 1st Congressional District special election on Tuesday raised few eyebrows, considering the Democratic Party's hold on the district for two generations.
Despite the bizarre and sensationalistic aspects leading to seven-term David Wu's resignation last year, the west coast district did not generate the publicity (or competitiveness) as Anthony Weiner's scandal and departure did in the big media market of NY-09. (Though the districts are nearly as competitive: OR-01 has a DEM +8 Partisan Voting Index while NY-09 has a DEM +5).
And how frequently have Oregon's congressional districts switched parties over the years?
A Smart Politics study of Oregon's nearly 250 U.S. House elections since statehood finds that party control has flipped just 11 percent of the time.
There have been 248 general and special U.S. House elections in the Beaver State.
Five of these district elections did not introduce an incumbent party to the process when they were on the ballot for the first time (one for each district): the state's at-large district created in 1859, the 2nd CD in 1892, the 3rd CD in 1912, the 4th CD in 1942, and the 5th CD in 1982.
Of these 243 elections, just 27 saw a change in partisan control, or an 11.1 percent takeover rate – with no difference among the two major parties.
Democrats have been able to pick off 15 of the 133 Republican-held districts over the decades, or 11.3 percent, while the GOP has picked up 12 of the 110 Democratic-held districts, or a nearly identical 10.9 percent success rate.
Special elections, like the one conducted Tuesday, have not proven to be any more competitive overall.
Oregon has held 10 special election contests since statehood – including Bonamici's win this week – and just one has resulted in partisan turnover of the seat, for a 10 percent flip rate.
That one instance took place over 135 years ago.
In 1873, Democrat James Nesmith won a 14-point victory in the state's at-large congressional district.
Republicans had been in power for less than four months when their representative, Joseph Wilson, died in office.
But while special elections per se have not seen an increase in flipping of partisan control of Oregon House seats, open seats in general have.
Open seats have flipped at nearly three times the rate (22.4 percent) as those with an incumbent on the ballot (8.2 percent) over the last 150+ years.
There has been partisan turnover in 11 of 49 open seat Beaver State U.S. House districts compared to just 16 of 194 races with incumbents.
Rate of Partisan Takeover of Oregon U.S. House Seats by Type of Election
Race

Flipped

Did not flip

% Flip

Open

11

38

22.4

Incumbent

16

178

8.2

Total

27

216

11.1
Note: An additional two U.S. House members ran – and won – in newly created districts after reapportionment in 1912 (Abraham Lafferty, from the 2nd to the 3rd CD) and 1982 (Denny Smith, from the 2nd to the 5th CD). Includes general and special elections. Data compiled by Smart Politics.
Oregon is currently in a stretch of 36 consecutive U.S. House elections without the flipping of a seat, dating back through the 1998 cycle – the second longest such streak in state history.
The last seat to flip occurred in 1996 when Republican incumbent Jim Bunn lost to Democrat Darlene Hooley.
The longest period without partisan takeover of an Oregon U.S. House seat occurred from 1882 through 1920, when Republicans held serve for 41 consecutive races.
Follow Smart Politics on Twitter.