Will the DFL Compete in All Eight Minnesota U.S. House Races?
The DFL has landed a candidate on the ballot in every Gopher State U.S. House race since the merger in 1944, spanning 283 consecutive contests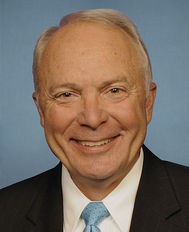 While some would-be Minnesota U.S. House candidates may be hedging their bets until new district lines are finalized in the coming weeks, the DFL is at risk of making political history this November.
Nine months out from Election Day, and less than four months from the state filing deadline, the DFL is still waiting for candidates to challenge GOP incumbents in the state's 2nd and 6th congressional districts.
(Before former presidential candidate Michele Bachmann's announcement in late January that she would run for reelection to her House seat, neither party had filed a candidate to run in the 6th).
The DFL inactivity thus far in the 2nd and 6th districts this cycle raises the question: is it possible John Kline or Michele Bachmann will run without Democratic opposition in 2012?
If so, it will be quite un-Minnesotan.
A Smart Politics review of Minnesota U.S. House election data finds that the DFL has fielded a candidate in all 283 general and special election contests since the party's merger in 1944.
Overall, both major parties have run candidates in 280 of these races during the 66-year span, or 98.9 percent of all House matchups.
The only elections since the merge that did not see DFL and Republican candidates go head-to-head have involved the state's 8th CD, where the GOP was absent from the general election ballot in 1966 (against John Blatnik) and 1976 and 1978 (against Jim Oberstar).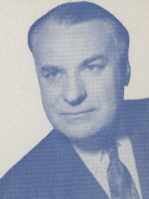 The last time Democrats or Republicans were not able to field a candidate in a redistricting cycle was 70 years ago in 1942.
In that election, Farmer-Laborite (and soon to be Republican) Harold Hagen won an open seat race against GOPer John Padden by less than 1,000 votes with no Democrat on the ballot.
Since statehood, a Democrat or Republican has failed to appear on the general election ballot in 59 of 576 races, or 10.2 percent of the time.
The first 56 instances involved the absence of a Democrat on the ballot. However, 55 of these occurred during a 40-year window from 1902-1942.
When including third parties, there have been at least two candidates on the ballot in 559 of 576 contests since statehood, or 97.0 percent of House elections.
The 17 races with just one candidate on the ballot occurred during the following cycles: 1904 (4th and 9th CDs), 1906 (3rd and 7th), 1908 (7th), 1910 (3rd, 6th, 7th), 1912 (7th), 1916 (2nd, 7th), 1918 (1st, 9th), 1922 (2nd), 1926 (2nd), 1966 (8th), and 1976 (8th).
Major party competitiveness in fielding U.S. House candidates in Minnesota can be broken down into three general periods:
1. 1857 through 1900.
During this 43-year period, 90 of 91 races involved candidates from both parties, or 98.9 percent of contests.
The only exception was the 5th CD race of 1886, in which GOP incumbent (and future governor and U.S. Senator) Knute Nelson faced only a Prohibition Party candidate and cruised to a 94.3-point victory.
2. 1902 through 1942.
From 1902 to 1942, just 147 of 202 U.S. House contests featured both Democrats and Republicans, or 72.8 percent.
In the middle of this 40-year period, the Farmer-Labor Party grew to prominence and in several instances appeared on the ballot without a Democratic challenger.
3. 1944-present.
After the Democrats and Farmer-Laborites merged in 1944, 280 of 283 races featured both DFLers and Republicans, or 98.9 percent, with the absence of Republicans in the three 8th CD races mentioned above.
DFLers won 34 consecutive races in the 8th CD until Chip Cravaack's victory in 2010.
The state filing deadline for DFLers and Republicans (and Independence Party candidates) to jump into Minnesota's congressional races is June 5th.
Follow Smart Politics on Twitter.